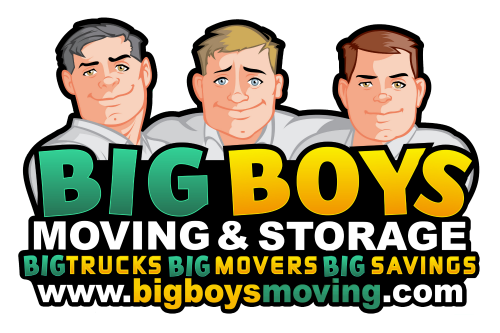 Voted Best of All Moving Companies Tampa!
*$100 OFF MOVE next 15 calls
Call NOW for BIG SAVINGS!
Voted Best Moving Companies Tampa 8-years in a Row
At Big Boys Moving Company, our trained, professional movers help our residential moving customers with the successful planning of all moves, large or small. It doesn't matter if you're moving from a studio apartment or a twelve-bedroom mansion, we offer all of our clients the same level of professional service and courtesy.
Life is hectic. We understand that a local move or relocation can be even more disruptive. Therefore, we strive to offer the best moving company services for your upcoming local move.
When you hire Big Boys Moving & Storage over other moving companies Tampa has to manage your local move or relocation, we get the job done without sacrificing attention to detail, professionalism, and congeniality.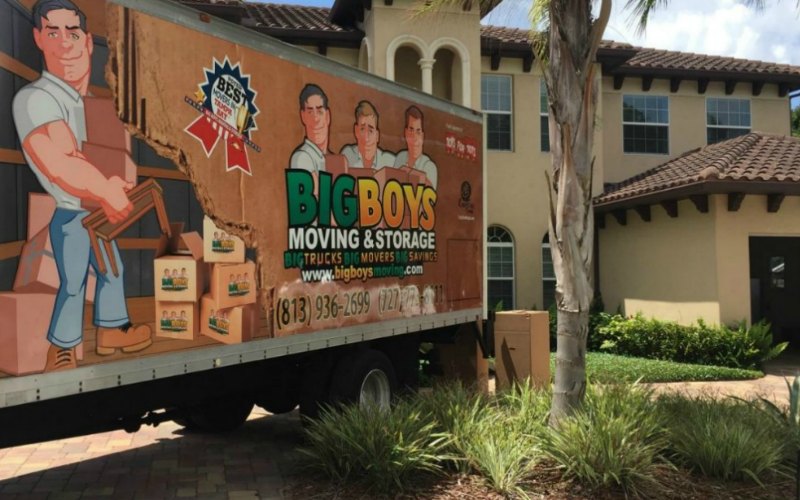 Moving Services & More
In addition to being a careful and professional moving company, we are fully bonded, licensed, and insured movers with over 13-years of moving experience.
What does this mean for you?
It means that you never have to worry about the safety of your possessions during your move.
You have worked hard throughout your life for the things that you love, and we want them insured for every eventuality. Our staff is always conscientious of the monetary and sentimental value of your items during every move and they handle them with care. With that said, even the best of companies can be victims of happenstance once in a while, which is why we carry complete and exhaustive insurance coverage.
That coverage doesn't just extend to small residential moves, though, Big Boys Moving and Storage can handle ANY size move! So whether you need a baby grand piano moved along with your furniture or a sixty-unit computer lab, we've got you covered.
Apartment Moves
Commercial Moving Service
Condo Moving Companies
Full-service Movers
Large-scale Moves
Load Podz, Zippy Shell, etc.
Pack/Unpack Moving
Piano Moving Specialists
Professional Moving Service
Residential Relocation
Self-service Moving
Small Local Moves
Specialized Movers
Your Moving Companies Tampa Search Ends Here
Our courteous and diligent staff is dedicated to sound customer care and efficiency. We know that moving can be a hassle which is why we want to make your move as easy as possible.
Big Boys Moving and Storage will assist with every aspect of your move or relocation project. From planning and professional packing to delicate special equipment handling, to delivery and reassembly. We don't want you to worry about a thing, you have enough on your mind, so leave the labor to us and find out why we top all other moving companies Tampa has to offer!
We are Tampa's most dedicated moving service and the results will show above all other moving companies, Tampa when you hire us for your move. But you don't just have to take our word for it! To find out why Big Boys is one of the most trusted moving companies Tampa returns to time and again, just take a look at our customer testimonials!
When local residents and small business owners need an affordable and reliable moving company, they call Big Boys Moving and Storage.
Voted Best Moving Company Tampa 8-yrs!
*$100 OFF MOVE next 15 calls
*$100 OFF MOVE restrictions apply. Cannot be combined with other offers.