OFFICE MOVERS TAMPA FL
When it comes to corporate moves, Big Boys Moving and Storage are the office movers Tampa trusts with their businesses. Doesn't every company say that? Well, yes, but we can prove it because we have been voted best moving company Tampa 10-yrs in a Row! But that's not all, we have also been the Creative Loafing Magazine "Best of the Bay" Award Winner for two years in a row!
FREE MOVING QUOTES
HIRING OFFICE MOVERS TAMPA RECOMMENDS
We often meet clients who tell us that before us, they always thought that a regular moving company could move them to a new facility. We have even known some residential moving companies that attempt corporate moves in Florida. This makes us cringe.Why?
Because commercial moves and residential moves are an entirely different beast. A safe and professional moving job for any commercial industry requires a special type of knowledge. These types of moves require special handling techniques for fragile equipment, special tools and transportation equipment to reduce the number of loads needed during the move, the proper organization to prevent mixups on reassembly, and the ability to plan your move to the minute. It is these things that come together to make an industrial move safe and successful. These things mean no lost property, no confused cables, no furniture left behind, and most of all, an efficient move with minimal downtime.
MOVING WITH BIG BOYS OFFICE MOVERS TAMPA
Whether you are a small company with a handful of employees or a larger corporation needing to upsize your offices, we can help with your industrial relocation needs.
Unlike other amateur moving companies who use residential moving techniques to move corporations, Big Boys puts in the time and effort into your move that your corporation deserves. We begin by asking what you need from your move. Do you need packing help? Do you need larger furniture dismantled and reassembled at your new location? Do you need a precise layout to be replicated in your new location? Would you rather that we just move your items from one location to another and leave the rest to you?
We give you full control of the moving process, we just need you to tell us what you need and to give us your timeline. We will follow your plan to the letter and make sure that you get everything you need from your corporate move.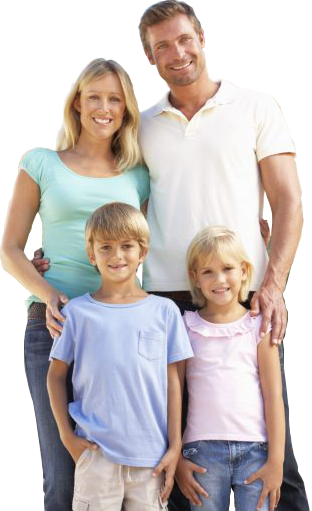 WHY ARE WE THE OFFICE MOVERS TAMPA TRUSTS?
With so many different companies offering commercial moving services in Tampa, why are we the office movers Tampa trusts?
We have over 30 years experience in moving and relocation services
We are also the top residential moving company Tampa has to offer
We won't hesitate when it comes to packing moving boxes for you
We own a secure storage unit where we can temporarily house your furniture and equipment or store your overflow merchandise for the long term.
Our storage units are all monitored with security systems, have fire alarms, and are available with or without temperature control.
All of our movers are polite, professional and efficient and will get the job done quickly and correctly.
Our movers have experience in moving large amounts of commercial furniture and inventory safely.
Our experience as Military movers makes us a preferred company among military organizations and veteran-owned businesses in Tampa!
Our commercial moving rates are affordable without us skimping on service.
WHAT HAPPENS WHEN YOU HIRE THE "OTHER" GUYS FOR YOUR COMPANY MOVE
You may save a few more bucks by hiring the "other" guys for your company move, but it's important to know that there are a good many risks that come with their service.
When you hire residential movers for your office move job, you may be hiring movers with no commercial moving experience at all. You may also be hiring a residential company with none of the professional equipment needed for a successful industrial move. You might end up hiring a company thinking they are a large corporation but when they show up, you have two movers employed to move a multistory office building. Most importantly, though, when you hire the amateur movers, you are risking the safety of your company and investment you have made in your business. Is it really worth cutting corners?
HOW TO HIRE BIG BOYS MOVING FOR YOUR TAMPA OFFICE MOVE
If you are looking to hire the best office movers Tampa has to offer then there are two ways that you can go about it! You can give us a call today at (727) 773-8111 or (813) 936-2699 and we can get started on your moving plan or you can request a free online quote and we'll contact you!
Once you get in touch, we will put your moving plan into action. We'll take the moving stress off your shoulders so that you can focus on more important things, like expanding your business!