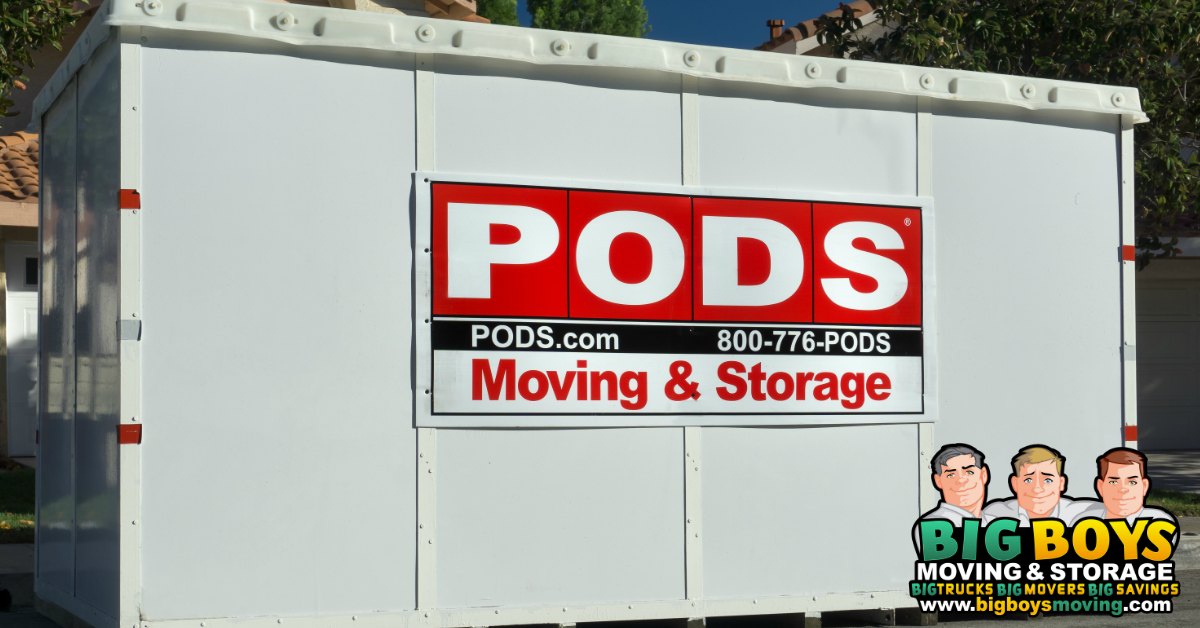 If you've ever researched moving Pods, then you know that they can be a great help in moves where you aren't quite sure where you're going to end up yet! Sometimes our lease runs out before we realize it or circumstances force us to move before we are quite ready. In these circumstances, a Pod can serve as somewhere to stash all of your home belongings until you're ready to move into a new place.
Why You Want to Consider Labor Only Movers to Help Pack Your Pod
When a move comes up before we are prepared, we often find ourselves panicked and with limited time to prepare. Fortunately labor only movers can help you when you need it the most!
Here at Big Boys Moving and Storage, we don't just offer full-service moving services, we also offer labor only services. That means that you can pack your moving boxes in your own time. Then, once all of your boxes are packed, just arrange for your Pod drop off and we'll come in and load up your boxes for you! So, there's no heavy lifting involved for you at all and in one swoop, we will get all of your boxes loaded up safely in your Pod.
Why We Love Moving Pods
Most moving companies don't care for moving pods because it means lower rates for them. For us, moving Pods are a great option because our business is built on the idea of finding solutions. We didn't get into the moving business because it pays a million bucks, we started in the moving business because we enjoy providing solutions to people who need our service. A moving Pod might not be as lucrative as a full-service move, but we believe that a good business is built on happy clients and different clients require different solutions for their needs! When you're happy, we're happy because it means that you are more likely to recommend us to your friends the next time they ask about moving companies!
Big Boys Can Help You with Pods Packing Service
Big Boys pods packing service is available to you whenever you are ready! All you need to do is give us a call at 727-773-8111
or 813-936-2699 and let us know when you'd like us to come on by and pack up your Pod! Our rates are affordable, our movers are friendly, and we've been voted Tampa's best movers for 8 years straight!