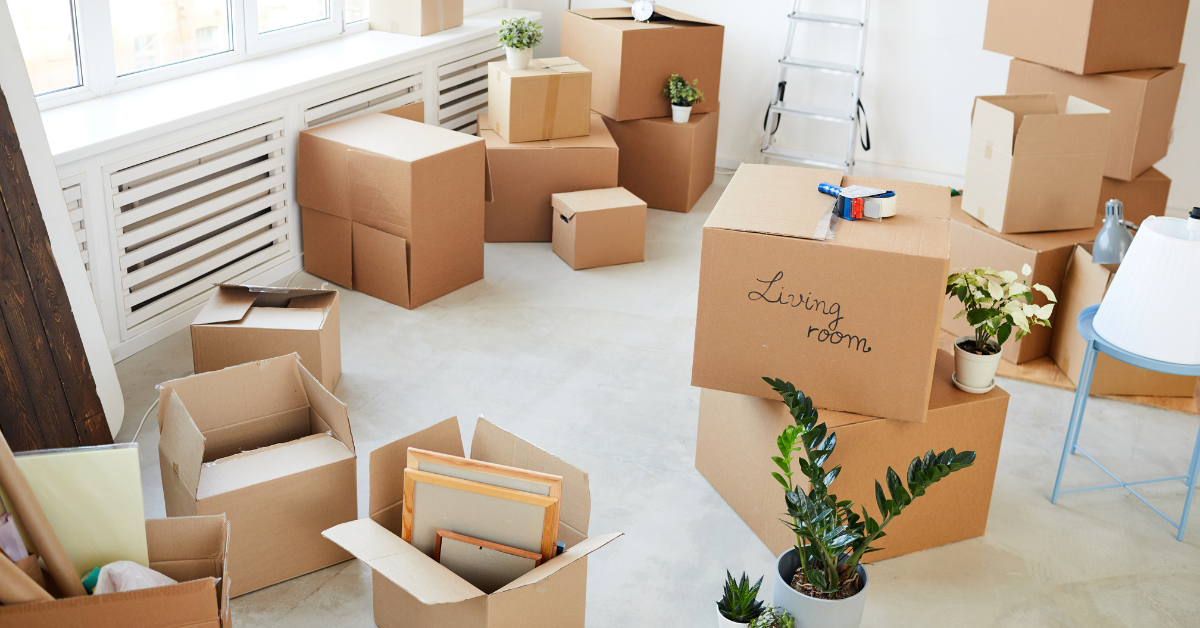 When it comes to moving, whether you're a homeowner or a business, you need a reliable and professional movers company. Big Boys Moving & Storage, a family-owned and operated Tampa moving company, offers affordable, world-class service that caters to your unique needs.
With over 18 years of experience, we've perfected the art of moving, making the process as straightforward and stress-free as possible.
Affordable Movers Company Tampa, Florida: World-Class Service

The Big Boys Moving & Storage Difference
Our team of professional movers in Tampa provides a completely streamlined moving experience. We understand that every move is different, and we're equipped to handle anything from small, local moves to larger, long-distance relocations. Our services are comprehensive, covering everything from packing your belongings with care to ensuring they arrive safely at your new location.
Value for Money with Our Affordable Services
We believe that quality moving services shouldn't break the bank. That's why we offer competitive pricing that provides real value for money. Our quotes are honest and transparent, with no hidden costs. You'll receive world-class service at an affordable price, making us the movers company of choice for many in the Greater Tampa Bay area.
Last-Minute and Same Day Moving Services
We understand that sometimes, you need to move at short notice. That's why we offer last-minute and same day moving services. No move is too big or too small for Big Boys Moving & Storage. We're ready to step in and take the stress out of your move, even at the eleventh hour.
Our Comprehensive Moving Services
At Big Boys Moving & Storage, we pride ourselves on offering a wide range of services to meet all your moving needs. Here's a closer look at what we offer:
Local Moves
Our team is well-versed in the Tampa area, making us the perfect choice for local moves. We'll handle your move with efficiency and care, ensuring your belongings reach their new home safely.
Corporate Moves
We understand the unique challenges of corporate moves. Our team is equipped to handle everything from packing up office equipment to setting it up at your new location, minimizing downtime and disruption.
Commercial Moves
Whether you're relocating a small business or a large corporation, we have the expertise and resources to ensure a smooth transition. We'll work with you to create a customized moving plan that suits your business needs.
Labor Only Moves
If you've got the transportation covered but need help with the heavy lifting, our labor only moving service is the perfect solution. Our team will handle all the loading and unloading, saving you time and effort.
Junk Removal
As part of our comprehensive moving services, we also offer junk removal. We can help you declutter your space before your move, making the process even more streamlined.
Packing & Unpacking
Our professional team can take care of all your packing and unpacking needs. We'll ensure your belongings are packed securely for the move and help you get settled in your new home or office quickly.
Pickup & Delivery
Need to move a single item or a few pieces of furniture? Our pickup and delivery service is just what you need. We'll ensure your items are transported safely to their destination.
Single Item Moves
From a cherished piece of art to a bulky piece of furniture, we can handle single item moves with ease. Our team will take the utmost care to ensure your item is moved without damage.
Specialty Moves
We also specialize in moving unique items. Whether it's a piano, a jacuzzi/hot tub, or gym equipment, our team has the skills and equipment to move these items safely and efficiently.
With Big Boys Moving & Storage, you can rest assured that your move, no matter how big or small, is in good hands. Contact us today at 813-936-2699 to learn more about our services and how we can make your move a stress-free experience.
Five Tips for a Low-Stress Moving Experience
Moving can be a stressful process, but with the right preparation and approach, it doesn't have to be. Here are five important tips to help you have a low-stress moving experience:
1. Start Early
One of the best ways to reduce stress during a move is to start planning and packing early. This gives you ample time to sort through your belongings, decide what to keep, and pack items carefully. It also allows you to handle any unexpected issues that may arise without feeling rushed.
2. Organize and Label Boxes
Proper organization can make unpacking much easier and less stressful. Label each box with its contents and the room it belongs to. This way, you'll know exactly where each box should go in your new home, making the unpacking process more efficient.
3. Hire a Professional Moving Company
Professional movers, like Big Boys Moving & Storage, have the experience and expertise to handle the logistics of your move. They can pack, transport, and unpack your belongings safely and efficiently, taking a lot of the stress out of the process.
4. Keep an Essentials Box
Pack a box with essentials that you'll need immediately after your move, such as toiletries, a change of clothes, important documents, and basic kitchen items. Having these items easily accessible can make the first night in your new home less stressful.
5. Take Care of Yourself
Moving can be physically and emotionally taxing. Be sure to take breaks when you need them, stay hydrated, and try to get plenty of sleep. Remember, it's okay to ask for help if you need it.
By following these tips, you can make your moving experience much more manageable. And remember, no move is too big or too small for Big Boys Moving & Storage. Contact us today at 813-936-2699 to learn how we can help make your move a stress-free experience.
Conclusion
Ready to experience a flawless move with Big Boys Moving & Storage? Contact us today at 813-936-2699. Our team is ready to provide you with a straightforward, stress-free moving experience. Remember, no move is too big or too small for us. Let us show you why we're the best movers company in Tampa.