Art Movers TAMPA FL
Are you searching for art movers Tampa residents trust to help with moving their antique art, collectible pieces, and valuable paintings?
Big Boys Moving and Storage isn't your average Tampa moving company! We have been voted best moving company Tampa for 10-yrs in a Row by Tampa residents and we couldn't be more honored if we tried!
FREE MOVING QUOTES
Art Movers TAMPA TRUSTS
At Big Boys Moving and Storage in Tampa, we often run into clients who are looking for art movers Tampa residents trust to help to professionally pack and transport their art collections. Fortunately, we know someone who can get the job done – US!
In addition to providing traditional full service moving services in Tampa, labor only moving services in Tampa, residential moving in Tampa, and corporate moving in Tampa, Big Boys Moving and Storage also offers a range of specialty moving services. These services are designed to provide you with a trusted level of care while catering to your individual moving needs and they include moving art collections, moving furniture, moving refrigerators, moving safes, and even product pickup from stores!
WHO ARE BIG BOYS MOVING COMPANY?
Here at Big Boys Moving and Storage, we are a family-owned business. We take our role in your move seriously while providing you with the level of service that you would expect from a small family-owned business! That doesn't mean that we're just a mom and pop shop business, though, we also have the experience and expertise of a large corporation which allows you to benefit from both worlds!
We know that when you hire art movers Tampa recommends you expect more than your traditional movers and that's exactly what we provide. We always make sure that each and every one of our moving staff is polite and courteous and that they are familiar with the correct way to move your art pieces without damaging them in any way. We built our company on integrity and quality service and we want all of our movers to represent that set of values as they help you with moving your art collection.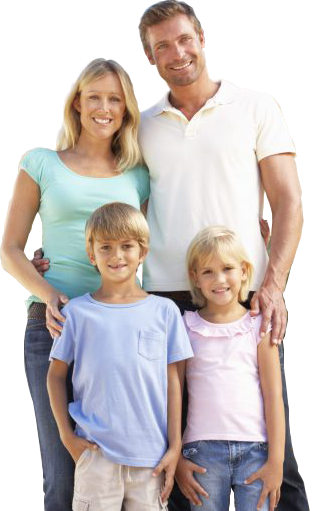 BIG BOYS Art Movers TAMPA OFFERS THE FOLLOWING SERVICES
Local and long distance moving services whether you are coming into or leaving the area
Expertly trained, polite and friendly moving staff
Storage unit availability (climate controlled or non-climate controlled) for those oddly timed moves or longterm storage needs
Quilt-padding your larger furniture items before loading and moving them for you
Packing moving boxes for you when you just don't have the time
Unpacking moving boxes when you're in your new place
Budget-friendly moving prices
A rewards system for our clients to help you to save more when you move!
We will dismantle and reassemble larger furniture pieces for you making moving easier and safer.
In addition to all of this, we're also the top art movers Tampa trusts for their art transportation needs and we come highly recommended from collectors all over the Tampa Florida area!
WHY BIG BOYS Art Movers IS THE MOVING COMPANY TAMPA LOVES BEST
Every moving company Tampa has to offer provides your basic moving services, but very few of them are trained in the proper handling of art pieces. Here at Big Boys Moving and Storage, that's what sets us apart from the rest – we don't just provide additional services, we undergo quality training to ensure that those additional services are provided properly.
WHY BIG BOYS Art Movers TAMPA DO WHAT WE DO
Once in a while, you see a piece of art that just takes your breath away. You try to walk away but it just keeps calling you back and so you finally give in and make the purchase. It's a hefty price tag, but you know you'll regret it if you don't buy it. The only problem is that now you have bought it, you don't have a way to get it home. Most art galleries will provide you with delivery for a fee, but then you have to wait around for their schedule to open up and if you purchase from an auction or antique shop, well, you're stuck with having to find a way to get that piece home. This is why we offer art moving services in Tampa. We know what it's like to NEED that piece for your collection and to buy it even though you don't quite know how you're going to get it home yet, so let us help!
If you live in Tampa or are considering moving into the area, give us a call at
727-773-8111 or 813-936-2699. We are the best moving company Tampa has to offer and if you give us a call today we will get you set up with a fast free moving quote! If you're not near a phone, don't worry, you can also request a free quote online via the form below!