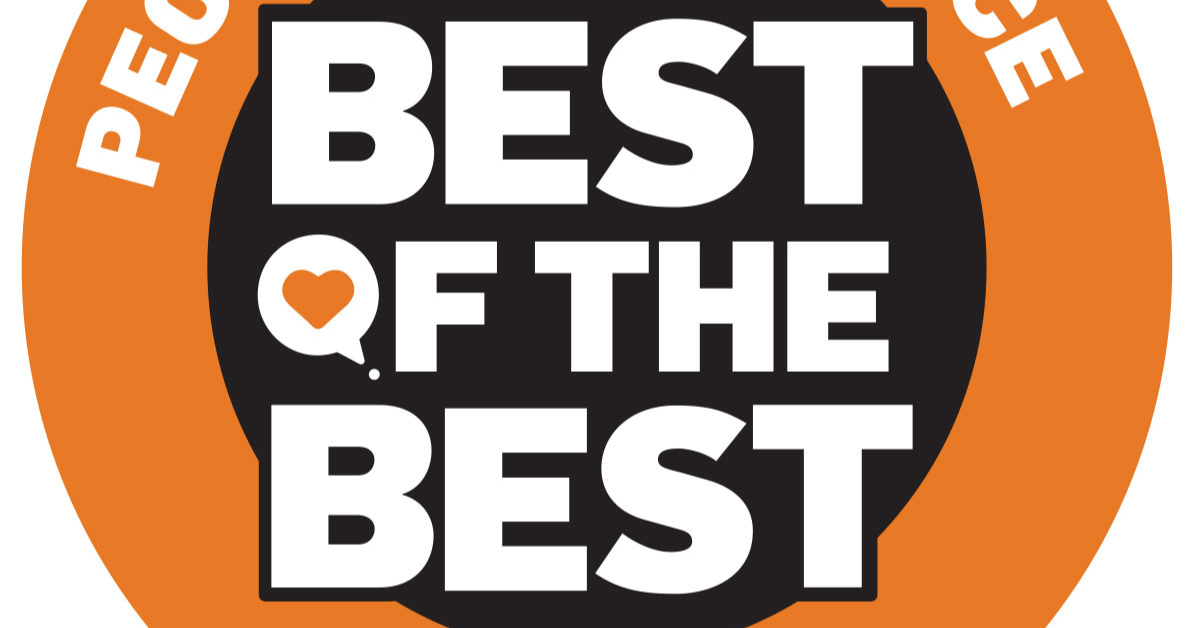 When it comes to moving, everyone seeks the assurance of quality, reliability, and efficiency. This year, the title of the "best movers 2023" in Tampa, Florida, was not just a claim but was awarded to Big Boys Moving & Storage by residents in the latest Tampa Bay Times "Best of the Best" poll. But what makes us stand out? Let's delve into the reasons why Big Boys lead the pack.
Why Big Boys Moving Voted Best of the Best Movers 2023 Tampa

A Legacy of Excellence: 18 Years in the Business
Family-Owned and Operated
At the heart of Big Boys Moving & Storage is a family that has dedicated nearly two decades to perfecting the art of moving. Being family-owned and operated means that every move is personal. It's not just about transporting items; it's about moving memories, dreams, and futures.
Serving the Greater Tampa Bay Area
Our extensive experience in the Greater Tampa Bay area ensures that we know the community's ins and outs. This local expertise translates to efficient routes, understanding community-specific challenges, and a network that ensures smooth moves.
VIDEO: Tampa Bay Times Best of the Best Movers 2023
Specialists in Every Aspect of Packing and Moving
Comprehensive Packing Services
Learn why Big Boys Moving & Storage earned the title of best movers 2023 in Tampa, Florida. Dive into our unmatched moving expertise. The best moving company doesn't just move; they pack.
At Big Boys Moving & Storage, our team is trained to pack items with utmost care, ensuring that everything from your delicate china to your bulky furniture is securely packed and ready for the journey.
Last-Minute and Same Day Moving Services
In today's fast-paced world, circumstances can change in the blink of an eye. Whether it's a sudden job relocation, an unexpected home sale, or any other unforeseen event, the need for swift and reliable moving services becomes paramount. Recognizing the unique challenges and stresses that come with last-minute moves, Big Boys Moving & Storage has tailored a suite of services to cater to these specific needs.
Rapid Response Team
At the heart of our last-minute and same-day moving services is our Rapid Response Team. Comprised of experienced movers, this team is always on standby, ready to jump into action. Their training specifically equips them to handle the challenges of quick turnarounds without compromising on the quality of service.
Streamlined Processes
Understanding the urgency of last-minute moves, we've streamlined our processes to eliminate any unnecessary delays. From quick assessments and quotations to efficient packing and loading, every step is optimized for speed. Yet, our commitment to safety and care remains unwavering.
Flexible Scheduling
While many moving companies operate on rigid schedules, we pride ourselves on our adaptability. Recognizing that last-minute moves don't always align with traditional business hours, our services are available around the clock. Whether it's late at night or early in the morning, Big Boys Moving & Storage is ready to assist.
Specialized Equipment
Time is of the essence in last-minute moves. To ensure efficiency, we employ specialized equipment designed for swift packing and loading. From speed-pack boxes to quick-load ramps, every tool in our arsenal is chosen with rapidity in mind.
Adaptable to Every Moving Need
Residential Relocations
Whether you're moving a single room, an apartment, or an entire mansion, Big Boys Moving & Storage is equipped to handle it. Our fleet and team are scalable to your needs, ensuring that every residential move is efficient and cost-effective.
Office and Corporate Moves
Relocating an office or an entire corporate setup requires a unique set of skills and expertise. From sensitive documents to specialized office equipment, we understand the intricacies involved. Our team is trained to ensure minimal downtime, allowing businesses to get back to their operations as swiftly as possible. With our meticulous planning and execution, corporate relocations become seamless transitions.
Gym and Fitness Center Relocations
Moving a gym is no small feat. The bulky equipment, delicate machines, and the sheer volume of items require a specialized approach. At Big Boys Moving & Storage, we have the expertise and equipment to handle gym relocations with precision. Whether it's a small fitness studio or a large commercial gym, we ensure that every piece of equipment is transported safely and set up correctly at the new location.
A Testament to Versatility
Being adaptable means more than just handling different sizes of moves. It's about understanding the unique requirements of each type of move and delivering excellence consistently. This versatility is a significant reason why Big Boys Moving & Storage was voted as the "best movers 2023".
A Testament to Quality: Best Movers 2023
Being voted as the "best movers 2023" is not just an accolade; it's a testament to our unwavering commitment to quality. It's a recognition of our dedication to our clients and our continuous efforts to elevate the moving experience.
Why Trust Big Boys Moving & Storage?
Proven Track Record
With 18 years in the business, our track record speaks for itself. Our numerous positive reviews and testimonials are a testament to our consistent quality and client satisfaction.
Personalized Service
Every move is unique, and we treat it as such. Our team takes the time to understand your specific needs, crafting a moving plan tailored just for you.
Conclusion
In a market saturated with moving companies, Big Boys Moving & Storage has consistently proven why we're the best moving company in Tampa, Florida. Our blend of experience, dedication, adaptability, and specialization in various moving needs—from residential to corporate and gym relocations—makes them the top choice for anyone looking to make a move.
If you're seeking a seamless transition, whether for your home, office, or gym, trust the expertise and commitment of Big Boys Moving & Storage.
Contact Information:
Phone: 813-936-2699
Location: Tampa, Florida
Service Areas: Greater Tampa Bay Area
Ready to make your move? Reach out to us today and experience the best movers 2023 has to offer.