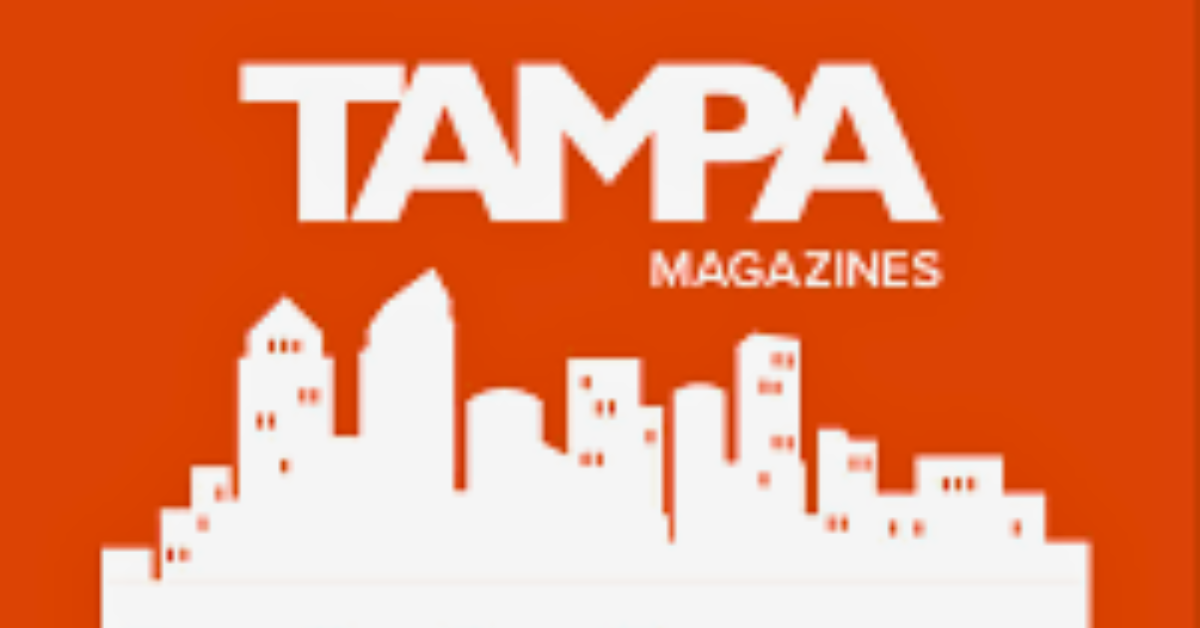 When it comes to moving, everyone seeks a company that embodies trust, professionalism, and efficiency. This year, Big Boys Moving & Storage has been recognized as the epitome of these qualities, earning the title of "Tampa Magazine's 2023 Best of the City Movers." But what sets us apart in the crowded field of Tampa movers?
Let's delve into the reasons behind this prestigious accolade.
Tampa Magazine's 2023 Best of the City – Big Boys Moving Company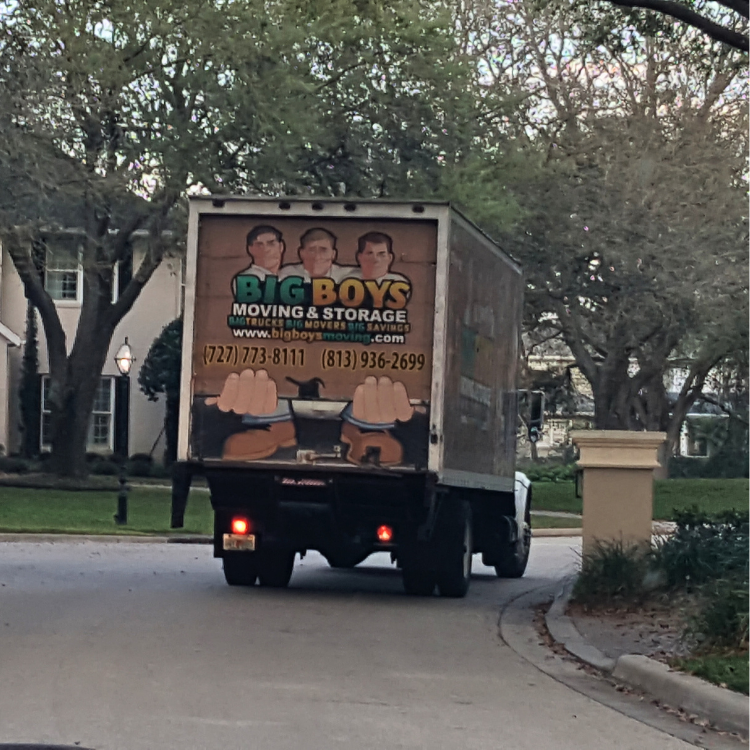 A Legacy of Excellence: Over 18 Years in the Business
With over 18 years in the moving business, Big Boys Moving & Storage has honed its craft to perfection. Our longevity speaks volumes about our commitment to providing top-notch moving services. We've seen the industry evolve, and we've adapted, ensuring that we always offer the best to our clients.
Family-Owned, Community Trusted
Being a family-owned and operated business means we put heart and soul into every move. Our reputation is built on the trust of the families we've served, making us not just a business in Tampa, but a part of the community. Our clients are our neighbors, and we treat them as such.
Comprehensive Services for Every Moving Need
Whether you're moving a studio apartment or a sprawling estate, no move is too big or too small for Big Boys Moving & Storage. Our range of services ensures that every client's unique needs are met with precision and care.
Last-Minute and Same Day Moving Services
We understand that sometimes, life throws curveballs. Whether it's an unexpected job transfer or a rapid home sale, we're equipped to handle last-minute and same-day moves, ensuring that even the most urgent moving needs are met with efficiency and professionalism.
Specialists in Every Aspect of Packing and Moving
Our team is not just skilled; they're specialists. From packing fragile items to ensuring that large furniture is moved without a scratch, our team's expertise ensures that your belongings are in the safest hands. Being recognized as the "2023 best movers" is a testament to our team's dedication and skill.
Serving the Greater Tampa Bay Area
Our deep knowledge of the Greater Tampa Bay area means we can navigate the best routes, understand local regulations, and provide insights that only a local mover can. This local expertise translates to quicker, safer, and more efficient moves for our clients.
Our Comprehensive Moving Services
Labor Only Moves
For those who have their transportation sorted but need an extra set of hands (or several), our Labor Only Moves are ideal. Our trained professionals will assist in the heavy lifting, ensuring that your items are handled with care and efficiency.
Commercial Equipment Moves
Relocating your business or upgrading your commercial space? We specialize in moving commercial equipment safely and promptly, minimizing downtime and ensuring that your operations can resume as quickly as possible.
Apartment Moves
Moving in or out of an apartment can be challenging given the space constraints and often, the stairs. Our team is adept at navigating these challenges, ensuring a smooth transition to your new space.
Condo Moves
Similar to apartments but often with added complexities like HOA rules, our team is well-versed in handling condo-specific moving challenges, ensuring a hassle-free experience.
Full Home Moves
From bungalows to multi-story houses, our Full Home Moves cover it all. We ensure every item, from the attic to the basement, is packed, transported, and unpacked with utmost care.
Between Moves Storage
If there's a gap between your moving out and moving in dates, we offer secure storage solutions to keep your belongings safe. Our facilities are climate-controlled and monitored 24/7 for peace of mind.
Pick Up and Drop Off Service
Ideal for single or few-item moves, our Pick Up and Drop Off Service ensures that your items are transported safely from point A to B without the need for a full-scale move.
Load and Unload Services
If you've got the transportation but need help with the loading and unloading, we've got you covered. Our team will ensure that your items are loaded securely and unloaded with care.
Packing and Unpacking Services
The most tedious part of moving is often the packing and unpacking. Let our professionals handle it for you. We use high-quality packing materials and techniques to ensure the safety of your belongings.
Piano Moves
Pianos are delicate instruments that require special care during moves. Our team is trained in the nuances of piano moving, ensuring that your instrument reaches its destination in perfect condition.
Hot Tub Moves
Moving a hot tub requires expertise and precision. Our team ensures that your hot tub is moved safely, without any damage to its components or your property.
Gym Equipment Moves
From treadmills to weight racks, moving gym equipment can be cumbersome. Our team is trained to handle such equipment, ensuring it's moved without damage and is ready for your next workout.
Mansion Moves
For those with larger homes filled with valuable items, our Mansion Moves service ensures that every item, no matter how big or small, is handled with the utmost care and professionalism.
At Big Boys Moving & Storage, we pride ourselves on offering a comprehensive suite of moving services tailored to meet the unique needs of each client. Whether you're moving a piano or an entire mansion, we have the expertise and equipment to ensure a smooth transition. Contact us today to learn more about how we can assist with your next move.
Servicing the Heart of Florida: Greater Tampa Bay and Beyond
Big Boys Moving & Storage is not just a name; it's a promise of unparalleled service, commitment, and community connection. We are deeply rooted in Florida, and our reach extends far and wide within the state. While we're headquartered in the vibrant heart of Tampa Bay, our services span across numerous towns, cities, and neighborhoods.
We proudly service the following areas:
– Belleair Beach: A coastal gem where beachside moves are made seamless.
– Brandon: From urban apartments to suburban homes, we've got Brandon covered.
– Brooksville: Historic homes or modern apartments, we move it all.
– Carollwood: Ensuring smooth transitions in this bustling suburb.
– Citrus Park: From residential to commercial moves, Citrus Park is in our radius.
– Clearwater: Beachside condos or mainland homes, we handle every move with care.
– Crystal River: Moving services as clear and efficient as the river itself.
– Dunedin: From coastal homes to downtown apartments, we're Dunedin's top choice.
– East Lake: Serving the community with dedication and professionalism.
– Lakeland: Bridging the gaps between Tampa and Orlando, one move at a time.
– Lutz: Ensuring every move in Lutz is smooth and hassle-free.
– Madeira Beach: Beach moves made easy with our expert team.
– New Tampa: Catering to the moving needs of this rapidly growing area.
– Pasco: From the heart of the city to the outskirts, Pasco is within our service range.
– Palm Harbor: A harbor of seamless moving services for the community.
– Redington Shores: Coastal moves with a touch of expertise.
– Ruskin: Serving the community with dedication and precision.
– St. Petersburg: From the heart of the city to the serene beaches, we've got St. Pete covered.
– St. Pete Beach: Ensuring every beachside move is a breeze.
– Sun City: Catering to the unique moving needs of this vibrant community.
– Wesley Chapel: From urban centers to serene suburbs, we're here for Wesley Chapel.
– Westchase: Modern moves for a modern community.
– Valrico: Valuing every move in Valrico with precision and care.
And of course, the entire Greater Tampa Bay area is our playground. We're not just movers; we're a part of the community. Each city, town, or beach we service is a testament to our commitment to the people of Florida.
If you're in any of these areas and are seeking a moving service that embodies trust, efficiency, and expertise, Big Boys Moving & Storage is your go-to choice. Let's make your next move the best one yet.
Awards and Recognitions: Setting the Gold Standard in Moving
At Big Boys Moving & Storage, our commitment to excellence is not just a company motto; it's a promise we deliver on, time and time again. Our dedication to providing unparalleled service has not gone unnoticed. We are both humbled and proud to share some of our recent accolades that stand as a testament to our unwavering commitment to our clients.
– Tampa Magazine's 2023 Best of the City: In a city bustling with activity and growth, being recognized as the "Best of the City" in the movers category is an honor we hold close to our hearts. This award is a reflection of our team's hard work, our innovative moving solutions, and the trust our clients place in us.
– Tampa Bay Times 2023 Best of the Best Movers: The Tampa Bay Times is more than just a newspaper; it's a voice of the community. Being awarded the "Best of the Best Movers" by such a prestigious institution further cements our position as leaders in the moving industry. This accolade is not just a feather in our cap but a reminder of the standards we've set and the expectations we strive to exceed.
These awards are not just plaques on our wall but symbols of the trust, reliability, and excellence that Big Boys Moving & Storage embodies. To our clients, partners, and the entire Tampa Bay community, we say a heartfelt thank you. Your trust drives us to be better, to innovate, and to set new benchmarks in the moving industry.
If you're seeking a moving service that is recognized for its excellence and is committed to making your move seamless, look no further. Big Boys Moving & Storage is here to serve.
Conclusion
Earning the title of "Tampa Magazine's 2023 Best of the City Movers" is not just an accolade for us; it's a reminder of our commitment to excellence. At Big Boys Moving & Storage, we believe in providing unparalleled service, and this recognition reaffirms our position as leaders in the moving industry.
If you're in the Greater Tampa Bay area and are seeking a moving service that embodies trust, efficiency, and expertise, look no further. Contact Big Boys Moving & Storage at 813-936-2699 and experience the difference of working with the best.