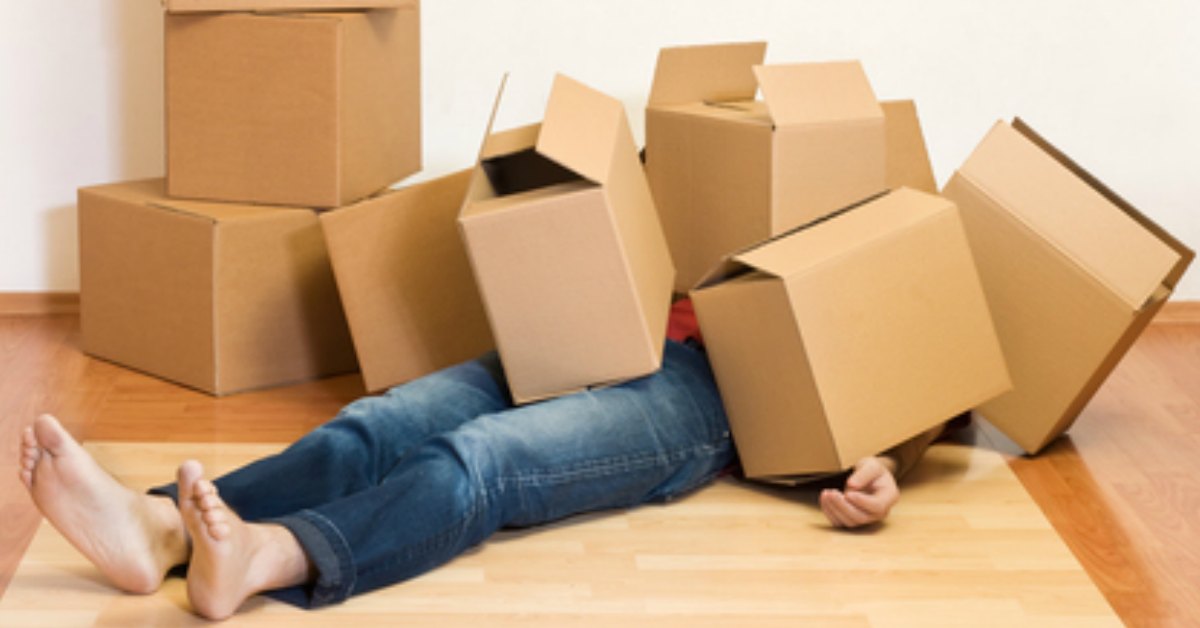 Budget movers seem like a fantastic option when you're faced with the many expenses that come with moving, but is it really worth hiring budget movers to save a buck? Today we're answering that question and we're also going to look at some of the other options that are available to you so that you don't have to trust a budget moving company with your move!
Budget Movers: Is Hiring Budget Movers Worth it to Save a Buck?
What is a budget moving company?
When we talk about budget movers, we're talking about moving companies that have rock bottom, bargain basement prices. Have you ever wondered how these companies can afford to provide moving services for such low prices, though? Well, most companies can "trim some fat" to offer better prices, but when those prices start going below what is professionally feasible, more than the "fat" is being cut, corners are being cut too.
A professional, reputable, and responsible moving company owes their clients a certain duty of service. That duty includes:
Hiring professionally qualified moving staff
Using professional moving equipment
Unfortunately, these three bullet points are the areas where budget movers tend to cut their budget. Their incredibly low prices come at the cost of having a safe and professional moving company provide you with moving services and they also eliminate your protection and possibility for reimbursement under bonding and insurance should something not go to plan.
Where Else Can You Save Money During Your Move?
It's only natural to want to save money with the many expenses that come with moving, but there are many other ways that you can save on your move without having to hire budget movers. Let's take a look at a few of those options!
Consider Moving Companies That Offer Moving Supplies Too
Not all moving companies offer this option, but here at Big Boys Moving, we offer our clients the opportunity to save money on their move through multiple moving supply options. We offer moving packages that include discounted moving supplies as part of your package or we also offer a-la-carte moving supplies that you can purchase at a lower price than local stores and other moving companies offer.
Do Your Own Packing
If your original moving quote included packing services, consider doing your own packing to save some money. Packing your own move will require some time, but doing a little bit at a time will make it more feasible if you have a busy schedule and it will save you money on your move too.
Consider Shipping Container Moving Options
Another way to save money on long-distance moves is to look into shipping container moves. As a professional moving company, we know that long-distance moves can really take a toll on your budget, but shipping container moving can drastically reduce your cost. You start your moving process by packing your boxes and having them ready for your move. Then rent a moving container from a moving container company and have them drop it off in your driveway. From there, have a local moving company like Big Boys Moving provide labor-only services to load up your container for you. That way you save on mileage for moving but you don't have to do any heavy lifting!
Keep an Eye Out For Coupons and Specials
Another way to save on moving costs without hiring a bargain basement moving company is to look for a moving company that runs moving specials and coupons. These deals are usually offered at the times of the day, month, or year when moving companies aren't as busy and they can save you a bundle on all of your moving needs. If you aren't located in the Big Boys Moving and Storage service area, you may have to call around to a few moving companies to ask if they offer specials and coupons for moving services, but it can be well worth it if you've got the time and patience!
Visit the Post Office
Yes, we know it sounds like an odd demand, but did you know that the post office provides moving discount booklets to individuals and families who are moving? These booklets include great checklists to keep your move in order, but they also include a range of coupons and discounts on services related to your move including:
House cleaners to ensure that you get your safety deposit back
Coupons for local hardware stores in case your new home needs repairs
Coupons for local stores so you can save on new decor items
Coupons for local restaurants and fast food establishments so you can grab food for the family on the go or feed anyone who helps you with your move
Not convinced that a moving booklet of discounts will help you to save on your move? The USPS moving booklet includes $750 in savings!
Take Advantage of Discounts
If you're a member of AARP, AAA, the U.S. Armed Forces, or other professional organizations, you can often get bigger discounts on products and services for your move that may otherwise not be discounted. It never hurts to ask!
Instead of Budget Movers, Try Affordable Movers Instead!
Instead of going for budget movers with rock bottom prices and an unskilled and unprofessional moving team, try an affordable moving company like Big Boys Moving instead! Here at Big Boys Moving, we do everything possible to keep our prices affordable while also ensuring that you always get a skilled moving team with professional moving equipment so that your move is done with skill and care. To get a moving quote from our moving team, give us a call today at 813-936-2699.