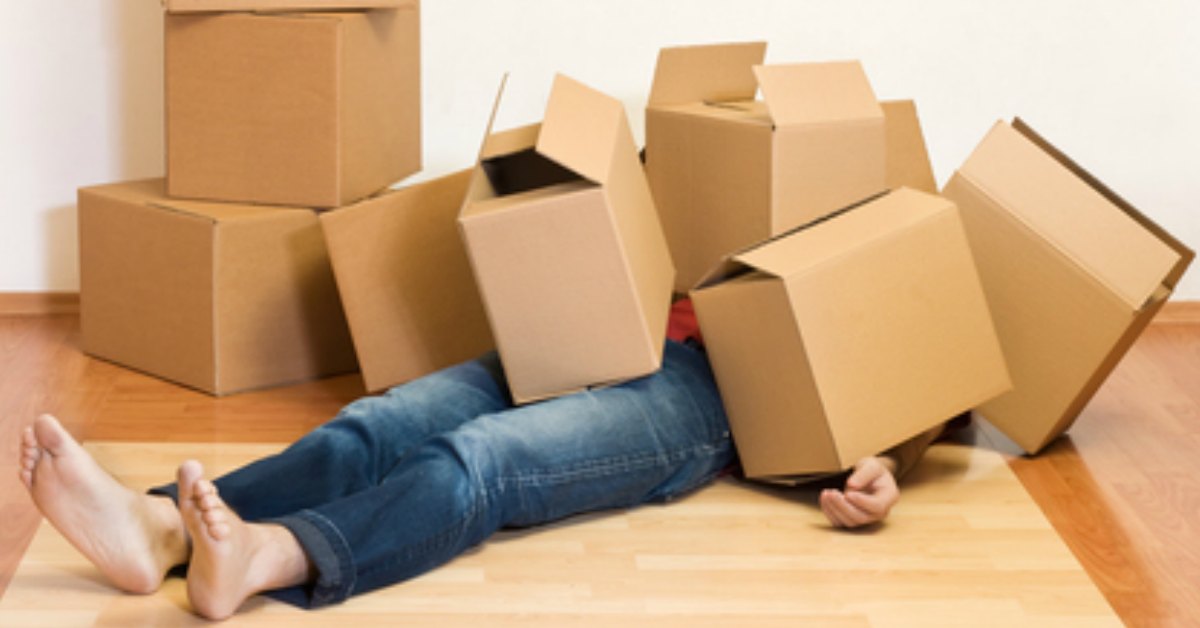 The cheap movers Tampa has to offer are a dime a dozen and when you're moving, it can be appealing to want to save a buck anywhere that you can. There are more than a handful of problems with going with the cheap moving companies Tampa advertises all over the place, though, and there's a reason why sometimes spending a little more money is worth the investment!
Cheap Movers Tampa Aren't Always the Best Choice!
You may already have found out for yourself that the cheap movers Tampa has to offer aren't everything you need from a reputable moving company. If you haven't had this experience yet, though, we hope that today's post here at Big Boys Moving and Storage will help to make sure that you don't!
Cheap Packing Materials
One of the perks of hiring a moving company to help with your move is that sometimes you can have them do your packing as well as your moving for you. Unfortunately, the cheap movers Tampa residents hire for cutthroat prices don't always use premium (or even good) quality packing materials. What does that mean for you? Well, it means less cushion and protection for your valuable possession as they are jostled about during your move! And, as we all know, that means an increased chance of your property getting damaged. So, yes, you may save on your move with cheap movers, Tampa, but in the long run, you will wind up losing money as well as priceless possessions!
LBI or Licensing, Bonding, and Insurance Coverage
We've talked about licensing, bonding, and insurance for moving companies before, but let's do a quick recap on how that plays into cheap movers, Tampa!
Every moving company must have a license to do business within their state. A moving company without a license may be cheaper to do business with, but hiring them poses a relatively large number of risks. Primarily, when you do business with them, they are not held accountable by any larger organization like the state. This also means that should something go wrong and your home move, your homeowner's insurance policy will not offer protection and it will be harder to prove your case in court.
Bonding is important too because it serves as a guarantee that the laborers for your moving company of choice are trustworthy. It also means that should things go poorly during your move due to cheap movers Tampa hires who don't complete the job they were hired to do, that you are covered for your loss and damages.
Finally, moving insurance is critical when you hire any moving company. Cheap movers Tampa advertises don't always carry the proper amount of insurance coverage. For you, this means the possibility of not being fully covered for the full value of your possessions so if your move goes wrong somehow and items go missing or get broken, you are only going to be able to recoup a certain amount of the items cost based on what cheap insurance the moving company carries.
Rushed Jobs
When you hire cheap movers, Tampa, you also run the risk of hiring a company that wants nothing more than to get as many moving jobs completed in one day as possible. This means that your movers aren't going to take the care that they should when moving your possessions, and it also means an increased likelihood of your items being damaged, broken, or lost. So, while you may save a little cash up front by hiring cheap movers, Tampa, you are going to end up paying for it in the long-run when your antique, priceless, or sentimental possessions get tossed around or broken during your move. It's a far safer bet to go with an affordable Florida moving company that costs a little more so that you can be sure that the job gets done right!
Courtesy
Manners cost nothing…or so the saying goes, but did you know that when you hire cheap movers, Tampa advertises, nine times out of ten you are going to wind up with movers who lack courtesy, manners, and who has one goal and one goal only – to get your job out of the way so that they can get paid and move on to the next job. When you decide to pay a little more for your moving company, however, they are much more likely to spend time getting your job done right and being friendly and courteous while doing it because they are not preoccupied with moving straight on to the next job in line!
Cheap Movers Are Less Concerned with Repeat Business
Cheap moving companies know that they get paid less money per move and so their aim is to get one job done, rinse, and repeat. Affordable but professional moving companies, however, know that repeat business and recommendations to friends and family are how they run a successful company so they are going to be concerned with how happy you are with your moving experience.
Forget Cheap Movers Tampa and Go With Affordable Movers Instead!
If you're smart, you won't even consider hiring any of the cheap movers Tampa has to offer, instead, you'll consider an affordable mover that still fits your budget but that has all of the right qualifications…a company like Big Boys Moving and Storage! Want to find out how much your move would cost with Big Boys? Just request an online quote or give us a call today at 813-936-2699!