Commercial Equipment Movers
Looking for commercial equipment movers in Tampa? We've got you covered!
Big Boys Moving and Storage is experienced in commercial moving services and residential moves and for the past 10-years, we have been voted the best moving company in the area!
Why are we the favored commercial equipment movers in the area? Allow us to explain…
FREE MOVING QUOTES
Commercial Equipment Movers Tampa TRUSTS
Finding Tampa commercial equipment movers that you can trust with your business investment isn't easy, but here at Big Boys Moving and Storage we have been nominated for and awarded with multiple awards by residential and commercial clients for the caliber of our service. We can't begin to tell you how much it means to receive such recognition from the very people who have helped us to build our business from the ground up!
WHO ARE BIG BOYS MOVING COMPANY?
Big Boys Moving and Storage is a family-owned business but that doesn't mean that we do things on a small scale. Certainly, we offer residential moving services for Tampa and the surrounding area, but we also provide structured commercial moves to corporate and small business clients. When you hire Big Boys Moving company, you get the best of both worlds – polite and family oriented staff with the expertise of a national corporation.
Our professionally trained movers are experienced in the moving of everything from delicate antiques to heavy commercial equipment. No matter what we move for you, you can trust in the fact that it will be moved with professionalism and care so you don't have to worry about trusting your biggest commercial investments in the hands of amateur handymen.
With our knowledge of the Sunshine State, our thorough safety protocol training required of each of our movers, and our state of the art moving trucks, you can rest assured that your move is in good hands.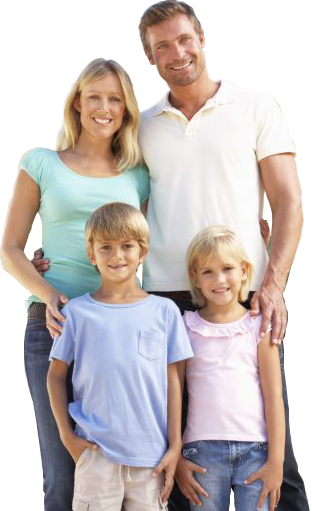 BIG BOYS Commercial Equipment Movers OFFERS THE FOLLOWING SERVICES
Local and long distance moving services for your commercial equipment
Professionally trained, polite and friendly moving staff
Climate controlled or non-climate controlled storage unit availability for commercial equipment storage needs
Quilt-padding your fragile commercial equipment before loading and moving it for you
Assembly and disassembly of commercial equipment as necessary
Unloading and unpacking of commercial equipment at your new commercial location
Budget-friendly commercial moving prices
A rewards system to help you to save more when you move!
As the top commercial equipment movers in the Tampa area, we are dedicated to a smooth and uneventful move for your commercial equipment and a seamless transition into your new business location for you! Let us help you to stress less as you plan the new future of your business.
WHY BIG BOYS Commercial Equipment Movers IS THE MOVING COMPANY TAMPA LOVES BEST
When it comes to commercial equipment movers not every moving company has the experience of the equipment needed to make a move go smoothly. Here at Big Boys, however, we have more than a decade of experience in providing full-service and equipment transport services to commercial entities like yours!
WHY BIG BOYS Commercial Equipment Movers DO WHAT WE DO
Moving is stressful as it is, but when you are looking for commercial equipment movers to move some of your largest business investments it adds a whole new dimension of worry to the mix. Fortunately, here at Big Boys Moving and Storage, we enjoy what we do – yes, even when that means moving a commercial bakery to a new location! For us, it doesn't get any better than helping to create a better community for the families that we move into the area every day!
If you live in the Tampa area or are considering moving out this way and have a business that needs moving too, consider us your commercial equipment movers of choice and the best part is that we can take care of your residential move as well! Give us a call today at 727-773-8111 or 813-936-2699 to find out more about our services. If you're not near a phone, don't worry, you can also request a free quote online via the form below!