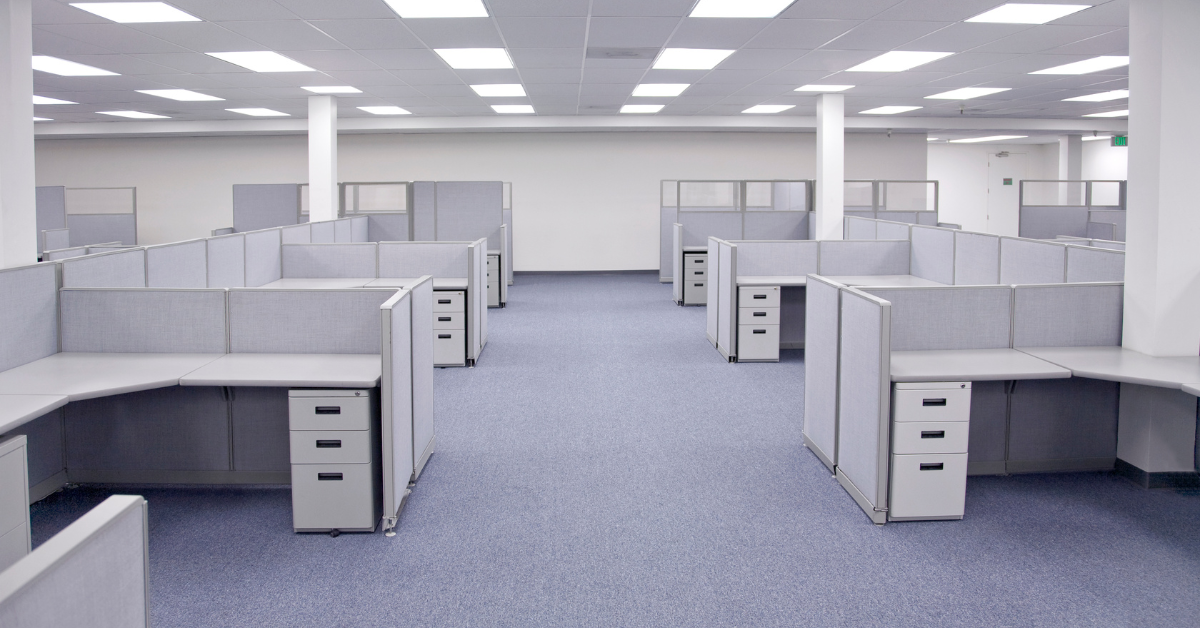 Are you in search of "commercial movers near me"? Your search ends here. Big Boys Moving & Storage, conveniently located in Tampa, Florida, is your comprehensive solution for efficient and reliable business relocation. With our team of professionals, we ensure a smooth transition for your business, minimizing downtime and maximizing productivity.
In this blog post, we will detail the benefits of hiring a professional moving company to manage your commercial relocation.
Commercial Movers Near Me: Efficient Relocation for Businesses

The Importance of Professional Commercial Movers
When it comes to moving a business, the stakes are high. You need a team of experts who can handle every aspect of the move, from packing and transporting office equipment to setting up in the new location. This is where professional commercial movers come in.
Expertise and Experience
Commercial movers have the expertise and experience to handle the complexities of a business move. They understand the importance of time in business operations and work systematically to ensure a swift and efficient relocation. With a professional moving company like Big Boys Moving & Storage, you can trust that your business is in good hands.
Commercial moving is more than just transporting items from one place to another. It involves careful planning, packing, and coordination to ensure that everything goes smoothly. Professional movers have the skills and experience to handle these tasks effortlessly, making the moving process stress-free for you.
Comprehensive Services
Commercial moving companies offer a range of services to cater to all your moving needs. These include packing, transport, and storage solutions. At Big Boys Moving & Storage, we even offer last-minute and same-day moving services, ensuring we're there when you need us most.
Our packing services are designed to protect your office equipment and furniture during the move. We use high-quality packing materials and techniques to ensure that your items are safe and secure. Our transport services are reliable and efficient, ensuring that your items reach their destination on time.
Essential Moving Tips for Businesses
Moving a business can be a complex task. Here are some tips to ensure a smooth transition:
– Plan Ahead: Start planning your move several months in advance. This gives you ample time to coordinate with the moving company and address any potential issues.
– Inventory Your Items: Make a list of all the items that need to be moved. This will help the movers provide an accurate quote and ensure nothing is left behind.
– Notify Stakeholders: Inform your employees, clients, and suppliers about the move well in advance. Provide them with the new address and any changes in contact information.
– Pack Smart: Label all boxes with their contents and their designated location in the new office. This will make unpacking and setting up much easier.
– Protect Sensitive Data: Ensure that all sensitive data is securely backed up and protected during the move. Consider moving highly sensitive items separately.
– Update Your Business Information: Update your address on your website, social media profiles, and any other platforms where your business is listed.
– Hire Professionals: Hiring a professional moving company like Big Boys Moving & Storage can save you time and stress. They have the expertise and equipment to handle commercial moves efficiently.
Remember, every business move is unique. It's important to adapt these tips to your specific situation and needs.
Big Boys Moving & Storage: Your Local Commercial Movers
If you're searching for "commercial movers near me" in the Greater Tampa Bay area, Big Boys Moving & Storage is your top choice. We serve businesses in Tampa, Florida, and Pinellas County, offering comprehensive moving solutions tailored to your needs.
Our Services
We handle everything from packing your office equipment to transporting and setting up in your new location. Our team of professionals is equipped with the right tools and knowledge to ensure a smooth transition for your business.
Our services are designed to meet the unique needs of each business. Whether you're moving a small office or a large corporation, we have the resources and expertise to handle the job. We offer a range of services, including packing, loading, unloading, and unpacking, as well as storage solutions for businesses that need extra space during the move.
The Process of Commercial Moving
Commercial moving is a multi-step process that requires careful planning and execution. At Big Boys Moving & Storage, we follow a systematic approach to ensure a smooth and efficient move.
Initial Consultation
The process begins with an initial consultation where we discuss your moving needs and expectations. This helps us understand the scope of the move and plan accordingly.
Detailed Planning
Once we have a clear understanding of your needs, we create a detailed moving plan. This includes a timeline for the move, a list of items to be moved, and any special requirements you may have.
Packing and Loading
Our team of professionals then packs your office equipment and furniture using high-quality packing materials. We ensure that each item is packed securely to prevent any damage during the move. Once everything is packed, we load the items onto our moving trucks.
Transportation and Unloading
We transport your items to the new location in a timely manner. Upon arrival, we unload the items and place them in the appropriate areas as per your instructions.
Setup and Unpacking
Our services don't end with unloading. We can also help set up your new office and unpack the items. This helps you get back to business as soon as possible.
The Benefits of Choosing Big Boys Moving & Storage
Choosing Big Boys Moving & Storage for your commercial move comes with several benefits.
Experienced Professionals
Our team of movers are experienced professionals who have handled numerous commercial moves. They have the skills and knowledge to handle any challenges that may arise during the move.
Comprehensive Services
We offer a range of services to cater to all your moving needs. Whether you need packing, transportation, or storage services, we have you covered.
Customer-Centric Approach
At Big Boys Moving & Storage, we put our customers first. We work closely with you to ensure that your needs are met and that you are satisfied with our services.
Why Choose Us?
Choosing Big Boys Moving & Storage means choosing a team of professionals who are committed to providing top-notch service. We understand the unique challenges of commercial moving and are prepared to handle them with absolute precision.
We pride ourselves on our customer service. From the moment you contact us for a quote, to the completion of your move, we are there to support you every step of the way. We are committed to making your move as easy and stress-free as possible.
Get in Touch with Us Today
If you're planning a business relocation and are looking for "commercial movers near me", don't hesitate to contact Big Boys Moving & Storage. Call us today at 813-936-2699 for a free quote. Let us make your business relocation a seamless and stress-free experience.