Couch Movers TAMPA FL
Looking for couch movers Tampa trusts to move their newest sofa purchases or to relocate that beloved old comfy couch? Big Boys Moving and Storage has got you covered!
Here at Big Boys Moving and Storage, we're not your traditional moving company in Tampa, we have been voted the best moving company Tampa has to offer for 10-yrs in a Row! Why does Tampa love us so much? Allow us a moment to tell you…
FREE MOVING QUOTES
Couch Movers TAMPA TRUSTS
Once in a while, you find a deal that's just too good to pass up, like a couch, for example. It's only after you've paid for that couch that you realize that you haven't got a way to bring it back home and you certainly don't want to pay those inflated delivery fees! That's where Big Boys Moving and Storage – the couch movers Tampa trusts, come onto the scene!
Our professionally licensed movers have experience moving just about anything safely and securely, but we don't just help our clients with full home or full office moves! We also provide moving services for anything under 500 lbs! So, the next time you see that new couch steal on Craigslist or you just need help getting your new sofa from your apartment to your new house, Big Boys movers can take care of it for you and you won't have to lift a finger!
WHO ARE BIG BOYS MOVING COMPANY?
Here at Big Boys Moving and Storage, we are a family-owned business. We provide all of our clients with a small business experience while ensuring that you are provided with the experience and expertise of a national corporation. Our polite, family oriented staff have the knowledge and know how to make your move go smoothly even if you're just looking for couch movers Tampa calls on when they're in a pinch!
You don't have to worry about our movers either, we make it a point to only hire experienced and professional movers and we make sure that each one of them is dedicated to treating your items as if they were their own during the moving process. We also ensure that every employee that we bring on board values the same principles of politeness and integrity that we built our company on. Your comfort with the moving process is as important to us as the safety of your move.
Our moving trucks are state of the art, our movers are trained in all safety protocols, and we know this state like the back of our hand so whether you need your couch moved from next door or one state over, we've got it under control!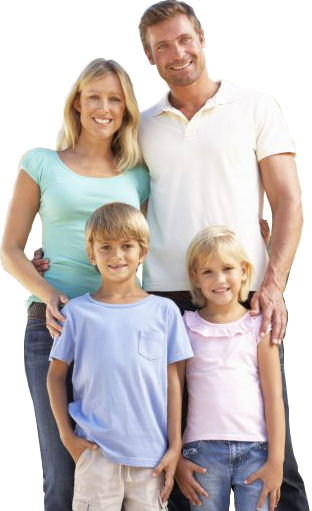 BIG BOYS Couch Movers TAMPA OFFERS THE FOLLOWING SERVICES
Local and long distance moving services whether you are coming into or leaving the area
Expertly trained, polite and friendly moving staff
Storage unit availability (climate controlled or non-climate controlled) for those oddly timed moves or longterm storage needs
Quilt-padding your larger furniture items before loading and moving them for you
Packing moving boxes for you when you just don't have the time
Unpacking moving boxes when you're in your new place
Budget-friendly moving prices
A rewards system for our clients to help you to save more when you move!
We will dismantle and reassemble larger furniture pieces for you making moving easier and safer.
In addition, Big Boys Moving and Storage are also the couch movers Tampa trusts for those quick moving projects or unplanned purchases online! So you will never again have to worry about how you're going to get that new purchase home!
WHY BIG BOYS Couch Movers IS THE MOVING COMPANY TAMPA LOVES BEST
Every moving company Tampa has to offer includes the basic moving of boxes via truck from your current home to your new home. Here at Big Boys, however, we offer much more than that, we offer you the full service moving experience. What does that include?
WHY BIG BOYS Couch Movers TAMPA DO WHAT WE DO
Moving is difficult but at least it's an expected occurrence! When you find yourself having to transport a large item like a couch and you don't have any way to get it from point A to point B, it can feel like a problem that just doesn't have an answer. Well, here at Big Boys – the couch movers Tampa trusts – we know that feeling all too well, which is why we added large item moving services to our services. We don't think that you should have to miss out on a great purchase because you can't transport it without paying as much for delivery as you did for the item itself.
So, the next time that you spot that brand new couch you've been eying on sale and you contemplate overlooking it because you're just not sure how to get it home, call on Big Boys couch movers Tampa can trust! Just dial 727-773-8111 or 813-936-2699 and we'll help you to get that new couch home where it belongs!