Fine Art Movers Tampa Florida Can Rely On
When it comes to fine art movers Tampa can call on for the safe relocation
of collectible art pieces, Big Boys Moving and Storage can help!
Big Boys Moving and Storage isn't your traditional Tampa moving company, not only do we offer a full suite of moving services, but we also offer specialty moving services including fine art moving services!
FREE MOVING QUOTES
Fine Art Movers Tampa Can Trust
When it comes to fine art movers Tampa can call on when they need fine art moving services, you don't want to trust just anybody to get the job done. You have invested a lot in your fine art collection (or even that one precious piece!), so why should you trust just anyone to move it for you?
Big Boys Moving and Storage has been a staple in Tampa for over a decade and we have even been named the best moving company in Tampa for ten years running! Just because a company is a great moving company, though, doesn't necessarily mean that they're qualified to move your fine art collection… so why should you put your collection in our hands? We provide all of our movers with targeted training, have over a decade of experience, come highly recommended by other Tampa residents, and we ALWAYS treat your prized possessions as if they were our own.
WHO IS BIG BOYS MOVING COMPANY?
Big Boys moving company is a family built and family-owned business based out of Tampa, Florida. We specialize in local residential and corporate moves as well as providing unique moving services like single item pickup, art moving services, safe moving services, and piano moving services! Our goal is to provide Tampa (and the surrounding area) with a comprehensive moving solution with the professionalism they expect and the congeniality you deserve!
Despite being a family-owned business, Big Boys Moving and Storage has invested in the training and equipment designed for large moving corporations because we believe that we owe it to you to provide you with the best moving experience no matter whether you're looking for full-service Tampa movers, single item movers in Tampa, or fine art movers Tampa can rely on to get the job done safely and professionally.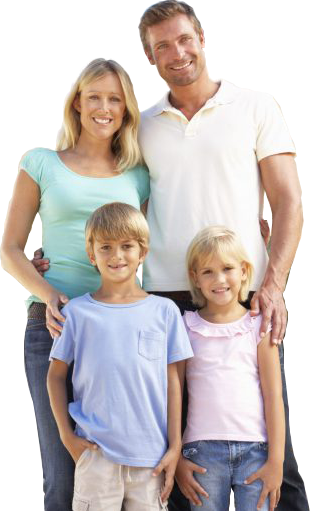 BIG BOYS FINE ART MOVERS TAMPA OFFERS THE FOLLOWING SERVICES
Moving services from local to long distance whether you are moving into town or out of it!
Moving staff who are expertly trained, polite and friendly.
Climate controlled and non-climate controlled storage units for short or long-term storage needs.
Quilt-padding for your larger furniture items before loading them on our truck and moving them for you.
Packing up your moving boxes when you don't have the time.
Dismantling and reassembly of larger furniture pieces to make moving easier and safer.
Unpacking moving boxes once your move is complete.
Moving prices to fit any budget
A rewards system for our clients to help you to save more when you move!
In addition to the services mentioned above, Big Boys Moving and Storage are also the top Tampa office movers, the only Tampa specialty moving services provider, single heavy item movers, and fine art movers Tampa can call on in their time of need!
WHY BIG BOYS ARE THE FINE ART MOVERS TAMPA CALLS ON MOST?
Every Tampa moving company offers the basic hauling and transportation services expected of them, but not every company offers every type of moving service you can imagine! Here at Big Boys, however, we make sure that no matter what it is that you need – fine art movers Tampa, a multi-story office relocation company, or  a single heavy item moving company – we've got you covered!
WHY BIG BOYS FINE ART MOVERS TAMPA DO WHAT WE DO
Moving is stressful and when you factor in the fact that what you need moving is a lifelong collection, the most valuable thing that you own, or of extreme sentimental value, it gets even more stressful. At Big Boys Moving and Storage, we understand the stress that moving can cause and we too have experienced the panic of having to trust someone we don't know with our most valuable possessions, which is why we started offering these specialized moving services.
We believe that you should be able to fully trust any company that is charged with moving your valuables and we would be privileged to be that company. If you would do us the honor of trusting us as your movers, we promise that we will be the best overall moving company and the top specialty item, collectible, and fine art movers Tampa has ever seen!
Looking for a quote for your upcoming move? Give us a call at 727-773-8111 or 813-936-2699 and we will get you set up with a fast free moving quote! If you're not near a phone, don't worry, you can also request a free quote online via the form below!