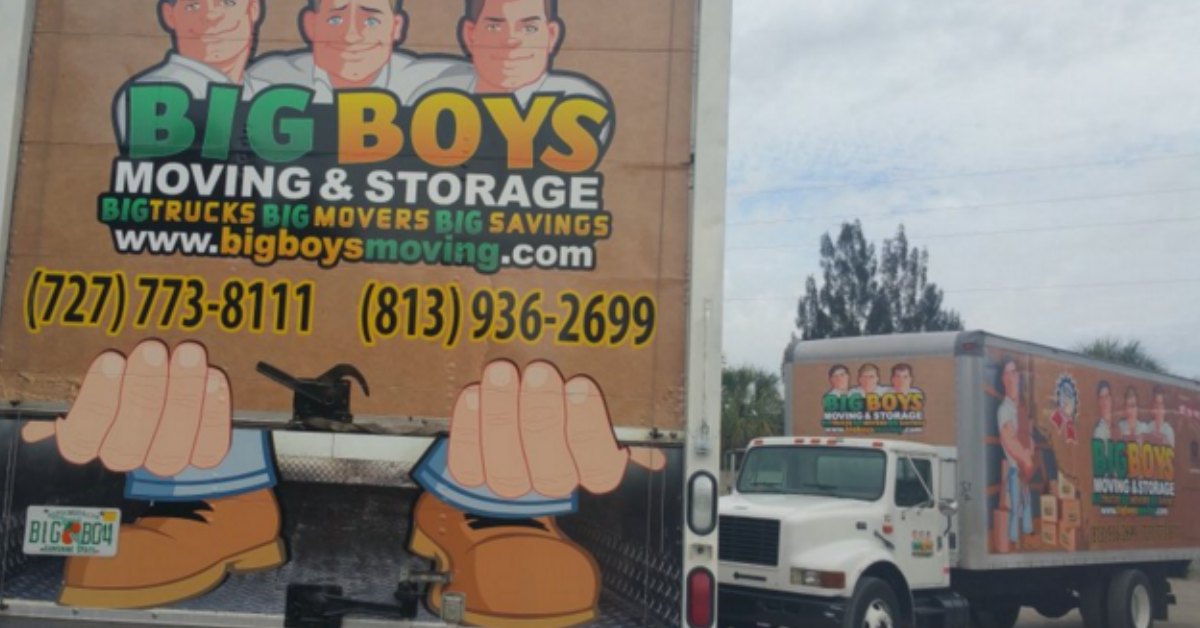 Furniture movers Tampa recommends for moving your belongings don't always come at the most affordable rate. Fortunately for you, Big Boys Moving breaks the mold! We are Tampa's top moving company AND we offer our moving services at a rate that you can afford!
Big Boys Moving and Storage Furniture Movers Tampa
We know, you're probably asking yourself how we can afford to offer our services at a rate that everyone can afford…allow us to explain…
You may think that because we offer affordable moving in Tampa, that we cut corners.
No way! As a family run business, Big Boys Moving and Storage does everything we can to make our moving services affordable to the community. We do this because by helping you to reduce your moving expenses, we are helping you to give back to our community too!
Let Us Prove to You That We Care!
Whether you are looking for packing services, labor only moving services, unloading services, unpacking services, or the grand full-service move, Big Boys Moving and Storage can help. Whatever the service you order from us, we will treat you with the utmost respect and offer you the best rates we have so that you don't find yourself living in a new home without a penny to your name! We guarantee you won't think of moving as such an expensive, stressful and unhappy time ever again once you have called Big Boys onto the job.
Not sure what type of moving services you need from us? Don't worry about that either because we have experience with jobs large and small. We even move entire offices for some of our clients! With our years of experience, all you need to do is give us a call and explain a little bit about your move and we can give you an estimate of exactly what you will need!
Call Us Today For Your Tampa Moving Quote
Pick up the phone and dial 813-936-2699 and we'll get your upcoming move sorted out in no time at all and at a price that you can afford!