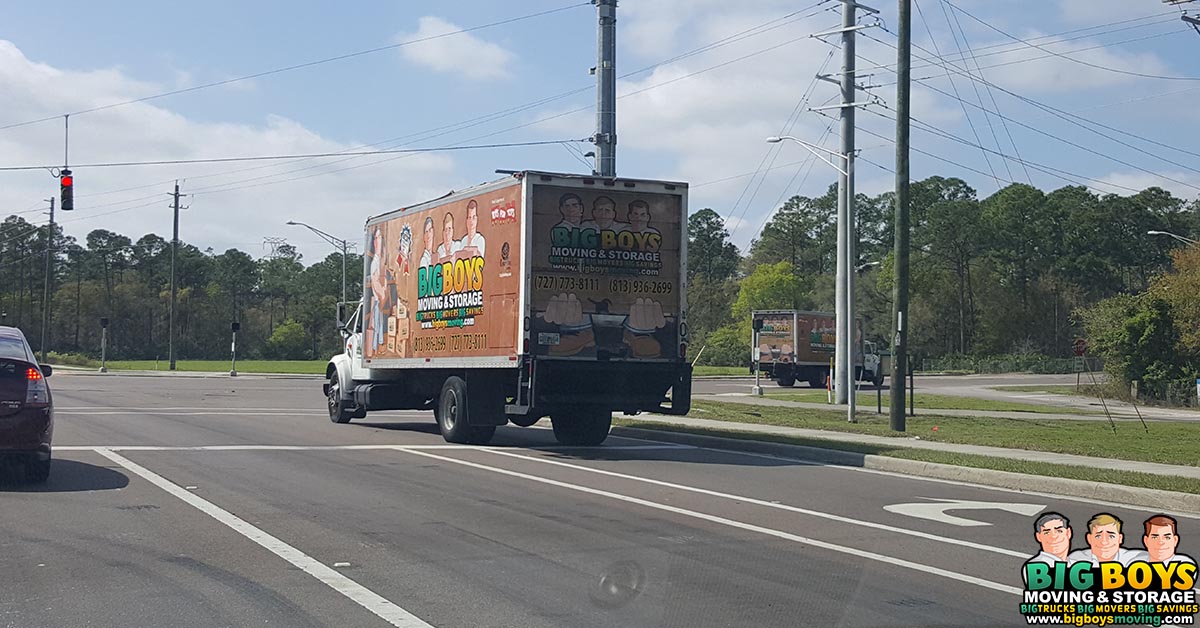 A good Florida moving company is about much more than the reputation of the company, it's also about the characteristics of the moving crew as well. When it's time for your move, you are going to be spending your moving day in the company of your movers and trusting them to haul your belongings from one location to another, so it's important that those movers have certain characteristics. What are those characteristics you ask? Let's take a look…
Good Florida Moving Company: 5 Characteristics of a Good Moving Crew
1. Politeness
It doesn't matter what you hire a service company or a service man or woman for, politeness is an important quality. Having a moving person around who lacks manners is an unpleasant experience but it's also a risky one. Allow us to explain: You hire a mover who has no manners at all. Their lack of manners makes it unpleasant to be around them and so you try to keep your distance on moving day so that you don't have to spend a lot of time around them. In doing this, you cannot properly coordinate your move, but you also give an untrustworthy mover the chance to steal from you, slack off on the job, or otherwise take advantage.
Here at Big Boys Moving and Storage, we screen all of our moving staff to ensure that they are well qualified for the job but also that they are polite and personable. We know that manners matter which is why we make sure that that's what you get with all of our movers.
2. Punctuality
When you hire a moving crew to help you with your packing as well as your moving, it's important to look for punctuality. If your moving crew is late for your packing appointment, they will very likely be late for your move as well. While you may have a flexible schedule and you may be understanding that things happen sometimes, it's also important to know that your moving crew is paid to be punctual. If your movers are unable to be punctual for packing – something that they are paid to do – you need to question what other responsibilities they will be unable to meet.
Our movers at Big Boys are all well educated in the importance of punctuality and they understand that a failure to meet a designated timeline doesn't only interrupt your day, but it also causes a shift in their daily routine as well.
3. Honesty
When we interact with anyone during our daily lives, we expect them to be honest. Unfortunately, this isn't always the case. When it comes to hiring a moving team who will be handling your personal property and valued belongings, however, it's important that you can rely on their honesty. Before hiring a moving team to help with your packing and moving needs, take a few moments to get to know them and look for any signs of dishonesty. Be vigilant while you are working with them during your move as well and if you see any signs of dishonesty, confront them or contact their supervisor and address the issue right away.
At Big Boys moving, we believe that a good Florida moving company listens to clients as well as to their moving staff. That's why we always fully screen our movers before bringing them onboard and why we have a protocol in place to address any concerns that our clients may raise in relation to their move or the team assigned to help with their move.
4. Responsibility
Remember how we mentioned above that punctuality was a responsibility of your moving team? Well, your movers have a whole host of responsibilities when they are hired as your moving team. A member of your moving team who lacks responsibility is not just going to slow down your move, but they may also cut corners during the moving process as a result of shirking responsibility. You cannot afford to have someone like this on your team when moving day comes around, so if you notice that one or more of your moving team are shirking their responsibility, contact their hiring company immediately to take care of the situation. And remember, shirking responsibility can mean anything from leaving everyone else on your moving team to do the job, to refusing to do something that is clearly outlined in their services and stating that it's "not their job" to do that thing.
It can sometimes be hard to identify a member of your moving team who does not uphold their responsibilities which is why it's also important to hire a moving company that has a great reputation. Here in Tampa Bay, Big Boys Moving and Storage has been voted the best in the bay for ten years running and we have also been named the best corporate immigration and moving firm in the South East USA for 2019 by the 2019 Corporate Immigration and Relocation Awards!
5. Authenticity
It's easy to confuse authenticity with honesty, but they're not the same thing. When a member of your moving team is honest it means that you can trust them with handling and moving your belongings without having to worry about theft or subversive behavior. When a member of your moving team is authentic, it means that they will be upfront with you about a situation. For example, a member of your moving crew who is authentic will be upfront about their services when asked. So, should you have a larger item that needs moving that you had not mentioned on your original moving quote request, an authentic member of your moving team would explain to you that this would incur an additional fee on top of your current moving quote. A moving team member who is inauthentic, however, may simply move that item and then tack the additional expense onto your bill at the end of the move. This creates a problem because by that time, the service has already been performed and you were given no option to refuse it based on the projected additional expense.
Here at Big Boys Moving and Storage, we screen all of our moving crew members for authenticity, not only because it creates a better moving experience for you, but also because it creates a healthier workplace for us and for the rest of our moving team.
In Need of a Good Florida Moving Company with a Great Moving Crew?
If you're looking for a good Florida moving company with a great moving crew in the Tampa Bay area, Big Boys Moving and Storage can help. Just give us a call today at 813-936-2699 and tell us what we can do to make your move easier!