Gun Safe Movers Tampa FL
Are you looking for help moving that gun safe? At Big Boys Moving Company, we are gun safe movers you can trust to get that heavy safe from one home to another, one room to another, or anywhere else you see fit!
As the top moving company in Tampa, Big Boys has a reputation for providing the best residential and corporate moving services in the area, but we also provide large item moving services to help with those oversized items.
FREE MOVING QUOTES
Gun Safe Movers Tampa Can Call On For Help
Whether you're a gun collector or just a responsible gun owner, you have a gun safe to keep your guns out of the wrong hands and in pristine condition. While your safe is a must-have item in your home or business, though, it can be slightly inconvenient when it comes to moving. This inconvenience is why our family here at Big Boys Moving and Storage offers gun safe moving in Tampa.
The heft and size of a gun safe makes it difficult to move on your own and most moving companies won't move such a large item, but our team of professional movers at Big Boys Movers can handle the task in stride and we'll make sure that your safe gets to where it's going in one piece and in the same condition it was in when we collected it from you.
WHO ARE BIG BOYS MOVING COMPANY?
Big Boys Moving and Storage is a family-owned moving company based out of Tampa Bay. Although we offer the atmosphere that you would expect from a family-owned company, you won't find us using small moving trucks or unlicensed movers because we believe in doing things the right way the first time, every time. That means you get the best of both worlds when it comes to hiring us as your gun safe movers or your residential or commercial movers!
As a moving company that offers gun safe moving services in Tampa, it's important to us that we provide you with fully licensed and professional movers, unlike other companies that employ college students to do the heavy lifting. By thoroughly checking the background of our employees and ensuring that they are well-trained in professional moving techniques we ensure that your gun safe is ALWAYS in responsible hands.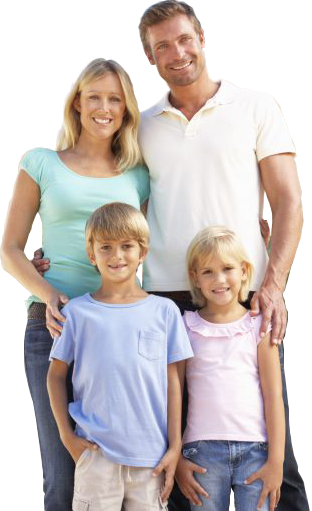 BIG BOYS GUN SAFE MOVERS TAMPA OFFERS THE FOLLOWING SERVICES
Local and long distance moving services whether you are coming into or leaving the area
Expertly trained, polite and friendly moving staff
Storage unit availability (climate controlled or non-climate controlled) for those oddly timed moves or longterm storage needs
Quilt-padding your larger furniture items before loading and moving them for you
Packing moving boxes for you when you just don't have the time
Unpacking moving boxes when you're in your new place
Budget-friendly moving prices
A rewards system for our clients to help you to save more when you move!
We will dismantle and reassemble larger furniture pieces for you making moving easier and safer.
In addition to all of the services listed above, our gun safe movers can take care of your gun safe moving needs whether you're dealing with a small but heavy safe or a large and oversized safe that has been impossible to move on your own.
WHY BIG BOYS GUN SAFE MOVERS IS THE MOVING COMPANY TAMPA LOVES BEST
Every moving company Tampa has offers the basic moving services from one home to another, but here at Big Boys, we do things a little differently, we provide every moving service imaginable from moving corporate offices to serving as gun safe movers.
WHY BIG BOYS GUN SAFE MOVERS TAMPA DO WHAT WE DO
Moving is stressful, but with the right team of professional movers on your side, you can relieve some of that stress and leave the work to the professionals. We will get you moved into your new home or business using our professional moving equipment, trucks, and staff in no time at all and you can worry about the things that matter!
So, if you live in Tampa or are considering moving into the area, give us a call at
727-773-8111 or 813-936-2699. We are the best moving company Tampa has to offer and if you give us a call today we will get you set up with a fast free moving quote! If you're not near a phone, don't worry, you can also request a free quote online via the form below!