HOT TUB MOVERS TAMPA FL
Are you looking for hot tub movers that Tampa residents trust to move large items? If so, Big Boys Moving and Storage are experienced residential and corporate movers and we've been voted the best Tampa moving company for ten years straight!
Big Boys Moving and Storage isn't your typical moving company. Where other companies offer the basics, we go above and beyond to ensure that you have access to all of the moving services you need which means that we often serve as hot tub movers too!
FREE MOVING QUOTES
HOT TUB MOVERS TAMPA TRUSTS
When the opportunity to buy a hot tub comes up, few of us would decline. But what happens to that hot tub when it comes time to move? Your average moving company in Tampa isn't going to move it along with the rest of your boxes and you surely can't strap it to the roof of your car… Most people would opt to leave it behind. It's the only cost-effective solution. At Big Boys, though, we don't believe that you should have to give up something that you and your family enjoy, something that cost you a small fortune. That's why we offer hot tub moving services in Tampa and the surrounding areas.
If you have a move coming up (or even if you have just purchased a new hot tub and need to get it home) Big Boys team of professional movers can help you to get the job done!
WHO ARE BIG BOYS MOVING COMPANY?
Big Boys Moving and Storage is a family-owned business, although you wouldn't know it from our nomination as the best movers in Tampa Bay for TEN YEARS running! You also wouldn't know it to look at our moving equipment because we know that safe moves are dependent on safe and quality industrial equipment. That means that you will never have to trust hot tub movers Tampa when their moving trucks look like ice cream vans!
Our trucks are full-sized moving trucks, our movers are all background checked and professionally trained, our company is fully licensed, bonded, and insured, and whether you want to hire us as your residential movers, commercial movers, or hot tub movers, Tampa, we've got you covered.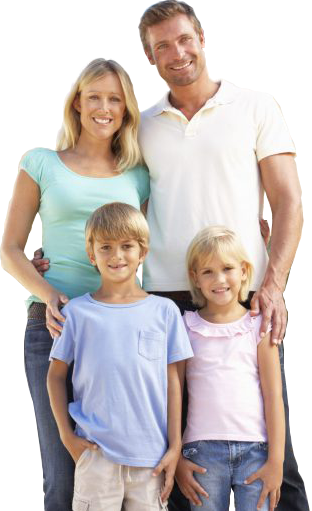 BIG BOYS HOT TUB MOVERS TAMPA OFFERS THE FOLLOWING SERVICES
Moving services from local to long distance whether you are moving into town or out of it!
Moving staff who are expertly trained, polite and friendly.
Climate controlled and non-climate controlled storage units for short or long-term storage needs.
Quilt-padding for your larger furniture items before loading them on our truck and moving them for you.
Packing up your moving boxes when you don't have the time.
Dismantling and reassembly of larger furniture pieces to make moving easier and safer.
Unpacking moving boxes once your move is complete.
Moving prices to fit any budget
A rewards system for our clients to help you to save more when you move!
In addition to all of the above services, we also offer specialty moving and pickup services. For example, as hot tub movers Tampa calls on regularly, we can haul that hot tub to your new home, no problem! As commercial item movers, we can move that new oven to your restaurant without hesitation! As your friendly neighborhood pickup service, we can pick up that new home gym you ordered but couldn't fit in your truck and bring it home to you!
WHY BIG BOYS ARE THE RESIDENTIAL, CORPORATE, AND SPECIALTY MOVERS TAMPA LOVES BEST
When people ask us why we got voted as Tampa Bay's best movers for ten years in a row, we always joke that it's because we do a service that they don't want to do. In reality, though, it's probably more because of the attitude of our staff, the quality of the work that they do, and the fact that we don't hesitate to be the hot tub movers Tampa needs when the time arises. We are proud to be a staple business in our local community!
WHY RELY ON BIG BOYS MOVERS AS THE HOT TUB MOVERS TAMPA RECOMMENDS?
We know that hiring a business or paying for a service is about more than just going on local recommendations or awards. Ultimately, we believe that the people in our community want a moving company who is an active part of their community, a company that contributes to the local economy, a company that shops at their stores too, a company that offers service with a smile, and that's what we're all about here at Big Boys Moving, even when we're lifting an carrying that giant hot tub!
So, if you need hot tub movers Tampa can rely on or if you just need a hand with your upcoming move, give us a call at 727-773-8111 or 813-936-2699. We are the best moving company Tampa has to offer and we will get you set up with a fast free moving quote! If you're not near a phone, don't worry, you can also request a free quote online via the form below!