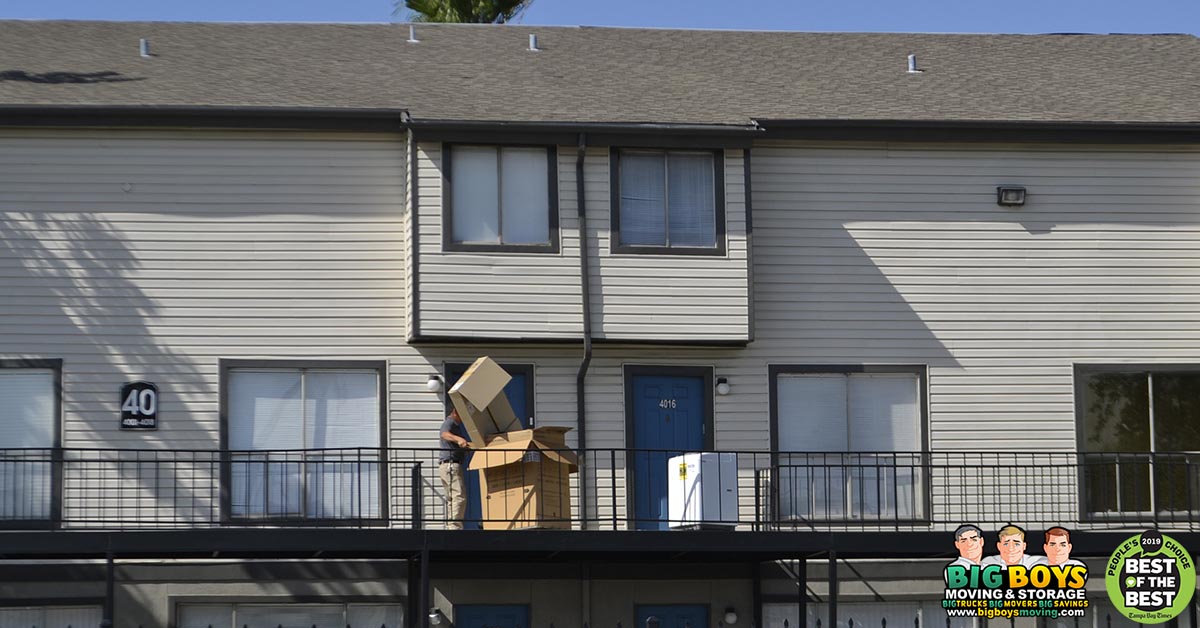 When moving time rolls around you have the option of hiring local moving companies or big corporate moving companies…but which type of moving company is right for you? Today we're going to take a look at some of the things that you should know when considering which type of mover is right for you.
Local Moving Companies Vs. Big Corporate Moving Companies
We all know those "big name" moving companies. They operate nationwide and sometimes even globally. Most of us also know a few local moving companies in our area, but keeping your move in mind, which one should you choose? Here are a few things to keep in mind…
Large Moving Companies Deal in Numbers
Those big-name moving companies have names that you remember and advertising budgets that make sure that you do remember them, but they also have a large number of clients. Having such a long client list isn't necessarily a good thing, though, because it means that you are one client among many others. It also means that your movers are going to rush through the job to move on to their next client because their schedule is PACKED. Rushing through your move doesn't just mean that things can get lost, broken, or left behind, it also adds a LOT more stress on your shoulders!
The best choice for the average local move is to choose a larger small company like Big Boys Moving and Storage. We have all of the equipment and the facility of a large corporate moving company, but we operate as a small family business. This means that we value your business as much as we did on the first day that we opened – and that will never change! Since we put so much value on your business, we always book additional time for your move to be sure that everything gets taken care of without having to rush through any stage of your move. We want your move to be as stress-free as possible!
Large Companies Deal in Numbers
…Yes, we are repeating ourselves. The problem with hiring a company that deals solely in numbers is that you are just one faceless name in the crowd. Unfortunately, this means that your move is considered a transaction and that you are not seen as a person or family going through a particularly difficult and stressful period. How does this impact your moving experience? As well as making it impersonal, this also means that if you do have a negative moving experience with one of these larger companies, you have very little to fall back on. Threaten to pull your business and tell all of your friends not to use that company's service? The big companies just don't care because they have plenty of clients to keep them busy.
Here at Big Boys Moving and Storage, we began as a small family business and that gives us a special appreciation of the "average person". We are average people who are dedicated to providing quality service to people like ourselves. We work hard to ensure that every aspect of your move is above standard and that you and your family are satisfied once you're all settled into your new place. Our business success is due to families like yours and we know what a devastating impact losing your business can have both on our success and our reputation. To us, you're not just another number.
Local Versus Amateur Moving Companies
Now, when we recommend local moving companies for your upcoming move, it's important that you don't confuse "local" with "amateur". What's the difference? Well, a local moving company is a moving company that has all of the right measures in place to protect your home and your belongings. This includes insurance, a business license, bonding, safety training for employees, background checks, etc. A local moving company is also a reputable company that has been around for long enough to gain reviews from other locals. These reviews will help you to determine what type of people your movers are and what type of service you will receive. (Finding local reviews for local companies is also MUCH easier than if you were looking for local reviews of a nationwide company.)
So, how does this compare to "amateur" moving companies? Amateur moving companies are usually not companies at all. In fact, they're usually little more than a couple of people with a truck who are looking to make some extra money. This can create all kinds of problems and you should avoid this type of company at all costs. Why? Because not only are you putting your family and your belongings in jeopardy, but you are also running the risk of being sued should one of your "movers" hurt themselves on your property. Unfortunately, this type of thing can cost you everything and tie you up in court for longer than you can imagine.
Another important thing to remember about hiring amateur movers is that it's very easy to be scammed by amateur "companies". Simply posing as a moving company, these scammers can get hold of all of your belongings and not return them or only return them after you pay a "ransom". Working with a reputable licensed moving company and being vigilant about keeping paperwork in order, however, cuts the chances of this type of thing happening to virtually zero.
Looking For Reputable Local Moving Companies?
If you are looking for a reputable local moving company in or around Tampa, Florida, Big Boys Moving and Storage can help! Just pick up the phone and call us today at 813-936-2699 to find out more about how we can help your move to go smoothly!