Big Boys Movers Brandon
Big Boys Movers Brandon Voted Best Moving Company! Family owned & operated in Tampa Bay since 2005. Commercial & Residential Relocation. Moving, Delivery & Storage. Apartment, Office, Home, Gym or Piano. Big or Small.
Brandon Florida has plenty of local amenities and a great stable housing market and is a popular area for small families and young couples who are just starting out with 62% of the population being between the ages of 25 and 44. Brandon offers a cost of living that is comparable to other areas in the state and has a more diverse population than many other areas nearby.
The median age of the Brandon population is 36.4 years old and approximately 50% of the population is married. 19% of Brandon residents are foreign-born or were born outside of the U.S. and 43% of residents were born in a state other than Florida. The largest population of U.S. born non-native Floridians came to Brandon from the Northeast. Of those families in Brandon with children, 57% of those children are between the ages of 6 and 17 years old. While the graduation rate in Brandon is only slightly above average, there is a wealth of schools to choose from if your child is in elementary school.
When it comes to the real estate in Brandon, the median price of a home is around $155,700 – that's 7% lower than the average price of homes in the entire state. Although house prices are affordable, rental prices are less affordable with the median rent asked being $1,112 – 8% higher than the state average. The average temperature in this area of the state is around 82 degrees Fahrenheit and the air quality is only a scooch above average for the state of Florida.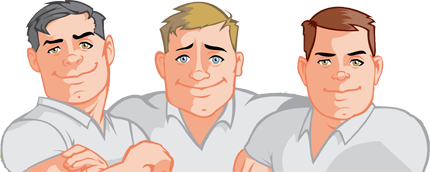 Big Boys Movers Brandon
Voted BEST Movers Brandon!
$100 off Moving Special*
Next 15 Callers!
TAP to CALL
Voted BEST Movers Brandon 10-years in a row!
Local Movers Brandon

Whether you are moving a family, a small business or a large corporation, and you are in the Brandon or Tampa Florida region, our moving specialists know how to help you in any type of move. A Big Boys Moving & Storage® representatives goal is to serve its customers at an exceptional level of professionalism.
What makes our team of professionals different is the level of skill and experience Big Boys Brandon movers offer. Each member is uniquely qualified for their job, taking care of our customers. Whether it's a small move or a large move, our goal is customer satisfaction.
FREE MOVING QUOTE
Office Movers Brandon

We understand that every business has its own unique moving and relocation requirements, some dictated by company policies. We know the relocation decision makers' reputations are on the line and the importance of controlling costs and securing the highest quality service available.
That's why we provide our corporate moving customers with a single source of accountability, custom relocation programs, and dedicated office relocation management. We work when it's convenient for your business. To ensure a minimal effect on work time, we offer evening, weekend and holiday packing and moving services.
FREE MOVING QUOTE
Big Boys Movers Brandon Voted Best Moving & Storage Company
Our trained Brandon Movers are reliable, careful and friendly. When it comes to your personal property and prized possessions – Do not settle for less! Apartment, condo, garage, office, home, storage, Podz, Zippy Shell or gym. Load or unload. Packing or unpacking. Disassembly and reassembly. Big or small. In town or out. One item or a truckload.
We also offer clean-outs and removal, storage, packing supplies and emergency services. Piano and antique moving experts. Exclusive movers for local apartment communities.
At Big Boys Brandon Movers, we treat your personal property and prized possessions as if they are our own! We have been referred on MacDill Air Force Base for Military moves and have also been requested by professional organizations to complete moves for local athletes and celebrities.
We complete in town and out of area residential moves on a regular basis, as well as large exclusive commercial projects.
Do you need movers Brandon has trusted since 2005? Big Boys Moving and Storage is not only the most trusted moving company in the area, but we have been voted the best for nine years in a row!
Whether you are looking to move to Random Oaks, Valrico Manor, Woodberry, Citrus Wood, Lumsden Pointe, Brandon Brook, or any of the other beautiful neighborhoods that Brandon has to offer, we can help!
Since 2005, we have been moving families into and out of Brandon and we know the area like the back of our hand. Even though it's the 18th largest community in Florida, there is just a family feel to Brandon that we can't get enough of and from the sounds of it, neither can you!
Whether you are planning a last-minute move due to a change in employment or whether you have always planned on moving back to the area, our moving services can get you settled in in no time at all. If you're looking to save time and backache, give us a call and set up one of our full-service moving packages. This service takes care of everything for you from wrapping and packing to unpacking and unwrapping your belongings. It really doesn't get any easier than that! Not sure that you want something so invasive from your chosen moving company? Don't worry, we offer labor only moving services as well! You don't even have to use our moving trucks, if you'd prefer to rent a pod and have us pack it, we can do it!
Apartment Movers Brandon

Whether you are moving a family or a small business in Brandon, the challenges can be staggering for amateur movers and moving companies. At Big Boys Brandon Movers, we understand the landscape thanks to 13-years of providing Brandon moving services.
We can easily get you moved into that new third story apartment you can't wait to relocate to. Did you try moving your belongings into that stunning second story Brandon condo and remember how miserable it was? Call Big Boys, we love the challenges that every move offers.
FREE MOVING QUOTE
Pack/Unpack. Load/Unload.

We also offer labor only moving services in Brandon. If you need to have a Pods, Zippy Shell or a storage unit loaded or unloaded, we are the Brandon movers for the job. Maybe you're pressed for time but only need a mover to pack your belongings or unpack them for you after a move… That's another Brandon moving service that Big Boys offers.
We can even provide short-term or long-term storage. Our facility is climate-controlled and monitored 24/7.
FREE MOVING QUOTE
Big Boys Movers Brandon FAQ
Do you offer free moving boxes?
Not only does Big Boys Movers Brandon offer free moving boxes, we hook you up with moving blankets and more.
Are you a Licensed & Insured Brandon Moving Company?
We are BONDED, Licensed and Insured. Our Florida Business license permits us to provide all moving services in the state of Florida. Many "moving companies" simply rent a truck and pay two guys to move your belongings. This means in the event of an accident, your belongings wouldn't be covered.
Big Boys Moving & Storage covers your belongings, our movers, and our moving trucks.
Do you offer a free moving estimate?
We do offer free moving estimates for all services, give us a call 727-773-8111 or 813-936-2699. If you prefer, use our quick quote request form.
Are same-day movers Brandon available with short notice?
We can often accommodate short notice and same-day moves. It's best to call us to schedule your move or use our Live Help option.
Can you accommodate late-night moves?
At Big Boys Movers Brandon, we understand that moving conditions often change. If you need a special move-in or move-out time, no problem, we can accommodate early morning and late night moves. We can even manage your overnight moving project.
Big Boys Moving & Storage Moves Tampa Bay