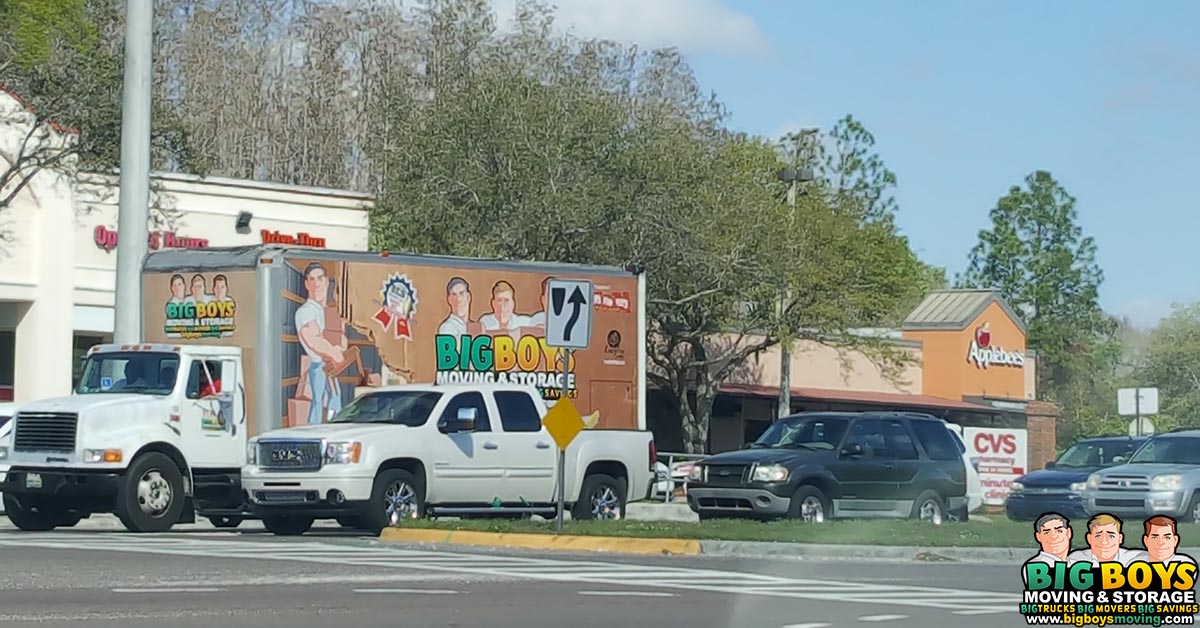 When it comes to movers in Florida, there are plenty of companies to choose from, but unfortunately, they aren't all reputable companies and those disreputable companies will do anything to get your business. Well, today we want to share a few of these tactics with you in the hope that we can save you from making the wrong choice when it comes time for your next move.
Movers in Florida: Tactics of Disreputable Moving Companies
Here at Big Boys Moving and Storage, we have been voted as the best Tampa Bay moving company for ten years straight. We have also been named the best corporate immigration and moving firm in the South East USA for 2019 by the 2019 Corporate Immigration and Relocation Awards. As a moving company in Florida that has been recognized for our quality of service and dedication to our clients, there is nothing that we hate more than moving companies who take advantage of their clients. So, we want to take a moment to reveal a few of the ways that these less than reputable companies take advantage of unsuspecting movers.
The Unseen Estimate
Before a moving company can give you an accurate quote on how much your move will cost they should come to your location to see how much needs to be moved. This will give them a better idea of the resources that will be needed for your move and how long the move will take. Only with this information can you get an accurate quote for the cost of your move. Disreputable moving companies often provide an unseen estimate and give you the impression that it is a binding estimate and that there will be no added charges, then when your moving bill arrives, it's much more than your estimate was because your move was larger than expected.
You can avoid this by hiring a moving company that provides you with a walk-through estimate for your move or a company that provides you with a binding estimate.
Requiring a Deposit
A reputable moving company will not request a deposit for your average residential move. A reputable company will provide you with a quote before your move but they will not ask that you pay anything upfront. Disreputable moving companies, however, will ask you to pay a deposit upfront which can cause serious problems because it gives these companies the opportunity to take your money as well as your belongings because there is less incentive to return your property if they already have a deposit as well as your items.
Never hire a moving company that requires a deposit for a basic residential move. If you are limited in your options because of your location and timeframe and you have to hire a company that requires a deposit for their services make sure that you pay the deposit with a credit card, take down ALL licensing information for the company you are hiring, and make sure that you have an active insurance in place that will cover your belongings over the course of your move.
Changing Their Identity
Oftentimes when moving companies earn a bad reputation based on their poor service and questionable methods they will try to work around that reputation by changing their identity. This can be as simple as changing their name while keeping the same business location and the same license number. This falsely leads people to believe that the new name company is a new company altogether.
There are a few things that you can do to help to prevent being duped by this type of scam.
Firstly, find out the license number for the company that you are considering hiring and run that number through an online search. This will let you know if there is a company of another name registered to that license number. This doesn't mean that the company is definitely a scam, but it does give you a reason to do a little more digging.
Secondly, research the company name online. There could be other clients who have already done the research for you and who have discovered that the company you are considering was previously operating under another name that had a poor reputation.
Thirdly, research the address of the moving company you are considering hiring. This can be tricky because a different moving company may have been operating out of that office previously, but you can look up the name of the previous company to see if they are still in operation and what type of reviews that company received from clients.
There is no exact science to screening companies to avoid this type of scam, but the information above can help you to find out more about the company you are dealing with. In general, though, the best way to avoid this type of scam is to do thorough research on any company you are considering beginning with looking them up on the Better Business Bureau website.
Adding "Extra Fees"
We mentioned this briefly above, but some moving companies will use this tactic alone to get more money out of you. These companies will lure you in with low prices so that you can't help but want to hire them – after all, moving is expensive! The problem is that once you hire them to complete your move, these companies will continue with your move as though it were your average move and then once they get to your destination, they will request an additional fee before releasing your property to you!
You can avoid this type of thing by ensuring that you receive a binding quote for your move from your movers. This ensures that you only pay what you were quoted after your move is complete.
Are You Looking For Reputable Movers in Florida?
Are you looking for reputable movers in Florida who are dedicated to providing you with quality service and who has a reputation that speaks for itself? If so, Big Boys Moving and Storage can help. Just pick up the phone and give us a call today at 813-936-2699 and let us know what we can do to make your move easier!