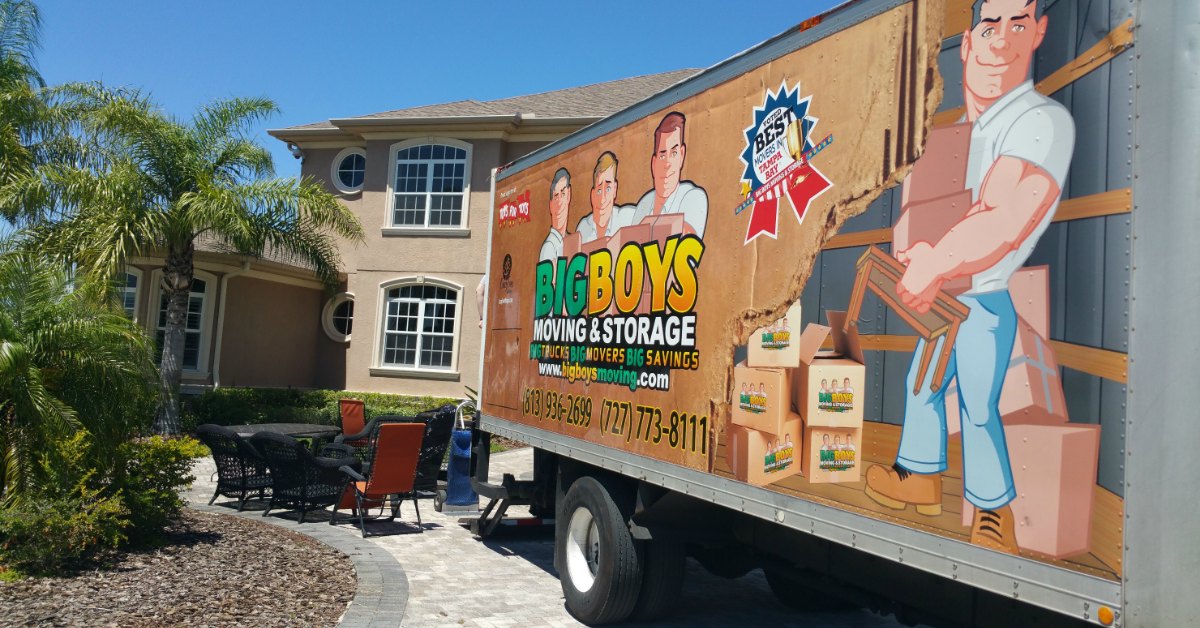 No one likes moving but with these 12 moving hacks from your favorite movers in Tampa Florida, the job should go a little more smoothly! Who doesn't like a life hack that shaves off time, money, and that makes your life easier? Take a look at these hacks and let us know which one is your favorite!
20 Moving Hacks From Your Favorite Movers in Tampa Florida
1. Keep Moving Cost Records
Keep detailed records of your moving expenses because some of them are tax deductible. The more detailed, the better.
2. Use Ziploc bags to organize item-specific hardware.
When taking furniture apart, label an individual Ziploc bag and keep the hardware for that item inside. Label the bag and tape it securely to the furniture piece you have taken apart.
3. Label boxes on the top and sides.
When you color code and label boxes for your move take the time to label each side and the top of the boxes. It will take a few seconds more, but it will help move things along much faster when you're moving.
4. Use Craigslist and FreeCycle sites
If you are really in a financial pinch, scour Craigslist and FreeCycle type sites for people who are giving away moving boxes. Just be sure that any boxes you pick up are intact and have no tears or weaknesses. Or you could use movers in Tampa Florida who offer moving packages that include moving boxes!
5. Use a wheeled carry-on to move books!
Books are exceptionally heavy but you can lighten the load by packing them inside a wheeled carry-on case and rolling them to your new place!
6. Ice cubes and a spoon will reduce those carpet dents from furniture.
Whether you see furniture rings on the carpet in your new place or want to remove them in your old one, try placing ice cubes around the indentation and allowing them to melt. Once melted, take a spoon and lift the fibers of the carpet.
7. Walnuts for hardwood scratches
Depending on the color of your hardwoods, you can remove any scratches using a walnut! Take off the shell and break the nut in half. Gently rub the meat of the walnut over the scratch and watch it disappear.
8. A broom and a tennis ball will remedy hardwood scuffs
If you find scuffs on your hardwood floors after moving larger items into your new place, cut a small hole in a tennis ball, slip the handle of your mop through the hole and use the ball end to rub the scuffs until they disappear!
9. Use styrofoam plates to pad breakable plates.
If you're short on funds or short on packing paper, buy a pack of styrofoam plates and put one between each plate to provide a cushion.
10. Use vacuum bags to reduce your load!
Invest in vacuum bags that you can seal at home using your vacuum to reduce the size of your packed items. This is particularly helpful if you have a huge wardrobe. Simply place bulky clothes (or linens) in a vacuum bag, suck out the air, and place it inside a moving box to prevent the bag from puncturing during your move.
11. Use toilet paper tubes to keep wires and cables organized and tangle-free.
Wrap cords around the tube and cut a small slit in the middle of the tube to pull the ends through to secure them!
12. Use different colored markers to label boxes!
Label your moving boxes with different colored markers or colored labels to color code them by room. This is very handy for your movers if you have terrible handwriting!
13. Use plastic wrap to keep doors and drawers closed!
Whether you're moving your refrigerator, your desk, or any other cabinet, wrap doors and drawers around with plastic wrap to prevent them from opening during your move.
14. Use doorstops or rubber bands to keep doors open for your movers!
If your door has a spring loaded mechanism that keeps it from staying open, use a doorstop to prop open the door or loop a couple of rubber bands around the handles and across the door latch so that doors can be pushed open without using the handle.
15. Use specialty moving boxes!
Specialty moving boxes are a must and we've said it a million times, but we'll say it again! Boxes design for moving have the integrity needed to safely move heavier items and some even have built-in features like dividers or rails to keep your items safer.
16. Use Packing Paper Between Breakable Plates.
If you insist on piling plates on top of each other when packing, place packing paper sheets or even paper towels or kitchen towels between the plates to provide some cushion. This will help prevent breaking.
17. Seal your spillables with plastic wrap!
Whether it's shampoo or dish soap, take a piece of plastic wrap, fold it over, and place it under the lid of your spillable items to create a "seal". This will help to prevent spilling and leaks during your move.
18. Save money by using your travel luggage!
Save money on packing boxes by using your travel luggage to pack clothing and other miscellaneous items. You'll still need to invest in moving boxes, but less of them.
19. Snap a photo if you're not tech savvy!
If you had someone set up your electronics for you but don't have them on hand for your new move, take a photograph of the connections behind your TV and sound system so you can set everything up the way it was in your new home.
20. Makeshift handles
IF and only IF you have sturdy moving boxes (and you bought them and didn't borrow or rent them!) take a Stanley knife and cut a small upside down triangle on two opposing sides of the box to create grips for carrying them more easily.
Not Up To the Job Yourself?
Even with the hacks above it's easy to feel overwhelmed with moving into a new home, if you're not up to the task, give Big Boys Moving a call! You can reach us at 813-936-2699 and don't forget to ask about our current specials to see how you can save on our already low-cost moving packages!