Big Boys Movers Westchase
Big Boys Movers Westchase Trusts Voted Best Moving Company in Tampa Bay! Our Family owned & operated company has been operating in Westchase since 2005 providing commercial & residential relocation services including moving, delivery & storage.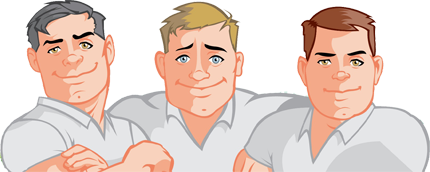 Big Boys Movers Westchase
Voted BEST Movers Westchase!
$100 off Moving Special*
Next 15 Callers!
TAP to CALL
Voted BEST Movers Westchase Since 2008!
Local Movers Westchase

If you're looking for local movers Westchase has long since trusted with their residential moves and you are in or around the Tampa Bay, Florida area, Big Boys Moving and Storage can help! Experienced in every type of move, our moving technicians are trained to provide customer satisfaction and provide professional service every time!
What is it that makes our team of hardworking professional movers different? Since 2005 we have served the area and the experience and understanding that we teach our moving technicians always results in movers Westchase trust to move their most valuable of assets! No matter what the size of your move, our goal is always customer satisfaction.
FREE MOVING QUOTE
Office Movers Westchase

Moving a business can be tricky no matter what the size of the business or the unique moving and relocation requirements you have in play. Here at Big Boys movers Westchase, we know that our performance, our cost, and the quality of our services all reflect on your company which is why we always provide our corporate moving customers with a single source of accountability, custom relocation programs, and dedicated office relocation management. Not only that, but we work when it's convenient for your business not just when it's convenient for us and to ensure a minimal impact on your prodictivity, we even offer evening, weekend and holiday packing and moving services.
FREE MOVING QUOTE
Big Boys Movers Westchase Voted Best Moving & Storage Company
Our trained Westchase movers are friendly, careful and always reliable. We know that you put a lot of trust in our technicians to provide you with top quality service and we fully intend on meeting your every expectation. Whether you are moving apartment, condo, garage, office, home, storage, shipping container or gym, we will complete your move with finesse. From loading to unloading, packing to unpacking, disassembly to reassembly, big moves or small, in town or out, one item or a truckload, we've got you taken care of
Plus, we also offer clean-out and removal services, a storage facility, packing supplies and emergency moving services. We even move your piano or antiques and you can trust us in doing so!
At Big Boys Westchase Movers, we always treat your property and the sentiment attached to that property as if they were our own! We are proud to have been referred to MacDill Air Force Base families for Military moves and are always humbled when our services are requested by professional organizations to complete moves for local athletes and celebrities.
Movers Westchase recommends are becoming increasingly difficult to find. Don't get us wrong, there are plenty of moving companies out there, it's just that so many of them are unqualified and inexperienced and shouldn't be trusted with your valued belongings. With so many amateur moving "companies" in the area it's important that you hire a professional (and licensed and insured) moving company to help with your move, a company that won't put your personal belongings at risk.
At Big Boys Moving and Storage Westchase movers, we have consistently been voted as the top moving company in the area since 2008 and we really take that honor to heart! Don't worry, it doesn't mean that we have started to think like a major corporation, though. Big Boys is a small, family-owned business and we always will be. We started as a family-owned business and even as we continue to grow throughout the years, we intend to maintain our small business and family attitude.
It may be this family atmosphere that makes us so popular with Floridians looking for movers in Westchase. You see, we understand the true value of a dollar because we work hard for every dollar that we make and we know that you do as well. That's why we always offer fair moving rates that don't have mysterious fees tacked on that come with no justification what so ever.
So, if you're on the lookout for movers Westchase residents trust with their moves and movers who can provide you with the services you need at a price you can afford, pick up the phone and give us a call! We've got you covered from everything from labor only moving to full-service moving packages for residents and businesses.
Apartment Movers Westchase

It doesn't matter if you are moving into a studio apartment or a four bedroom apartment on the third floor in Westchase, every move requires hard work and a dedication to getting the job done well and sadly, not all moving companies offer this type of commitment. At Big Boys Westchase movers we have plenty of experience with the local landscape and after 13-years of providing top quality moving services, you can trust us with your move too!
We can easily get you moved into that new third story apartment with the balcony that you can't wait to relocate to and the best part is that you don't have to lift a finger! You don't have to climb those stairs a million and one times carrying boxes and sofas. Just call Big Boys and let us take care of it all for you!
FREE MOVING QUOTE
Pack/Unpack. Load/Unload.

If you're looking for labor only moving services in Westchase, we've got you covered there too! We offer labor services for shipping container or storage units that need to be loaded or unloaded and we are the Westchase movers for the job. It could be that you're pressed for time and only need a mover to help you to pack your belongings or unpack them for you once you're settled in…don't worry, that's another Westchase moving service that Big Boys offers.
We even have short-term or long-term storage units available to help with those moves that don't quite work well with your timeline! Our facility is climate-controlled and monitored 24/7.
FREE MOVING QUOTE
Big Boys Movers Westchase FAQ
Do you offer free moving boxes?
Not only does Big Boys Movers Westchase offer free moving boxes, we hook you up with moving blankets and more.
Are you a Licensed & Insured Westchase Moving Company?
We are BONDED, Licensed and Insured. Our Florida Business license permits us to provide all moving services in the state of Florida. Many "moving companies" simply rent a truck and pay two guys to move your belongings. This means in the event of an accident, your belongings wouldn't be covered.
Big Boys Moving & Storage covers your belongings, our movers, and our moving trucks.
Do you offer a free moving estimate?
We do offer free moving estimates for all services, give us a call 727-773-8111 or 813-936-2699. If you prefer, use our quick quote request form.
Are same-day movers Westchase available with short notice?
We can often accommodate short notice and same-day moves. It's best to call us to schedule your move or use our Live Help option.
Can you accommodate late-night moves?
At Big Boys Movers Westchase, we understand that moving conditions often change. If you need a special move-in or move-out time, no problem, we can accommodate early morning and late night moves. We can even manage your overnight moving project.
Big Boys Moving & Storage Moves Tampa Bay