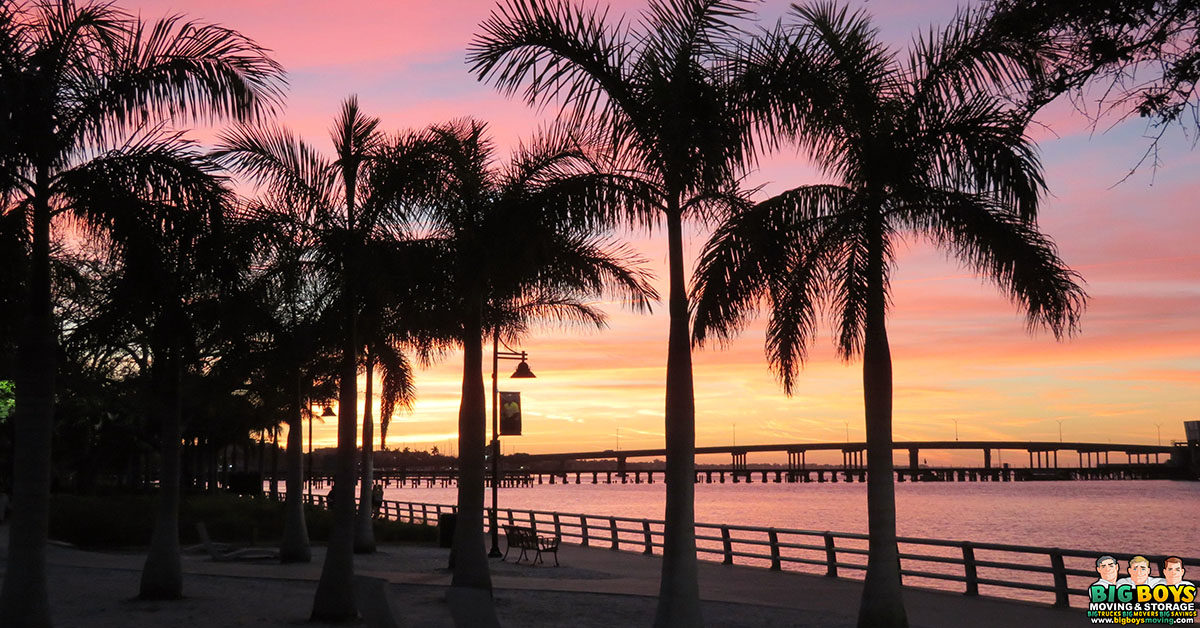 With so many moving companies in Florida to choose from, there are plenty of things to consider when picking the right company for you. One of the most important – and an area where you should never compromise – is reputation. Today we want to talk a little bit about why reputation is so important when comparing moving companies in Florida.
Moving Companies in Florida: Reputation Means Everything
Here at Big Boys Moving and Storage in Tampa, Florida, we have been serving the relocation and moving needs of Floridians since 2005! This lengthy career has not only allowed us to get to know a lot about our community and those who live in it, but it has also given us the chance to build our reputation and become a trusted member of the community. Why is it so important that our company has a solid reputation?
Experience
When you look at our reputation and the many positive reviews shared about our company by clients, you will see what we have the experience that you should expect from a good moving company. Many moving companies in Florida boast about being the best, yet they have no reviews on those popular review websites, and they have months of experience as movers. The problem with that is that you can't be sure that these companies have the experience needed to complete your move and to do it well.
Here at Big Boys Moving and Storage, we have been moving Floridians since 2005, we not only have the online reviews to attest to our quality services, but we also have the experience needed to be a seasoned company. You shouldn't have to trust your personal belongings in the hands of newcomers to the industry!
Knowing What to Expect
Moving day is hard on everyone, but one thing that can make moving day a little more bearable is knowing what to expect. Moving companies in Florida that do not have a reputation behind them or that have a poor reputation don't provide that reassurance. When you hire a moving company that has a questionable reputation you are going to spend your moving day worried about all of the "usual" things as well as the fact that you just don't know what your moving experience is going to be like because your movers have a poor or non-existent reputation!
At Big Boys Moving, we don't only have a solid reputation among the local community, but we have many glowing reviews online that will explain the moving process that some of our other clients went through so that you know what to expect!
Avoiding Scammers
A few times a year, every year, there are stories of scammers who pull off moving scams where they hold people's belongings for hostage until they are paid an exorbitant amount of money. We find these stories to be disgusting as well as harmful to the industry of moving companies in Florida. At Big Boys Moving and Storage, we strive to give you confidence in our company and our moving services which is why we have our own licensed moving vehicles, safety trained moving professionals, professional grade moving equipment, and a solid moving protocol system in place. We always want you to be confident in the service that we are providing to you which is why we also make sure that you have access to our contact information as well as our license information so that you can be sure that we are who we say we are!
Pricing You Can Afford
It sounds odd to think that moving companies in Florida that have a solid reputation behind them should be the companies that you can afford, but in the case of our company, that's true! How can we afford to keep our prices low when we're in such high demand? Because we have been around for quite a while and Tampa movers have come to trust our services, we often have weeks where we are fully booked. This influx of steady business allows us to keep our prices affordable. Conversely, moving companies in Florida that do not have a steady stream of business are often left wondering where the next paycheck is coming from. This results in fluctuating or consistently high prices that you shouldn't have to pay!
Confidence in Customer Service
A moving company that has a solid reputation behind them is going to experience the odd mistake just like any other company does. The fortunate thing, however, is that a company that has a positive reputation is a company that is going to do whatever they can to rectify that mistake. On the other hand, a company that already has a poor reputation has very little to lose by simply overlooking mistakes and problems and leaving you to deal with them.
Here at Big Boys Moving and Storage, we admit that we've had a few not-so-great moments in the past,  but what makes our company so reliable and so reputable, is that we are always willing to admit to those mistakes, rectify them, and make sure that they never happen again.
Tired of Weeding Through Moving Companies in Florida?
If you're tired of weeding through moving companies in Florida, stop the search and give us a call here at Big Boys Moving and Storage! You can reach us at 813-936-2699 and as soon as you reach out, we'll get started on planning your move with you! Stop fretting over which company has what, and go with Big Boys where you'll get fair prices, professionally licensed movers, and a company with a reputation you won't find anywhere else in the area!