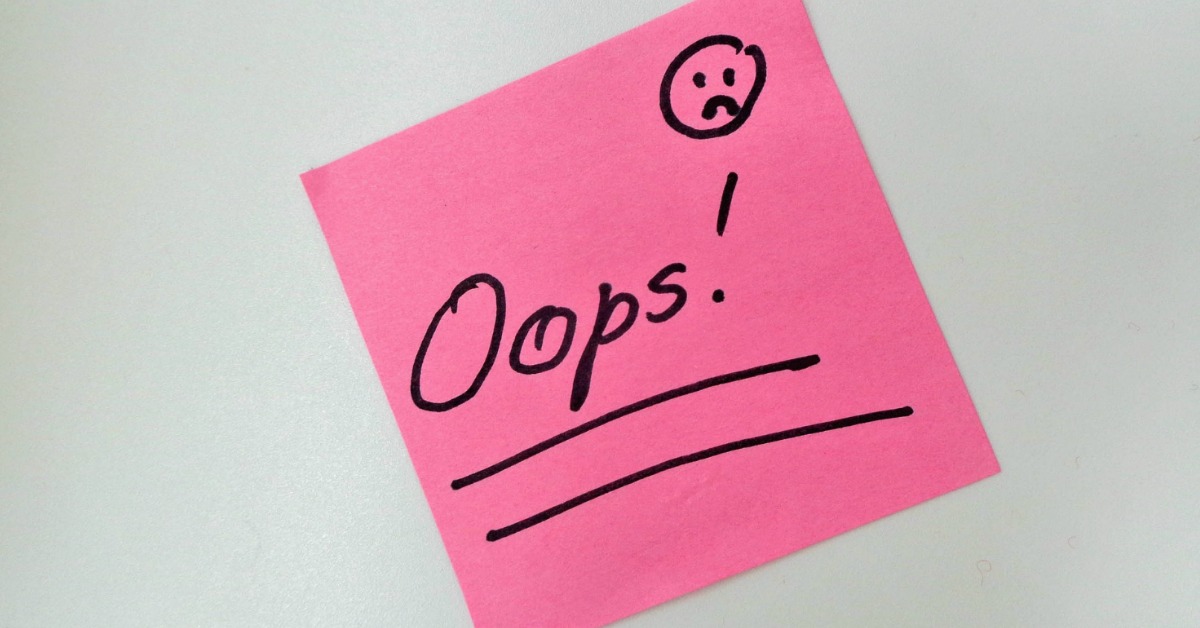 Moving companies in Tampa are familiar with a wide range of moving mistakes that homeowners often make, mostly because they see at least one of these mistakes happen every work day! Here at Big Boys Moving and Storage, we do our best to make sure that our clients don't make those mistakes which is why today we're taking a look at a few of them so that you can avoid making them during your next move!
4 Mistakes Moving Companies in Tampa Want You to Avoid!
1. Procrastination!
The biggest mistake that most homeowners make when they are planning a move is procrastinating! We have shown up to homes on moving day just to find half of the house hasn't been packed up yet! When things like this happen, procrastination isn't just a problem for you, it becomes a problem for your moving company too because they either have to pitch in for unexpected labor (don't worry, you'll pay for that labor!), they have to wait around for you to finish, or they have to reschedule your move. If your movers have to help you to pack, you can expect to pay premium rates for their labor. If your movers have to wait around for you to finish packing you might pay less than you would if they were helping with labor, but you will still have to pay for their time. If your movers have to reschedule your move you're going to end up paying for your move twice over because canceling your move at the last minute leaves your moving company no time to pick up a new client for that time slot. It also means that your moving company has wasted time and resources to get to your home only to find that you are ill-prepared.
Believe it or not, your moving company don't want you to have to pay more for their services because you have procrastinated packing. You may think that additional pay would be welcome, but unexpected labor, being late for later scheduled appointments, and a wasted trip to your home are more of an inconvenience. So, do yourself and your moving company a favor and get your packing done completely before moving day!
2. Not Having a Clear Out Before Your Move
So many moving companies in Tampa experience this when moving families into a new home because homeowners are afraid to let go of things they have collected or amassed over the years. Try to detach from your emotional self when you are preparing for your move and ask yourself a few questions before loading everything into moving boxes…
Have I worn this in the past year?
Do I use this?
Will I ever use this?
Would the world end without this in my life?
Am I sentimentally attached to this?
Asking these questions will help you to determine whether an item should be moved from one home to another. If you come across something that you haven't worn recently, haven't used recently, don't think you will ever use, and have little attachment to, consider donating it, recycling it, or throwing it away.
Far too many homeowners pay for a much larger move than they need to because they simply don't want to spend the time cleaning out their clutter! The truth is though, that you could cut the cost of your move significantly if you just took a little time to sort before you pack.
3. Moving Yourself to Save a Buck
If you live in a studio apartment and have three boxes of belongings then moving yourself into your new home isn't a big deal, but moving from a family home by yourself to save a buck is simply impractical for most people. Why? Because if you don't spend money to rent a truck you're going to spend days moving things from one house to another. This also means a large number of trips between homes which equates to a lot of gas money. Even if you do rent a truck, you're going to wind up spending hours loading and unloading your belongings. If you manage to rope friends and family into helping you with this you will owe them BIG TIME. If you don't have help…expect more than a few strains, sprains, aches, and pains.
Moving yourself might save a buck in the short term, but it's going to take its toll on you in other ways and that's not even mentioning the fact that moving yourself means that you're not covered under an insurance policy should anything get damaged during the moving process! Hire a professional mover that is licensed, insured, and bonded, and save yourself the time and effort, it'll save you more in the long-run!
4. Don't Skimp on Packing Supplies
As one of the top moving companies in Tampa, this is one mistake that really makes us cringe because it results in your personal possessions and memories getting damaged all for the sake of saving a few bucks. If you're thinking about skimping on packing supplies to save a few bucks and cut corners, just don't do it. Invest in professional moving boxes that are designed to hold the weight of your items and you won't have to deal with the bottom of that grocery store box dropping out. Plus, here at Big Boys Moving and Storage we offer great discounts on our moving packages that include packing boxes!
It's not just boxes you should pay attention to though, make sure that you invest in plenty of bubble wrap and paper for packing too. These things aren't especially expensive and skimping on them can result in your possessions being damaged or destroyed during your move. Instead of underutilizing the right packing supplies, remember that you are paying for the security of your items and invest wisely!
Worried You'll Make a Mistake During Your Move?
If you're afraid that you'll make a mistake during your move, ask us about our full service moving package! That way you can avoid having to make any mistakes at all because we'll take care of everything for you! All you need to do is give us a call at 813-936-2699 and we will take care of the rest, it really is that easy!