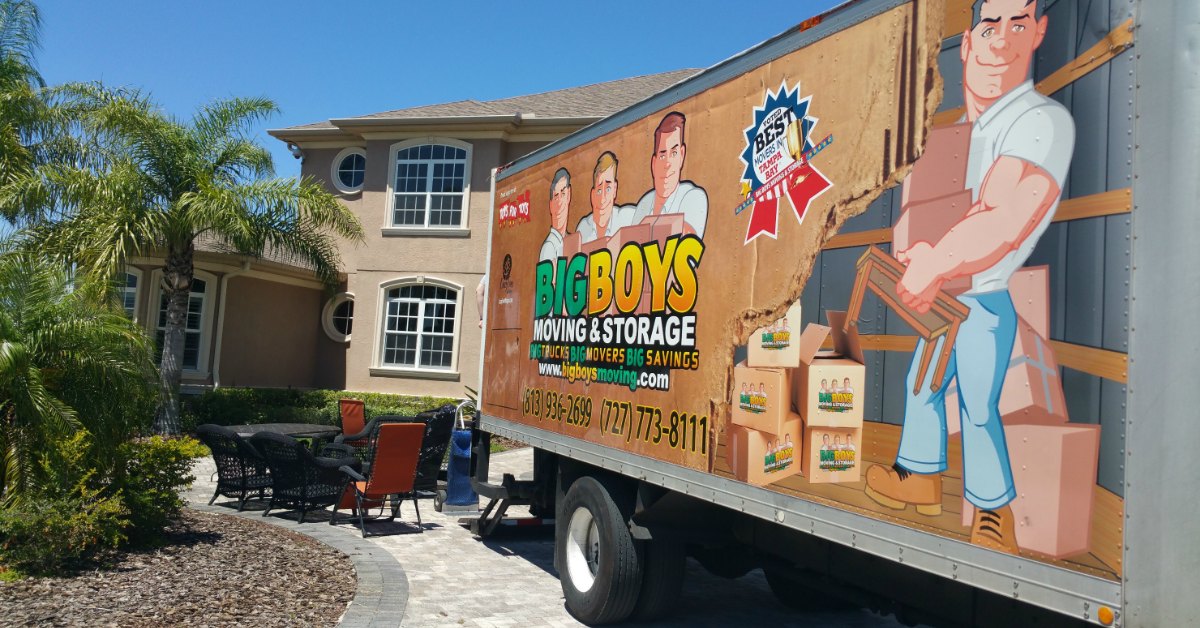 As the top office moving company in Florida, we here at Big Boys Moving know what it takes for a smooth office move. So today, we want to give you some top office moving tips to help you to make sure that your office move goes to plan.
Moving Company in Florida Share 10 Top Office Moving Tips
1. Schedule Your Time Well
It's important to schedule your move so that you have as little downtime as possible. You can do this by working with your moving company. Here at Big Boys Moving, we offer extended moving hours to our corporate clients. All you need to do is tell us when you need to move and what your schedule is and we will make it happen. We do this because as a company ourselves, we know the significant impact that downtime can have on our productivity and we want to make sure that your company doesn't have to experience that.
2. Have Employees Pack Their Belongings
When you have a business that utilizes a cubicle system, it can make moving a little trickier. Employees love to curate their cubicles and make them their own, but when it comes time to move from one office to another, this can make things a little trickier. It can also cause problems if things get switched up during the move – for example, if Emily's cubicle gets switched with Adam's. To prevent this, have all of your employees pack up their personal items and take down any decoration of their cubicles and take those items home. This makes moving much easier and once you have everything moved back in, your employees can get to work making things feel like home again!
3. Clear Out Unnecessary Items
This is a tip we give to our residential moving clients too – clear out any unnecessary items before you start packing and moving. Many offices now offer up older furniture using Craigslist or online auction sites. This doesn't just help you to avoid moving unneeded furniture, but it can also help to raise money towards the move. Plus, you don't have to do any of the lifting when someone else is coming to carry your old items away! If you don't want strangers taking away your old junk, you can consider having a charity pick up any items that are still in good condition. Or, consider hiring a moving company that also offers junk removal services. Here at Big Boys Moving and Storage, we offer junk removal and cleanup in addition to residential and corporate moving in Tampa so that you can get all of your jobs done by one trusted name.
4. Have As Few People Around As Possible Come Moving Day
It's important to have your company point of contact available on your moving day, but it's equally as important to ensure that too many people aren't around on the day of your move. When you have a professional moving company come in to do your move for you, the fewer people milling around the better. Having people in the office while your movers are trying to work doesn't just slow down your move, but it also distracts movers from their job and can cause confusion and mistakes.
If you do have to have employees working on your company moving day, have them work in one centralized location and remind them that your moving crew will be working around them.
5. Make Sure Utilities at Your New Office Are Set-Up
This isn't always a concern, but if you are moving into a new building or a building that is going to be used solely for your business, make sure that the utilities are set up and working before you start your move.
Of course, bathroom facilities are important, as is water for handwashing, but most importantly in terms of your move going without a hitch, is power! If your new location does not have the power turned on, your movers are going to have to work in a darker facility which poses a danger of tripping or falling. Additionally, if your movers are going to be setting up workstations and electrical equipment for you, they will be unable to do this without having power. This means that once your move is complete, you are going to have to go in and make sure that everything is powered up and working or else, you're going to have to have someone do it for you.
6. Inventory What You Have
Before your movers come in, take a full inventory of everything you need moving. If you hire a reputable moving company, they will also take an inventory of the items to be moved, but it's always helpful to take your own inventory too so that there are no misunderstandings once your move is complete. For example, if you think you have twelve cubicles in room 7, but you actually have 11, you may accuse your movers of losing one in the move when, in fact, you miscounted!
7. Get Professional Movers In
Moving an office isn't just hard work, it's a disaster waiting to happen if you don't have the right equipment, the right moving crew, and the right resources. If you don't have everything just so, you can take your office from "ready to go" to "starting over" and that will cost you valuable time and profit. Getting in a professional moving company will eliminate lost time and money and get your company set up in your new location in no time at all!
Need a Professional Office Moving Company in Florida?
If you're looking for a professional office moving company in Florida, Big Boys Moving can help! We offer residential and office moving services and we can handle small moves and big corporate moves, whatever you need, we can take care of it! Give us a call today to see how we can help you, you'll find us at 813-936-2699!