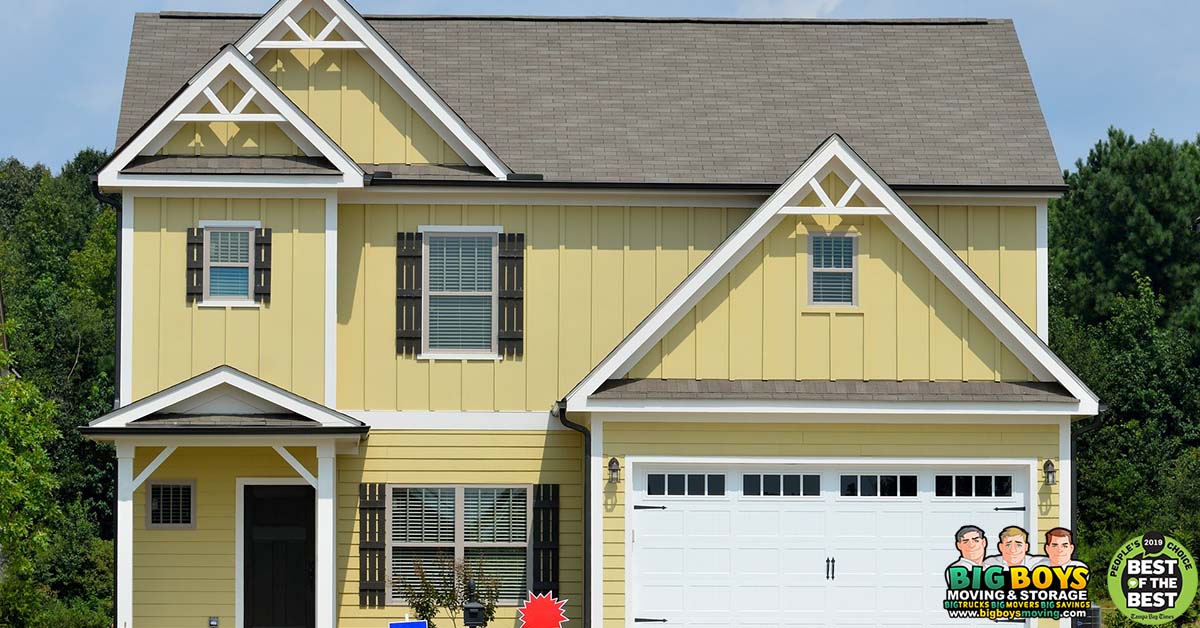 Moving company quotes are a great way to financially plan for an upcoming move and planning is everything! But do you know what it is that you should be looking for when you get a quote from a moving company? We do…
Moving Company Quotes: What You Need to Know
So, what do you need to know when it comes to seeking out a moving quote from a local moving company?
Know How Your Move Will Be Charged
There are multiple ways of charging for moving services and it's important that you know how your move is going to be charged.
Per Hour – Small local moves are usually charged by the hour. The rate that you pay is going to depend on how many movers are needed for the move and the number of and size of trucks needed to get the move done.
Flat Rate – Some moving companies offer flat rate moving services for smaller moves. For example, here at Big Boys Moving and Storage, we often have apartment moving specials where you pay one affordable flat rate fee to get your move done!
By Weight – Long distance and large moves are frequently charged by weight. The weight of your belongings and the distance of your move will influence the cost of your move.
By Room – Some moving companies will charge for your move based on the number of rooms that need moving.
Know What Type of Moving Quote You Are Getting
There are three types of moving quotes the non-binding estimate, the binding estimate, and the binding-not-to-exceed quote.
Non-Binding Estimate
A non-binding estimate is exactly what it sounds like, the movers are not bound to the estimate that they give to you. For example, a non-binding estimate that is given based on the weight of items to be moved may change if, on the day of your move, the weight of your items changes. In this case, you are charged for the actual weight of the items moved.
In short, a non-binding estimate gives you a rough idea of the cost of your move, but you have no guarantee that this is what you will pay for the final move.
Binding Estimate
A binding estimate is a fixed price estimate that your movers guarantee for the price of your move. This means that you will pay no more or less for your move than the price you have been quoted. For example, if your move is quoted for $3,000 based on the weight of your belongings, you will pay $3,000 even if you have fewer items to move on moving day. Of course, this also has the benefit of paying no more than what you were quoted if your belongings weigh more! You should know, however, that this doesn't mean that you can add additional items to your moving inventory, your quote is based on the items your mover is aware of. If you add any additional items, you must have the moving company approve to adding them to your inventory without additional cost or they may change your moving cost.
If your moving company provides you with a binding estimate and then attempts to change the amount you are charged for your move even though you have added no additional items to your belongings, you have the legal right to pursue them in court. A binding estimate is a legally binding agreement.
Binding Not-To-Exceed Estimate
A binding not-to-exceed estimate is similar to the above, however, in this circumstance, if your items weigh less than what was quoted, you will not have to pay the full amount quoted. So, if you were quoted for 5,000 lbs and your belongings only weighed 3,500 lbs on moving day, you would only have to pay for 3,500 lbs and not the full 5,000.
The binding not-to-exceed quote is the most popular moving quote type among movers who are making long-distance moves.
Know What Your Move Includes
Knowing what your move costs is important, but it's equally as important to know what the price you were quoted includes.
Moving.com advises that…
a long distance moving contract should include: the name and address of your mover, the tariff cost, miles traveled, minimum weight and estimated weight, any discounts applied, packing and unpacking service fees, storage charges, transportation charges, fuel surcharges, insurance surcharges, and accessorial services.
This is actually true for any move, you want to be certain of the EXACT services and fees that are included in your moving quote so that there are no surprises come moving day.
Get it in Writing
Always be sure to get your moving quote in writing! This will avoid any confusion or misunderstanding and it will also give you legal proof of your moving quote if it is required at a later time.
It's also important to get a written receipt for your move once it's completed. Be sure to hold onto that receipt because it can come in handy come tax time!
Only Sign Finalized Documents
If a moving company asks you to sign a document that has blank spaces and has not yet been fully filled out, DON'T! Doing this allows a dishonest company to take advantage of you and fill in whatever they like once you have signed. For example, signing off on a moving quote form that has not yet been filled in can result in unscrupulous movers charging you more than what you were verbally guaranteed to pay!
Most moving companies are not this dishonest, but it is also possible for mistakes to happen and for conversations to be forgotten, so getting everything in writing before signing off is just a good idea all around!
Tired of Searching For Moving Company Quotes?
If you live in or around Tampa, Florida and you're tired of searching for moving company quotes and are ready to hire a reputable and experienced moving company, Big Boys Moving and Storage can help! Just give us a call today at 813-936-2699 and let us know how we can help you to make your next move as seamless as possible!