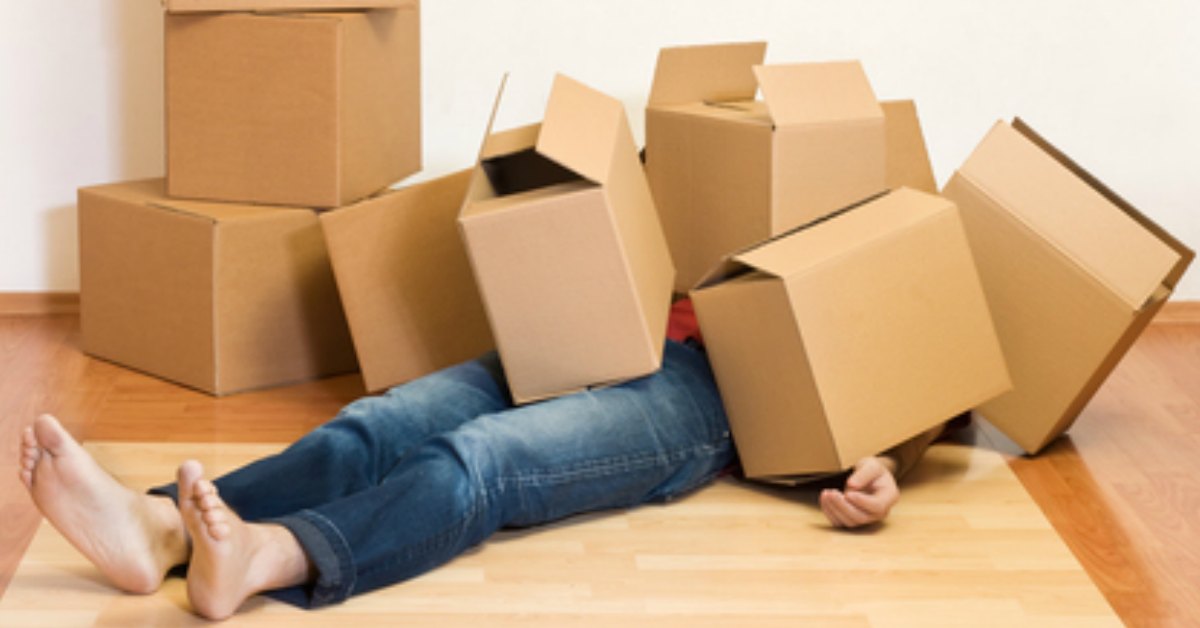 As Tampa's top moving company, here at Big Boys Moving and Storage we share a lot of moving day tips here on our blog. Why do we spend so much time telling you how to make your move easier? Because even though we are a moving company, we are also your average Tampa residents and Floridians who know the value of a dollar. We price our services to make them affordable because we are you and we know how painful it can be to part with money you have worked so hard to earn. We also help you to save money on your move with our moving day tips because we think that it's important for you to know that we are a company that you can trust to be honest no matter what type of service you purchase from our company.
Moving Day Tips From Tampa's Top Moving Company
1. Leave Your Moving Boxes in the Rooms They Are In
When you've finished packing your moving boxes before the day of your move, leave the boxes in the rooms that they are in. This will allow your Tampa movers to keep boxes for the same rooms together while they are loading and unloading them from the moving truck. This will also help with a more orderly unloading process because rooms can be packed in a specific order – for example, all of the downstairs rooms can be loaded into the moving truck first. This leaves your upper-level boxes at the front of the truck so that they can be unloaded and carried upstairs when everyone has a little more "juice". Then, for the second half of the move, all of the boxes unloaded will be on the first level of the house and require less stair climbing.
2. Make Use of Free Online Moving Kits
Online moving kits are a great way to organize every aspect of your move and make sense out of the chaos when moving day comes around. One of our favorite DIY kits is actually from someone's personal blog – you can find the Making Lemonade Blog free online moving planner here. This printable moving kit lets you print out everything you need to organize your moving day in one folder which is GREAT when the rush and confusion of moving day set in and you can't remember what you're doing! This kit comes with moving checklists, moving day to-do lists, contact lists, a calendar for moving pertinent dates, a section for home measurements, a utilities and services checklist, and a budget planner (among other things!) As one of the more comprehensive moving kits available, you can see why we love it!
3. Color Coding EVERYTHING
If you're one of those people who needs to plan every aspect of an event and make sure that it all goes to plan, in addition to the moving planner we mentioned above, you'll also want to make use of the simple to use color coding system mentioned on the same website we mentioned above.
We've talked about using colors to mark your moving boxes to make it easier to know which boxes go in what rooms, but this blog takes it one step further. In addition to using colored stickers to mark each moving box so that all of the boxes for one room stay together, you can also create a printed layout of your new home and use the same colored stickers to mark which boxes go in which room. For example, you may use pink neon stickers to mark all of the boxes that belong in the master bedroom. You would then put the same sticker on the master bedroom on the printed floorplan of your home – you can even put a sticker on the door of the room in the new house to make it easier!
If you are moving yourself, this map is a great way to let younger family members join in with moving smaller boxes into the right rooms of the house and if you are hiring a moving company, you can place the map in a common area of the new home to make it easier for them to move your boxes to the right room.
4. Let the Movers Do Your Packing For You
One of the most important moving day tips that we share often with clients is that if they don't know how to pack their boxes, it's best to invest in the packing services of a company that can. At Big Boys Moving and Storage we offer full service moving packages that include packing and while it does increase the price of your move, it can also save you more money than you can imagine if you don't know how to pack your items properly or if you don't have the time to pack and end up doing a shoddy job of it at the last minute.
Confused?
Imagine if everything that you own that could break, did break. Poor packing can (and believe us, we've seen it when clients pack their own boxes poorly) wind up costing you more money in damaged and destroyed property than simply paying to have your items professionally packed. Plus, it's important to keep the sentimental value of your property in mind when you pay to have a professional pack your boxes for you. How many memories would you lose if all of your valuables were to break?
Looking For More Moving Day Tips?
If you're looking for more moving day tips to help you to save time and money, take a look at our video series of moving tips of the day! Ready to hire us to get your move over and done with? Just pick up the phone and give us a call here at Big Boys Moving and Storage at 813-936-2699.