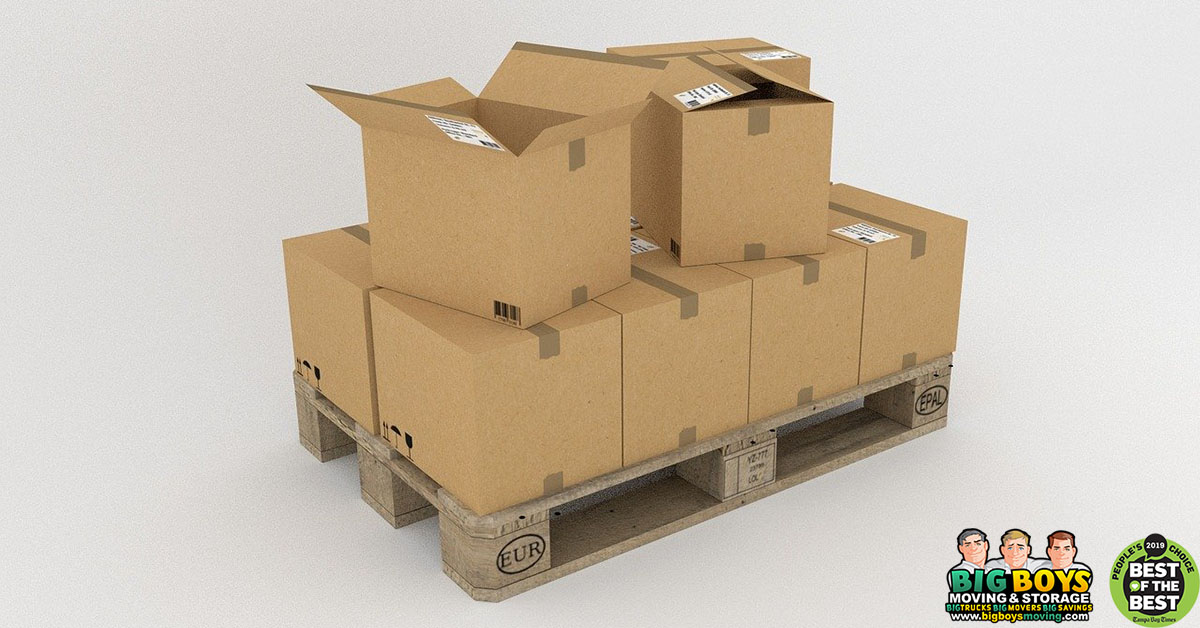 Moving truck companies aren't the ideal moving option for everyone. They offer a simplified moving option for moving, but sometimes the simplest solution has more drawbacks than benefits. Today we're taking a look at some of the pros and cons of moving truck companies.
Moving Truck Companies: Pros and Cons Of Renting Moving Trucks
Pro: Affordability
Using a moving truck rental company to hire a truck so that you can do your own move is a good way to save money because you pay for nothing more than the truck rental fee and gas money. This can be a great option for people with small moves or who have a very limited budget when it comes to their move. Unfortunately, though, with the price of rental fees and the cost of gasoline, the money that you save by using this moving option isn't quite as much as most people expect. In fact, for just a fraction of more money, you can have your whole move taken care of for you by a full service moving company like Big Boys Moving and Storage!
Con: No Moving Help
Hiring a moving truck only may help you to get your possessions from one home to another, but having just a moving truck means you have a lot more to do for yourself. You will have to pack your boxes, load them into the truck, drive the truck, unload the boxes, and then unpack. If you're in shape, have time on your hands, and don't mind getting a good work out (sometimes in the cold of winter or the heat of summer) then you have nothing to worry about, but if you'd rather leave the heavy lifting to someone else or just don't have the time to get it all done yourself, then you'd be better off choosing a full-service moving company to do the job for you.
Pros: Compatible With Small Moves
If you only have a few things to move or if you aren't moving a whole home, then renting a moving truck may be a good choice for you. For example, if you have more than would fit in an SUV but not enough to fill half a moving truck, then a rental moving van may work well. If you have a larger move, however, then a moving van rental is not going to help much in getting the job done. In fact, it will likely end up costing you more in the long run because you are going to have to make a lot of trips to get your full move completed. With multiple trips, the time they will take and the money that gas will cost…well, you're going to pay pretty close to what you would for a professional mover…but you'll also have to do all the hard work and heavy lifting! Plus, if you get injured while doing the heavy lifting then you're also going to have to consider the cost of healthcare, prescriptions, and time off work or even longterm disability!
Cons: Not Ideal For Larger Moves
While moving vans can be helpful in smaller moves, they tend not to be as helpful with larger projects for the reasons mentioned above. If you have a larger move upcoming, it's beneficial to look into a professional moving company because they can not only get the job done in fewer loads with you not having to lift a finger, but they are also experienced in moving and can ensure that your belongings get to where they're going safely!
Cons: No Insurance
When you rent a moving van for your move, you will likely be covered by auto insurance, but when it comes to moving, it's important that all of the items that you are moving are also covered by insurance. Since you will only be renting the truck from the moving company and not using a full-service option, you will wind up moving all of your items without proper insurance coverage. This means that if you get into an accident, if your items slide around during transit, if your moving van catches on fire…well, anything inside that truck is not going to be covered or it will be minimally covered. What does this mean for you? It means that you're going to lose the damaged items and you're going to get little to no compensation to cover the replacement of those items.
Fortunately, professional and experienced moving companies like Big Boys Moving and Storage in Tampa, always carry insurance coverage. This coverage means that if your items are damaged in any way during the move, you will have the option to replace them. Of course, with a professional moving company, you won't have to worry about having to replace your items anyway! At Big Boys, our moving crew all have plenty of first-hand experience with moving, but they also regularly undergo training workshops to be sure that they know how to move all of your items without putting them at risk of being damaged!
In Summary…
In short, there are limited benefits to hiring a moving company with a truck to help with your home move. There are a select few circumstances where renting a truck is quite beneficial, but for the average person, hiring an experienced moving company to get the job done is far more economical in terms of finances and the time and labor required on your part.
Looking For More Than Moving Truck Companies Offer?
If you're looking for more comprehensive moving assistance and you live in or around Tampa, Florida, give us a call here at Big Boys Moving and Storage. You can reach us at 813-936-2699 and once you call and let us know how we can help you, we'll get you set up with the moving services that you need for a seamless move!