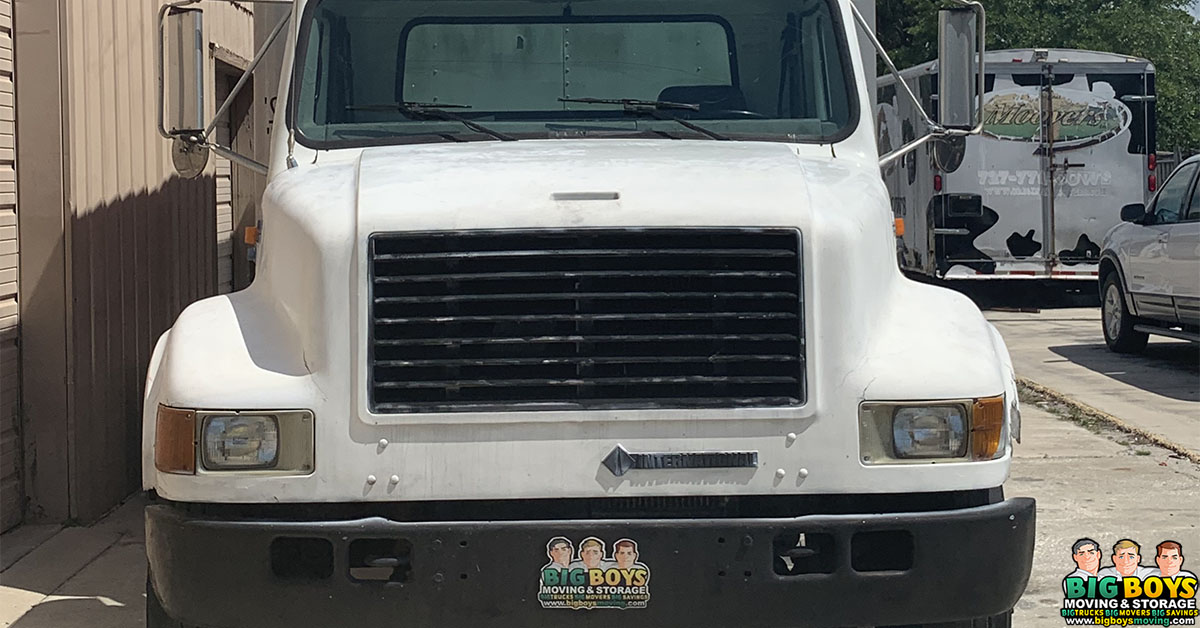 As the leading Naples Florida moving company, here at Big Boys Moving and Storage, we have a good deal of experience with moving families and individuals. While every move is different for everyone involved, the one constant that stays the same is the stress that is felt leading up to and completing a move. Today we want to share a few of our favorite stress reduction tips with you so that when you head into your next move, you can reduce the amount of stress that you feel so that your move will go much more smoothly.
Naples Florida Moving Company Shares Moving Stress Reduction Tips
Accept it
Perhaps one of the most important things you can remember when it comes to your move is that stress comes with the territory. There are things that you can do to reduce the amount of stress that you will feel, but some amount of stress is inevitable and the sooner you accept that the easier things will be. Fight against the stresses of moving and you'll only find that those stressors that you can't eliminate will snowball into something much bigger than they need to be.
Learn How to Delegate
When we find ourselves in times of disarray we often try to take control by trying to do every little job ourselves. Sure, this gives us a degree of control over the situation, but it also increases our stress level a million times over. While it can be tempting to take on every job yourself, learn how to delegate so that you can at least balance the number of tasks that you are taking on and reduce your stress level. It's not easy to let go of tasks when you're in such desperate need for control, but try sitting down and making a list. Note every job that you need to take care of and try dividing the list into three categories – jobs that you HAVE to do yourself, jobs that you can leave to others without worrying too much about them, and jobs that fall in the middle of the two categories. Next, divide this third category between yourself and others. This will allow you to prioritize the jobs that you have to do yourself and take on jobs from the middle column if you have the time and resources to do so. If you are feeling more committed, cut your list into two categories and leave the middle "indecisive" category out completely!
Hire Professional Movers
Hiring professional moves is one of the best things that you can do to reduce your moving stress. Ideally, you can hire a full-service mover who will be able to help you with packing, moving, and unpacking. Even if you can't afford to go for a complete full-service move, however, at least hire a moving company that can help you with the actual moving part of your move. This will avoid your having to load a rental van, unload the van, and do everything involved with moving that puts you at risk of injury and increased blood pressure.
While hiring a professional moving company is beneficial when it comes to lowering your stress level during a move, make sure that you fully vet the company that you are considering. Look for a professional and reputable moving company that is licensed, bonded, and insured and quickly skip over any companies that are not. Choosing a company that doesn't meet these basic requirements will leave you with more stress than if you had done the whole move yourself using a pickup truck!
Make Lists and Make Lists For Your Lists
We're only partly joking here. Making lists is the best way to keep your move organized and to reduce the amount of stress that you will go through as you make sure that everything is taken care of and ready for your move.
If you're a pen and paper type of person, write up your list and check off items as you take care of them – just be sure to keep your list in a safe place so that you don't lose it!
If you're not big on pen and paper, there are a number of smartphone apps that will help you to create lists for your move or you can use a moving specific app that comes complete with lists of "to do" items that are generic to every move.
Don't Skip on the Zzz's
When we're feeling stressed it can be easy to think that the more time we have to take care of the things that are stressing us, the better we will feel. This isn't always true. Yes, a little more time will allow you to take care of items on your "to-do" list, but if you are sacrificing sleep to get those items done, you are not going to feel better at all!
Sleep is necessary to remain healthy and to give your body the chance it needs to carry out "repairs" while you are resting. Skipping out on this time means that you will be facing your move with tired muscles and a body that hasn't been "recharged" for the coming day of work. Skipping out on sleep also means that you're going to be tired and cranky which causes you to have a lower tolerance for mistakes and a decreased tolerance for anything unexpected which spells out disaster.
Looking For a Reputable Naples Florida Moving Company?
If you're looking for a reputable Naples Florida moving company to help you with your upcoming move, give us a call here at Big Boys Moving and Storage. Voted the top moving company in the Tampa Bay region, Big Boys has been serving the moving needs of Floridians since 2005 and we'd be honored to serve you too. Just pick up the phone and give us a call today at 813-936-2699 and let us know how we can help you!