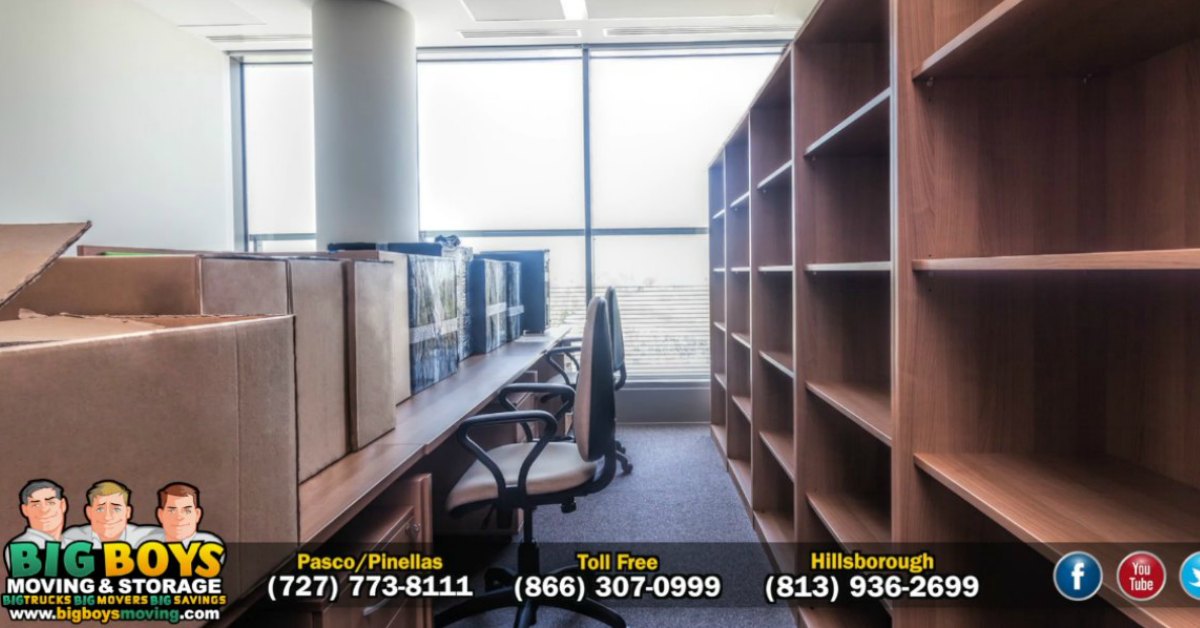 Are you looking for professional office movers Tampa FL trusts? Then you have found us! For 8 years, Big Boys Moving and Storage have been named as Tampa's best moving company! So, if you're in need of someone to help you move your office from one location to another, just drop us a line!
Why Are Big Boys Moving the Best Office Movers Tampa FL Has to Offer?
Here at Big Boys Moving we check all the boxes for great office moving services!
Our prices are affordable
Our service is high quality
All of our movers are polite, professional, and efficient
We have been moving individuals and businesses for over 30-years
We can pack up your office as well as move it for you!
We own our own secured storage facility allowing us to store any of your equipment needed
We know that commercial moves take a little extra finesse and every one of our moving staff have what it takes to provide that for you. Not only are they skilled with commercial moves, but they are skilled in moving office furniture and equipment safely.
Can You Trust Big Boys Movers for your Office Move?
Of course, but if you don't believe us you can look at our customer's testimonials to our services!
One of our office move clients M. Goodrich says: "Big Boy's Moving moved our entire office, and they smiled and laughed through carrying heavy furniture up a long, steep flight of stairs. We couldn't be happier with our experience, they were dependable and efficient, they made our lives so much easier. Highly recommend."
How Can You Book Big Boys Moving For Your Move?
If you're ready to get started on your corporate move, then give us a call! You can find us at 727-773-8111
or 813-936-2699 and our moving coordinator, Amanda, will be happy to get you started. All you need to do is let her know what kind of services you need from us – Do you want us to pack and move you? Do you just want us to move you? Do you want us to move you to our storage facility until you have a new facility ready? Whatever you need, we'll be glad to set things in motion to make your company move as smooth as possible.
Have questions about what type of service you might need? If you're not sure what type of moving service is best for your needs, Amanda can help with that too! Just pick up the phone.