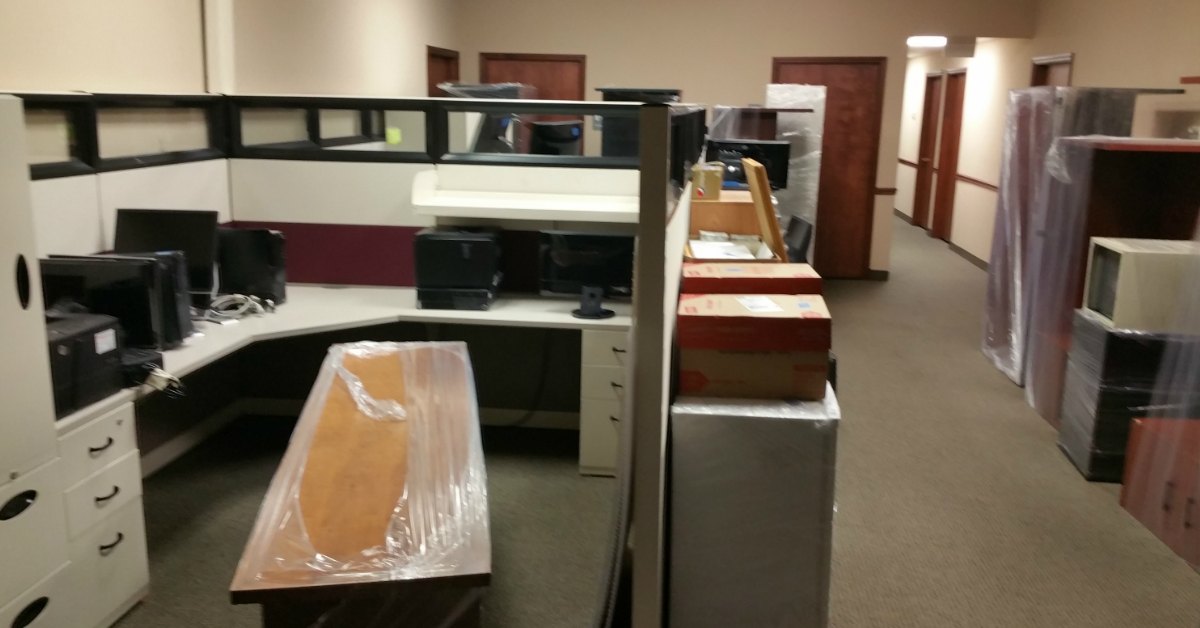 Palm Harbor movers aren't difficult to find, in fact, they're a dime a dozen, but not all moving companies are created equal. In fact, many of the "moving companies" competing for your business aren't even moving companies at all! Do you trust an amateur DIY moving company to relocate your business? Do you trust a college kid to move your business assets and equipment holding confidential information? You shouldn't.
What to Ask Palm Harbor Movers Before Your Palm Harbor Business Move
When choosing a moving company for your residential move, you want a company that can provide an affordable quote, a company that's reliable, a company that has experience, a company that is licensed bonded and insured, and a company who has the equipment to get the job done. Of course, you want all of these things in a moving company hired to move your business as well, but you need something more as well so you need to ask questions.
What You Need to Ask Your Palm Harbor Movers Before Your Corporate Move
So, what is it you should be asking your business movers before hiring them for your corporate move?
Do you have experience in corporate moves?
You should always hire a moving company that has experience with moving businesses. This will allow you to review prior moves that the company has completed and follow up on references to review exactly how they do business and whether prior clients were satisfied.
How long have you been performing corporate moves?
When screening your corporate movers' experience isn't always a sign of a great moving company but it is a pretty good way to check on references and previous jobs performed by the company. Likewise, a company that is just starting out in corporate moving isn't necessarily a bad choice for your move, but it can make vetting them a little more difficult.
Are your employees fully trained and experienced with corporate moves?
It's one thing for a company to have experience in corporate moves, but do the employees of that company also have experience with corporate moves? Employees that have experience with corporate moves know what it takes to perform a large scale move, they understand the importance of planning before a corporate move, and they know that there are certain protocols that must be followed to safely move a company's assets.
Does your company have the equipment necessary to perform a corporate move?
Where most residential moves require moving boxes, using dollies to transport items, and lifting and carrying heavier items. Corporate moves require this type of labor too, but there is much more that goes into these moves too. Corporate moving companies should have experience in planning an office to office move, they should have the equipment necessary to move large and sensitive equipment, they should have trucks large enough to move your office efficiently, and they should have plenty of protective supplies to keep your office assets safe during transit.
Does your company perform background checks on employees before hiring?
This may seem like an odd thing to ask but it's actually pretty important when it comes to moving your business assets. No matter what your business is, you carry confidential information that should remain confidential during your move. Of course, you should always carry confidential documents to your new location yourself, but sometimes records are kept on computer systems that have to be moved professionally. Hiring Palm Harbor movers who perform background checks on their employees prior to hiring them helps to ensure that you can trust the individuals who are handling your business assets even when they contain confidential information.
Do you have experience in corporate moves within my industry?
Depending on your business, your company may have equipment that can be difficult to move or it may require specialist knowledge to move it. If this is the case, find out if the Palm Harbor movers you are screening have experience with moving companies within your industry? Again, not having experience in your industry isn't a reason to avoid hiring a company, but it can put your mind at ease when hiring them.
If a company meets all of your necessary criteria but they don't have experience in moving businesses within your niche, it's a good idea to spend some time with your movers explaining everything that they need to know. They should be willing to listen to how to safely move your equipment and be willing to take the time and make the accommodations needed to ensure that your company assets are moved in one piece.
Ready to Hire Palm Harbor Movers with a Solid Reputation for Corporate Moves?
If you are tired of looking for the perfect Palm Harbor corporate moving service it's your lucky day. Big Boys Moving and Storage has been named as the top corporate moving service in the area and for good reason. We have served Florida residents moving needs for thirteen years and for much of that time we have been the go-to moving company for businesses too! If you'd like to experience our top quality corporate moving services first hand or just talk to us to get a feel as to whether we're the right company for your Palm Harbor business move, just give us a call at 813-936-2699!