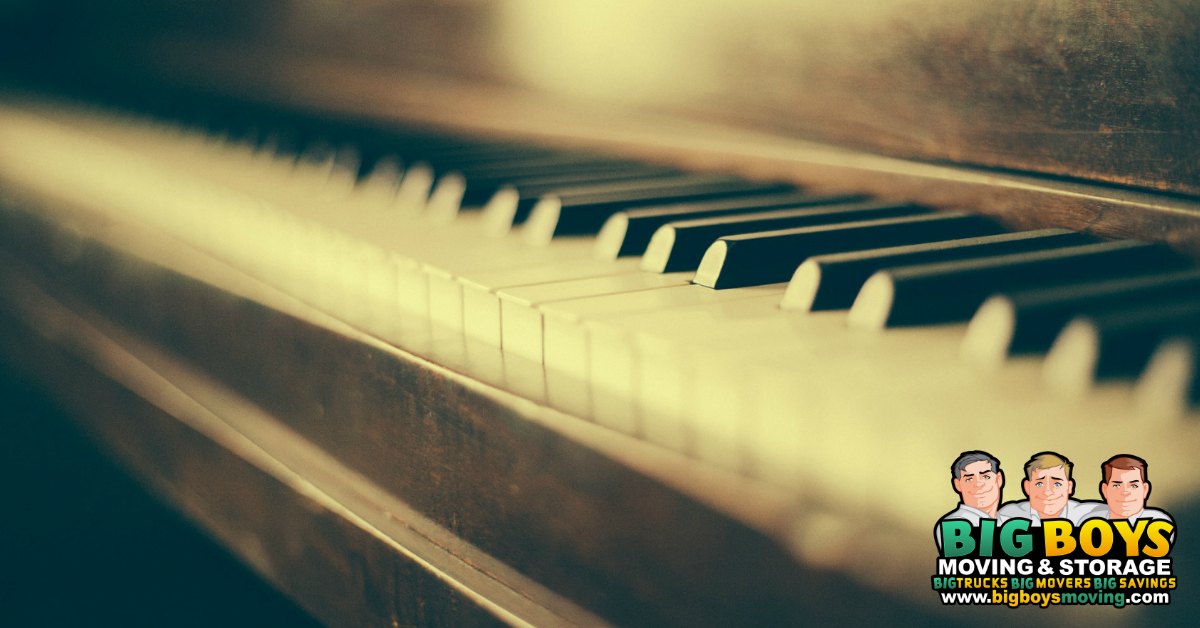 Finding movers who are experienced piano movers at the same time can be difficult. You want a moving company who is experienced in traditional moving chores, but you also need someone who can carefully handle a delicate musical instrument. If you have a grand piano and need help moving, Big Boys Moving and Storage can help!
The Benefits of Hiring Experienced Piano Movers
It is entirely possible (and it happens more than you would think) to hire a traditional moving company to move your belongings for you. If you have a grand piano, though, there are many benefits to hiring experienced piano movers to help you move rather than hiring any old moving company.
Equipment
Hiring an experienced piano moving company will ensure that your movers have the equipment needed to move your grand piano safely. Hiring movers with the right equipment on hand will eliminate the possibility of damage occurring to your piano and will make sure that your piano can be moved in the first place! Many moving companies are unprepared and inexperienced in moving pianos and because of this, they may flat out refuse to move your piano! Here at Big Boys, we have the right equipment to safely move your grand piano as well provide your traditional moving needs.
Experience
When it comes to moving delicate items like grand pianos, there is nothing more reassuring than a moving company who has experience. If you hire a company that does not have experience moving pianos, however, there is plenty of potential for things to go wrong. It could be that they are unable to lift and maneuver your piano or it could be that they don't have a vehicle large enough to move the piano for you! Here at Big Boys, we have been moving Florida families since 2005 and we have the experience you can rely on to move your grand piano safely.
Understanding
If you are a music lover and musician, then you know that musical instruments must be handled with care. Here at Big Boys, we understand that instruments must be handled as fragile items and that one jostle or bump can impact how that instrument plays for the rest of its life. That understanding allows us to know exactly what it takes to safely move your piano.
Call Big Boys Piano Movers
If you live in the Tampa area and need help moving and have a piano that you want to be handled with care, call Big Boys Moving and Storage. We promise to handle your piano with the care and attention that it deserves! You can reach us today at 727-773-8111 or 813-936-2699.