Pickup and Delivery Service You Can Count On!
Are you looking for Pickup and Delivery Service? If so, Big Boys Moving and Storage are here for you!
Big Boys Moving and Storage has over a decade of experience in providing professional moving services and over the past 10-years, we have even been named as Tampa's best moving company every year!
FREE MOVING QUOTES
Pickup and Delivery Service Can Count On!
Who exactly are you supposed to call for a Pickup and Delivery Service can rely on to get those heavy pickup and delivery service items moved to or from your home or office building? You know the situation – you pick something up in the store only to find out that it won't fit in your car or you snap up a good deal on eBay that's local pickup only and you don't notice that you can't have it delivered or shipped until after you've committed! Well, Big Boys Moving and Storage can help you to remedy that problem. As a professional moving company, we have the proper tools and knowledge to move those heavy pickup and delivery service items for you – in fact, if it's under 500lbs, we can help you to get it from point A to point B without as much as a second thought!
WHO ARE BIG BOYS MOVING COMPANY?
Big Boys Moving and Storage is a family-owned and operated business with the resources of a large corporation. What does that mean for you? It means that while our moving staff and facility are equipped to handle all sizes of relocation packages and heavy item pickups, we still believe in the importance of personability, manners, and responsibility.
Our professional moving staff have experience in moving anything from delicate antiques to heavy office equipment so whether you've bought a 200-year-old antique chair or a 400lb. gym machine, we've got you covered! We are the Pickup and Delivery Service that Tampa calls on when they need assistance moving oversized items with care when they can't manage the job themselves. Why are we the movers that Tampa trusts? Because we've been an active part of the community for over a decade, we have the experience and recommendations you would expect from a reputable company, and we know the Sunshine state like the back of our hand!
Whatever pickup and delivery service you need from Big Boys Moving and Storage, you can be confident in the fact that our movers are well trained in safety protocols and that our state of the art moving trucks are always properly equipped to move your latest investment safely and smoothly!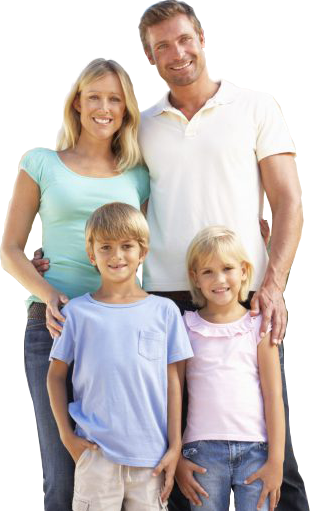 BIG BOYS Pickup and Delivery Service OFFERS THE FOLLOWING SERVICES
Local and long distance moving services for your commercial equipment
Professionally trained, polite and friendly moving staff
Climate controlled or non-climate controlled storage unit availability for commercial equipment storage needs
Quilt-padding your fragile commercial equipment before loading and moving it for you
Assembly and disassembly of commercial equipment as necessary
Unloading and unpacking of commercial equipment at your new commercial location
Budget-friendly commercial moving prices
A rewards system to help you to save more when you move!
We are the Pickup and Delivery Service that Florida residents call on when they need something moving ASAP and that something just won't fit in their own vehicle no matter which way they turn it! Whatever pickup and delivery service items you have that need transporting, we will always make sure that your new purchase gets to where it's going safely and in one piece!
WHY BIG BOYS Pickup and Delivery Service IS THE MOVING COMPANY TO CALL
It may seem like an odd service for a moving company to provide – pickup and delivery service – but it actually makes complete sense! Who would you rather have helping you with your pickup and delivery service than a professional moving company that is licensed, insured, and bonded, who has the equipment to move your items safely, and who has the moving staff to quickly move your new purchase from one point to another without straining, spraining, and complaining!
WHY BIG BOYS Pickup and Delivery Service DO WHAT WE DO
We have been a staple in the Tampa community for a LONG TIME and over that period we have helped families move into their first homes, students move into their first apartments, and small businesses into their first office buildings. During that time, we started to hear from our clients that they really needed to be able to "rent out" movers for quick pickup and delivery service of items they have purchased or want to purchase but aren't able to because they just can't get those items home.
After listening to our clients, we decided that pickup and delivery service was something that Big Boys Moving and Storage was perfect for! We already had the equipment, the trained employees, and it was something that our clients really needed – we were in! Since then, we have been fetching, carrying, picking up, and delivering purchases of anything and everything under 500lbs! Okay, perhaps not everything…but everything we are permitted to carry!
Our clients know that we take the utmost care with every pickup and delivery service that we undertake not just because we love what we do, but because we have helped to build this community and we like being able to provide a service that our neighbors have requested!
If you live in or around Tampa and have pickup or delivery services you need taking care of, remember that we are the Pickup and Delivery Service that Tampa trusts for a reason! We get the job done and we get it done well and we'd love to get the job done well for you too! Give us a call today at 727-773-8111 or 813-936-2699 to find out more about our services. If you're not near a phone, don't worry, you can also request a free quote online via the form below!