Single Item Movers TAMPA FL
Looking for single item movers Tampa? Then look no further because
Big Boys Moving and Storage have got you covered!
Big Boys Moving and Storage isn't your average moving company in Tampa, we have been voted best moving company Tampa 10-yrs running! Why does Tampa love us so much? Allow us a brief moment to brag about our services and you'll see for yourself what makes us so popular!
FREE MOVING QUOTES
Single Item Movers TAMPA TRUSTS
Here at Big Boys Moving and Storage, we pride ourselves on being able to provide moving services that everyone can rely on and we know that means offering services in addition to full moving packages. Sometimes you need less than a full moving truck…in fact, sometimes you just need single item movers Tampa can call on to move that one oversized item and when that happens, we've got you covered!
Whether you have the rest of your move covered and just need help moving the refrigerator or whether you've just purchased a new sofa and need help getting it to your new place, Big Boys Moving and Storage are here to help! Just pick up the phone and give us a call and let us know what you need to be moved and we'll arrange for our professional movers to take care of it for you!
WHO ARE BIG BOYS MOVING COMPANY?
Big Boys Moving and Storage is a family-owned business and as a family owned business, we know that things don't always fit a specific mold. That's why we offer a full range of moving services from full home moves to serving as single item movers Tampa can call on for pickup or drop off, we can take care of all of your moving needs. We can provide you with everything you want from an accommodating small family owned business with the experience and expertise of a national corporation. You get the best of both worlds – polite, family oriented staff with the knowledge as well as the know how to make your move go smoothly.
We only ever hire professional movers who can be trusted to handle your move (no matter how big or small) with care. We also ensure that each and every one of our moving crew is dedicated the standards of service that we demand which means that they hold the same values of politeness and integrity that we built our company on. We take your comfort with the moving process as seriously as we take the safety of your move.
Our trucks are state of the art, our movers are trained in safety protocols, and we know this state like the back of our hand!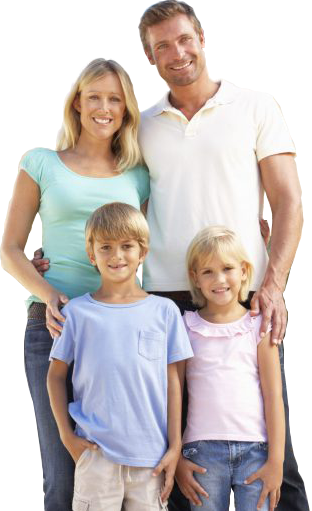 BIG BOYS Single Item Movers TAMPA OFFERS THE FOLLOWING SERVICES
Local and long distance moving services whether you are coming into or leaving the area
Expertly trained, polite and friendly moving staff
Storage unit availability (climate controlled or non-climate controlled) for those oddly timed moves or longterm storage needs
Quilt-padding your larger furniture items before loading and moving them for you
Packing moving boxes for you when you just don't have the time
Unpacking moving boxes when you're in your new place
Budget-friendly moving prices
A rewards system for our clients to help you to save more when you move!
We will dismantle and reassemble larger furniture pieces for you making moving easier and safer.
In addition to all of this, we also serve as single item movers Tampa can trust with moving just about anything! If it's under 500lbs. we can help you to get it from point A to point B, all you have to do is let us know when and where and we'll do all of the heavy lifting!
WHY BIG BOYS Single Item Movers IS THE MOVING COMPANY TAMPA LOVES BEST
Every moving company Tampa has to offer includes the basic moving of boxes via truck from your current home to your new home. Here at Big Boys, however, we offer much more than that, we offer you the full service moving experience. What does that include?
WHY BIG BOYS Single Item Movers TAMPA DO WHAT WE DO
Here at Big Boys Moving and Storage, we know that moving is one of the most stressful events in your life. It just so happens to be something that we rather enjoy doing and so we make it our job to take as much stress off you as possible. We get to do what we love in a city that we love while making your life easier…does it get any better than that?
We don't think so.
So, if you live in Tampa or are considering moving into the area, give us a call at
727-773-8111 or 813-936-2699. We are the best moving company Tampa has to offer and if you give us a call today we will get you set up with a fast free moving quote! If you're not near a phone, don't worry, you can also request a free quote online via the form below!