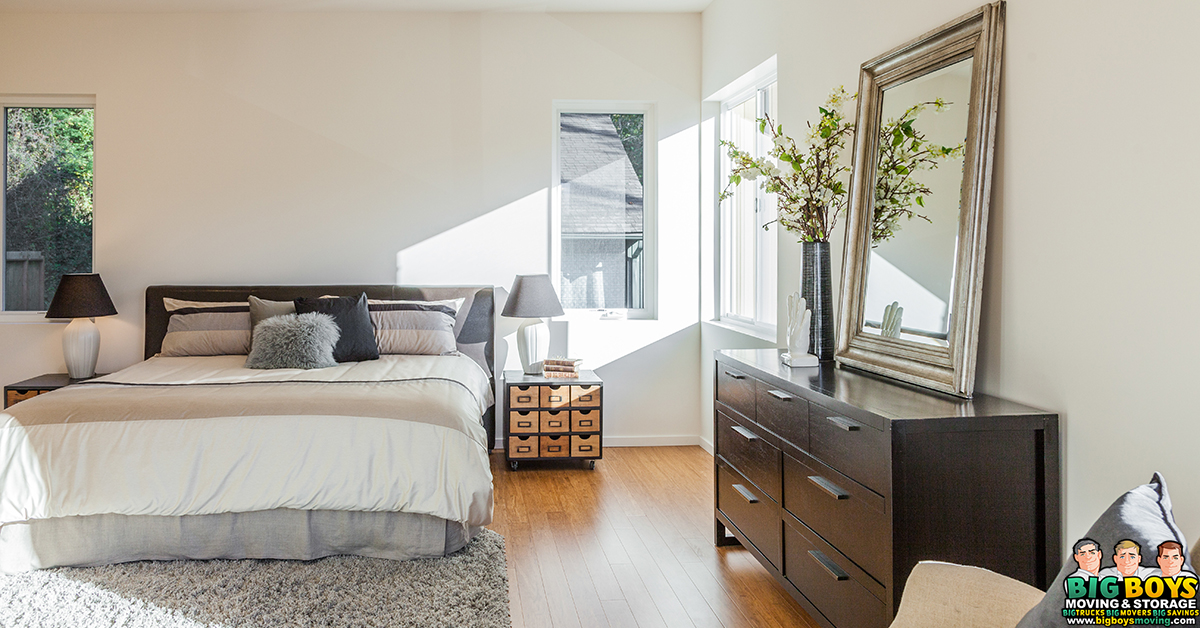 Specialty moving services can be hard to come by. Either you don't know exactly what to search for or you can only find moving companies who offer the full service moving packages that cost far more than your budget allows. Fortunately, if you're in the Tampa Bay area, Big Boys Moving of Tampa Bay offers a full range of specialty moving services including the five listed below!
5 Specialty Moving Services Offered by Big Boys Moving
1.Rental Truck Loading & Unloading
Most moving companies out there offer you the opportunity for a full service move where they (in the very least) load your packed boxes in their trucks, move those boxes to your new home, and unpack the truck leaving the boxes in your new home for you to unpack. If you have a limited budget, however, you may need to cut a few expenses and want to rent a truck to move your own boxes or if you are moving from the other side of the country, you may be driving your own truck and just need help unloading moving boxes when you get to your new home. Whatever the reason, if you only need help with loading or unloading or loading AND unloading your moving truck, Big Boys Moving can help. At Big Boys Storage we know that sometimes moves aren't as simple as some moving companies make them out to be which is why we offer rental truck loading and unloading as one of our specialty moving services without the requirement of you using one of our moving vehicles!
2. Furniture Moving & Assembly
Did you know that you can hire someone to help with just furniture moving and assembly? Have you sold your executive desk and need help dismantling it, moving it to the buyers home, and assembling it again? We can help! Or have you bought a new treadmill for your home gym and need help moving gym equipment to your home and putting it together? We can help with that too! Whatever the reason and whatever the piece of furniture you need to be moved and assembled, we have professional moving trucks that are perfect for the job and professional moving staff on hand to help!
3. Receiving for Interior Designers
Whether you are a new interior design company that is just starting out and has limited storage space or whether you just don't work "normal business hours", having someone to receive deliveries for your business can be beneficial. It's important that you invest in someone who is physically capable of receiving larger deliveries as well as someone who you can trust in handling your merchandise. At Big Boys Moving in Tampa Bay, we are a licensed, bonded, and insured moving company that has been voted as the best movers in Tampa Bay for ten years straight so you can always trust our receiving for interior designers specialty moving services to get the job done professionally.
4. Home Staging & Storage
Are you a builder, rental agency, or realtor who needs a little help with home staging and storage services? That's another of our specialty moving services in Tampa Bay! Whether you need your home staging inventory stored temporarily or whether you need help with the staging process itself, we can help. Our professional moving trucks are fully equipped to move furniture and appliances of all shapes and sizes and our temperature controlled storage units are security monitored around the clock for your security!
You never have to worry about leaving your home staging and storage in the hands of our experienced, professional movers! We have been the top Tampa Bay moving company for over a decade and have even recommended local residents to homes that we have helped to stage!
5. Store Pickup & Delivery
Have you ordered something before checking whether it will actually fit in your car and now you're stuck trying to figure out a way to do store pickup and delivery? Or perhaps there is something you really want to order, but you're not sure how you're going to pick it up and get it to your house? In both of these circumstances Big Boys Moving and Storage store pickup and delivery specialty moving services can help. All you have to do is give us a call! We will arrange for our experienced movers to pickup your item from the store and get it delivered to you so that you don't have to rent a truck yourself and you don't get stuck with any heavy lifting either! Plus, you can have confidence in our moving services because we are licensed, bonded, and insured and we have been voted the top Tampa moving company for ten years running!
Need Help with Specialty Moving Services in Tampa Bay?
If you need help with your specialty moving services in Tampa Bay, give Big Boys Moving and Storage a call at 813-936-2699 or fill in our online moving quote request form to find out more about how we can help you! Even if you're not looking for specialty moving services in Tampa Bay and you're looking for traditional packing or moving or packing and moving services, we can help you there too! We always have great specials running that will help you to save money on your move no matter the size, just call us and ask about our current coupons and savings and we'll let you know how much we can save you on your upcoming move!