STORAGE UNIT TAMPA, FL
A storage unit can fill in the gaps between moves, store excess inventory, help with a recent downsize, or just give you somewhere to store those things your significant other wants you to get rid of! Whatever your use, a storage is more than just a glorified closet, it's a secure storage space where you can be sure that your investments are safe year round.
FREE MOVING QUOTES
THE BIG BOYS STORAGE UNIT DIFFERENCE
Here at Big Boys Moving and Storage, we aren't just the moving company that was voted best moving company Tampa 10-yrs in a row! We have also been recognized for our excellent residential moving company Tampa services and are known as the best office movers Tampa has to offer. Why are we so highly recommended? It could be the fact that we can be hired for packing moving boxes, but it could also be that we are a convenient one-stop shop that considers your every moving eventuality and covers all your bases.
One of the most important aspects of our service that sets us apart from other Tampa moving companies is our storage availability. Our corporate partnered storage units provide you with five-star service that you won't find anywhere else!
WHY TURN TO BIG BOYS FOR YOUR STORAGE IN TAMPA?
If our state of the art climate controlled storage units in Tampa weren't enough to convince you how much we care about our clients, perhaps one of our previous clients can!
Ryan and his family hired Big Boys for his family move that required a storage period in between moving out and moving in. We set Ryan up with exactly what he asked for, but when this turned out to be a bad choice, we didn't hesitate to do the right thing and get his storage unit moved! Yes, we wound up moving the family's items more than once, but if you're not happy, neither are we!
Here's what Ryan had to say:
Our now family of three moved 3 times in the past year and couldn't be happier with choosing Big Boy for our move. When I moved the first time we went into a non climate controlled space even after then recommending me not to. Once I realized what a mistake it was, they moved me again the following day to their personal climate controlled storage area until our final destination.  For furniture/boxes that were moved 3 times, everything came back in the order they picked it up. The price was exactly what they quoted me, customer service was above and beyond, and I would recommend them to everyone looking to move.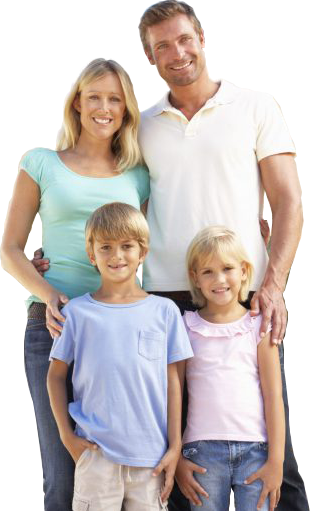 BIG BOYS MOVING STORAGE UNIT OFFERS THE FOLLOWING SERVICES
Climate controlled storage space
Fire alarms for every unit
Security from a state-of-the-art security system
24-hour central security monitoring
Private and sanitized storage rooms
Cataloguing and inventory of units for a referencable list of items
PLUS As a moving company, we can do all the manual labor for you and pack up and move your items straight to your storage. You read that right, you can put your property into a climate or non-climate controlled storage unit without ever having to lift a finger and that means no stiffness, no backache, and no aching body for the next week!
CHOOSING A STORAGE UNIT IN TAMPA
Here at Big Boys Moving and Storage, we almost always recommend that our clients invest in a climate controlled storage unit. In some circumstances, however, a non-climate controlled unit can do just as well. For example, if you are a gardener looking for somewhere to stash your tools, a climate-controlled unit will serve little purpose other than to increase your storage unit rent. Unlike some unscrupulous companies that would push you to secure a climate controlled unit anyway, we at Big Boys don't believe in taking advantage of the people who keep us in business! That's why we offer climate controlled and non-climate controlled storage units. Your happiness is our happiness and we won't ever guilt-trip you into investing in something that you don't need. So when it comes to choosing a storage unit in Tampa, you really can't go wrong with Big Boys!
SET UP YOUR STORAGE UNIT WITH BIG BOYS MOVING TODAY!
Whether you are looking for a local Tampa storage company for one month or twelve, we can get you taken care of in no time at all! Just complete our short form below or call Big Boys now 727-773-8111 or 813-936-2699!