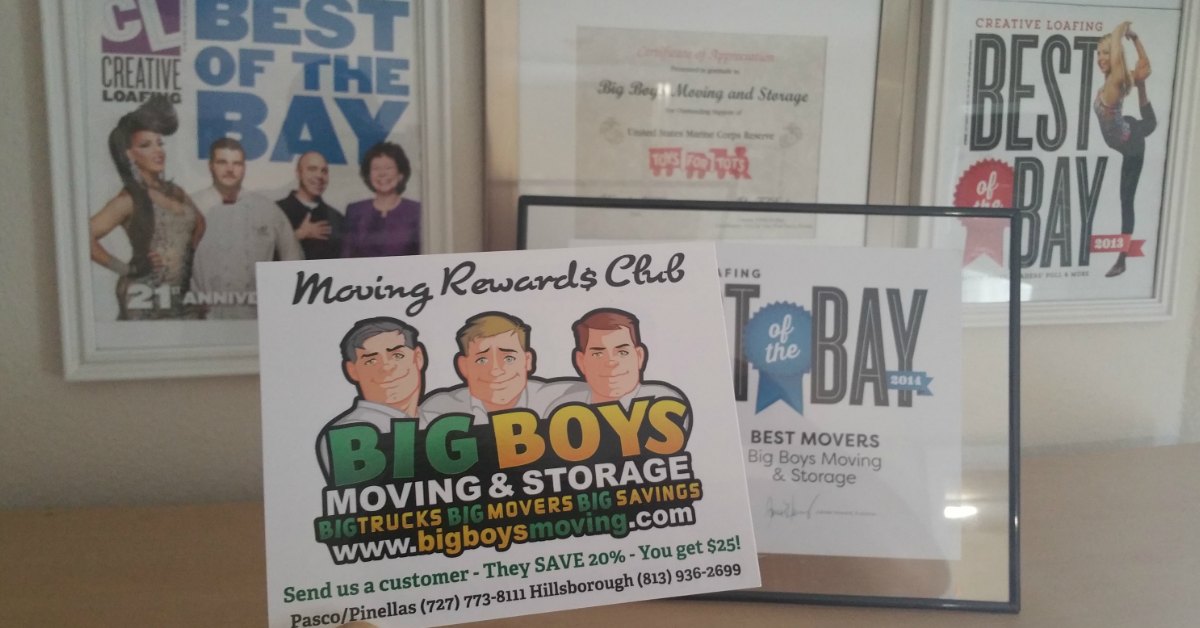 Are you considering hiring student movers Tampa has to offer? Before you do, let us give you a few of the reasons why we always recommend hiring a professional moving company instead!
Why Student Movers Tampa  Offers Aren't Always the Best Choice
Thinking about hiring student movers? Before you do we'd advise that you think twice. Why?
Professional Movers Are Trained
Many amateur movers, student movers included, look at moving as a basic and simple task. Wrap items, pack them in boxes, and load the boxes into a truck, right? Actually, there is a lot more to moving than wrapping, packing, and moving. There is a strategy to wrapping belongings and packing boxes safely to prevent damage to your belongings during the move. It also makes a big difference in where boxes are packed in the moving truck and in relation to each other. Professional movers have the training it takes to make your move go smoothly.
Professional Moving Companies Are Insured!
Hiring student movers may seem like a good idea to save a few bucks on your move, but the fact is that student movers are not insured! What does that mean? It means that in the long run, saving a few bucks on hiring could cost you a LOT more money. Would you trust your priceless collectibles and sentimental items to a group of college kids who aren't covered to repair or replace items in the event of an accident?
Professional Movers Have the Right Equipment
It doesn't matter what you are moving, it's important that the movers you use have the right equipment. You don't have to have an awkward furniture piece like a piano to need movers with the right equipment either. Larger furniture pieces, delicate collectibles…all of it requires specific materials to move safely. Here at Big Boys, we have top of the line professional moving trucks, sturdy moving boxes, professional packing materials, dollies…you name it, we've got it!
When You Hire Professional Movers You Can Rest Easy
You may be able to save a few bucks when you hire student movers Tampa has to offer, but if you're looking for peace of mind, you need to invest in a professional moving company. If you live in the Tampa area and are looking for the help of a professional moving company give us a call! Reach out to us at 813-936-2699 and let us arrange your move for you!