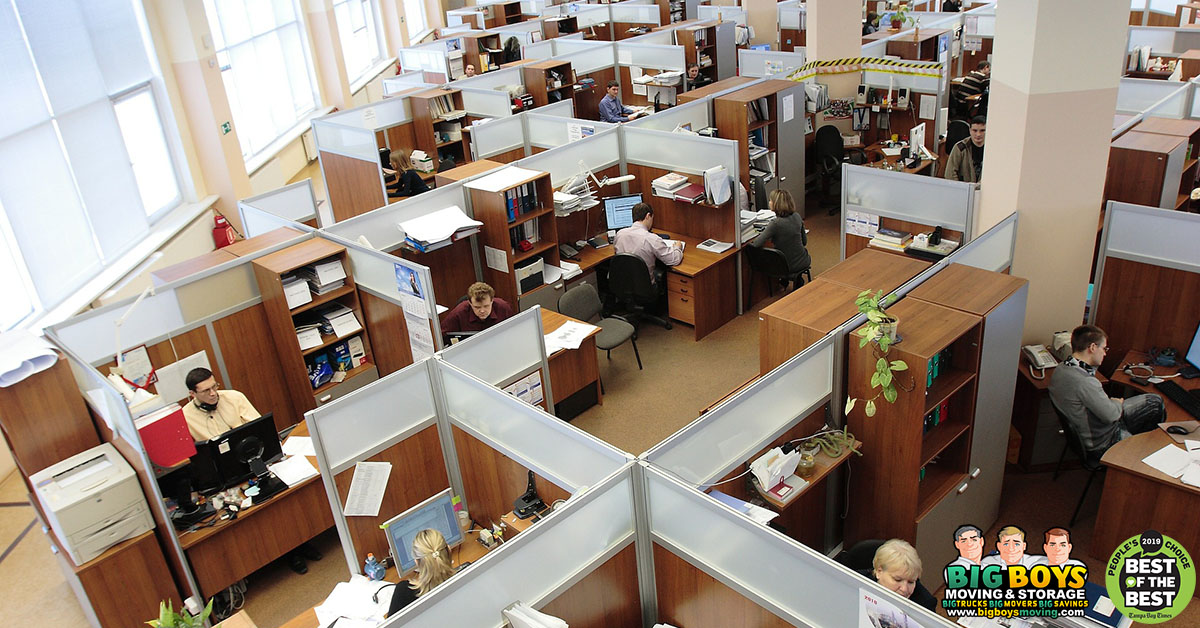 When it comes to Tampa business relocation, it's important to hire a professional and experienced company to help to move your business. It's also important, however, to take necessary steps on your part to make sure that your move goes smoothly. Today we want to share a few tips to help you to make your move go to plan.
Tampa Business Relocation: Company Moving Tips From the Pros
Research Your Moving Company Options
One of the most important things to do when you are facing an office move is to thoroughly research the moving companies that are available to you. There are plenty of companies to choose from but don't forget that you are trusting this company with your livelihood so it's crucial that you do plenty of research!
What are you looking for? You want a company that has a history of successful service to its clients and a great reputation in the community. One of the best places to begin your search is to ask around in the community including your business associates. Pay attention to what others are saying. While online reviews can be helpful, they are generally biased because people are much more likely to review products and services when they have a negative experience.
Create a Moving Plan
As a company, it's important to make sure that your corporate assets get from point A to point B without being damaged or disrupted. You can do this by creating a moving plan. Start creating your moving plan early so that you can make the necessary arrangements to get your company moved with as little disruption as possible.
Your moving plan should involve a timeline – when do you need everything packed up? What is your designated moving date? How long will the move take? What time is best for you to move? Do you need to move on the weekend or after hours? Does the company you are looking to hire offer moving during these hours?
Your plan should also involve a blueprint. Take a blueprint of the office building you are in at the moment and use it to create a plan for the new space that you are moving into. With a clearly designed blueprint for your new office space, your move will go a lot more smoothly and your movers will be able to coordinate your move a lot more efficiently.
Designate a Moving Manager
Whether you are a small or large company it's best to appoint a moving manager to coordinate your move with the moving company that you decide on. This makes coordinating moving efforts easier for everyone involved rather than having calls ricochet from one individual to another.
A moving manager should be a responsible individual who is familiar with your needs as well as what your moving process will entail. They will serve as the main point of contact for your moving company and will work with the moving company point of contact on making sure that every step of your move goes to plan.
Have Each Employee Clean Out and Pack Their Desk
Every employee brings personal items to work and likes to create a personalized cubby where they can work comfortably. As early as possible in the move process, have each employee clean out their desk and take home any personal items. This will ensure that no personal items get lost or damaged during the move.
You should also have employees file any necessary paperwork or files in a central location so that they don't get lost or mixed up during the move. The more organized you can be before your move, the better.
Label, Label, Label
It's crucial to label everything you can for your upcoming move. Label boxes, files, equipment, and cables. Label everything using a color-coding system and a clearly written organization system. This will also help to make sure that everything gets placed where it should in the new office and it will help to keep computer systems and other tech organized too.
Implement Organization Hacks
Organization hacks are not just for residential moves, they can be exceptionally beneficial for corporate moves too. There are plenty of organization hacks available online and we've shared more than a few of them on our blog before too. Some of our favorite corporate relocation moving hacks include:
Use cable ties to bundle together electronic wires for each electronic item in your office space. Then tape those bundles to the item to ensure that they stay together.
Take photographs of the wiring for each electronic item aswell and put those photos in an envelope and tape it to the item. This will make setup easier too.
Clear out any unneeded items like broken or worn furniture. Trash what's broken and hold an office sale for items that are worn or that you no longer need. This helps to clear out the amount of stuff you have to move from one office to another.
Measure Your New Space!
Before you move into your new space and before you create a blueprint of your new office setup, take accurate measurements of the old office and your new office. You can't create an accurate blueprint without measurements and trying to do that can result in disaster come moving day!
Looking to Hire a Tampa Business Relocation Company?
Are you looking to hire a Tampa business relocation company to move your company office? If you live in or around the Tampa area, our experts here at Big Boys Moving and Storage can help! To find out more about how we can help just give us a call today at 813-936-2699!