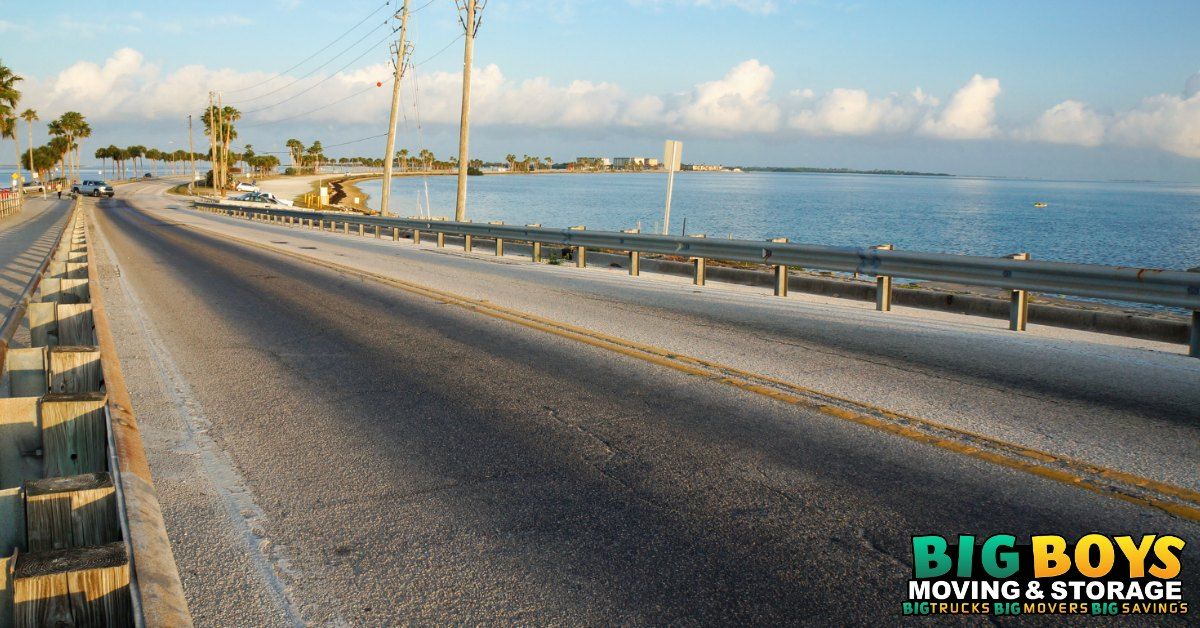 When you're looking to hire Tampa commercial movers for your company move it's important that you thoroughly research the companies you are considering. As the number one commercial moving company in Florida, we know a thing or two about reputable movers, so today we want to share with you a few questions that you should ask before hiring your company movers.
Tampa Commercial Movers: Questions to Ask Before You Hire
How Do You Manage Commercial Moves?
It's important to know that you are putting your move into the hands of a company that has experience with commercial moving. Asking how a moving company handles its corporate moves can give you a lot of information about their experience as well as how your move will progress.
A reputable commercial mover will always tell you that they will appoint a project manager to your job who will serve as your single point of contact. It is your project manager's job to work with you on planning your move, scheduling moving day, and generally making sure that all of the details are ironed out before the move.
If third party services are necessary to help with your move, your project manager will help you to arrange that too.
If a commercial moving company does not provide you with a project manager be sure to ask for one but also take heed that this may be a sign that they are not experienced with large scale moves. In this instance, it's usually best to consult with other movers to find a more experienced company for your move.
Do You Offer Additional Services That We Can Make Use Of During Our Move?
At Big Boys Moving and Storage we offer a full range of services to our moving clients (both commercial and residential). By taking advantage of companies that offer multiple services you can save money and cut down on the number of contacts that you need to keep up with come moving day. Having one company that offers multiple services is also a great way to ensure that everything is scheduled for you and you don't need to worry about conflicting schedules for multiple companies.
Different companies offer different add on services, here at Big Boys moving in Tampa our add on services include:
Secure storage unit availability
Junk removal services
Packing services
Commercial equipment moving
Can You Provide Any References?
A good indicator of the caliber of the company you are interested in hiring is their references. Pay attention not only to what references say but also to whether or not a commercial moving company is willing or able to provide you with references.
Firstly, if a company is unable to provide you with references, this could be for a number of reasons. While it doesn't necessarily mean that a company is a bad choice, an inability to provide references should give you a reason for pause.
Also, be sure not to confuse a company for being unwilling to provide references if they tell you that they would like to check with their clients prior to providing you with their names. This is a common courtesy.
Secondly, if a company is unwilling to provide you with references, this is a red flag that you should take note of. A company that simply refuses to provide references is a company that is not interested in your business and one that should be overlooked.
Do You Have Installers Or Do I Need to Hire Third-Party Installers?
When it comes to moving an entire office setup, it's not uncommon to have cubicles and workstations that need to be disassembled for your move. These pieces of furniture are going to need to be reassembled in your new workspace. Not every corporate moving company will be able to reassemble these items for you. Find out whether the company that you are considering does offer installation services as well and if they don't, be sure to ask if they have a third party recommendation.
Whether or not a corporate moving company offers installers and installation services or not should be of little consequence when deciding whether to hire or not hire a company, but it can be a helpful deciding factor if you are torn between two companies.
Having a moving company that offers installation services as well as moving services is a bonus, but it shouldn't deter you from hiring movers who are otherwise the perfect fit for you and your company.
Are You Licensed, Bonded, and Insured?
Whether you are making a personal move or a company move this is a question that you should always ask! Any moving company that is not licensed, bonded and insured should be a company that you RUN away from. A business license, bonding, and insurance are all put in place to protect you and the company in any number of situations and a company that operates without these things is not only breaking the law, but they are putting yours and their livelihood at stake!
Are You Looking For Reputable Tampa Commercial Movers?
If you are looking to hire a reputable commercial moving company to help with your company move, Big Boys Moving and Storage can help! Just give us a call today at 813-936-2699 to see how we can help to make your move as smooth as possible!