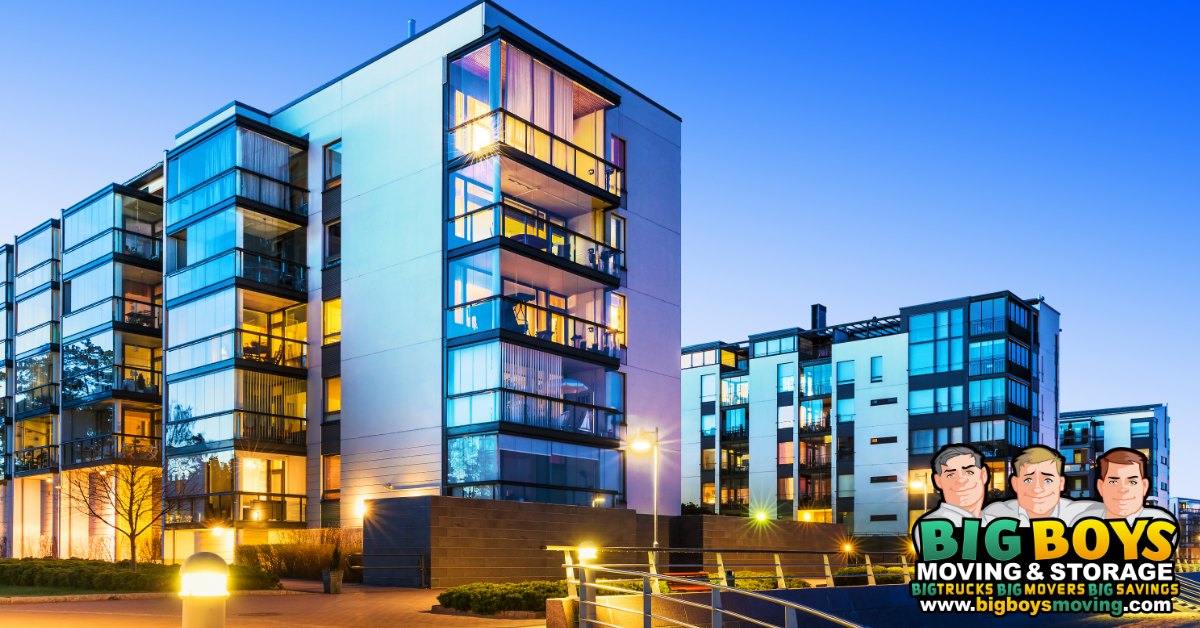 As experienced Tampa local movers, here at Big Boys Moving and Storage, we have been asked more than a few questions about moving over the years and some of those questions tend to come up pretty regularly. Today, we're going to share with you some of the most frequently asked moving questions and their answers.
Tampa Local Movers Answer Your Moving FAQ's
As the Tampa local movers of choice here at Big Boys Moving and Storage we handle a significant number of residential and corporate moves in the area. From small one bedroom apartment moves to multi-story office moves, we've done them all! During the course of these moves, we answer more than a handful of questions and today we're looking at those questions and their answers!
How Far in Advance Should I Book My Tampa Local Movers?
It may seem like an obvious question, but you'd be surprised how many people ask this when they call us about their upcoming move. The answer? As far in advance as possible! The more in advance you are able to book your movers, the more you will benefit. For example, with advanced warning, you can plan your move to take advantage of lower rates, coupons, and special offers. Advanced notice will also allow you to move on days that rates are lowest.
What Happens if My Moving Date Changes?
If your moving date changes after you have already booked your move with your Tampa local movers it's important to get in touch as soon as possible. Depending on how far in advance you know about your change in moving date, a change may incur additional charges or it may be as easy as shifting your moving reservation. The only way to know how your moving date change will affect you is to call or drop in and see your movers to let them know about the potential change. Keep in mind though that moving companies reserve resources for your move and when you sign a moving contract you are making a commitment. Changes to that contract may or may not incur additional fees, so be sure that you contact your moving company as soon as you find out about potential changes.
When is the Busiest Time of Year For Movers?
The answer to this question greatly depends on the area you are moving to and from. In general, though, the busiest time of year for moving companies is between May and September. Additionally, during this time, the end of the month tends to have a much higher moving volume than the beginning of the month.
If you have a wide moving window open, we suggest contacting your Tampa local movers to ask what time of the year is best for moving with them and don't forget to ask about any moving coupons, discounts, or specials that might apply during those times.
Can I Trust a Moving Company to Do My Packing For Me?
Well, this depends on who you hire as your moving company! Here at Big Boys Moving and Storage, we have years of experience in packing and moving for residential and corporate moves and our reputation speaks for itself. If the moving company that you are interested in hiring to help you with your move has a well-established reputation in the community as we do, then yes, you can trust them with all of your moving services! If, however, the moving company that you are considering is a new company, has no existing reputation, or has a negative reputation, we don't just suggest avoiding them for your packing, but we advise avoiding them altogether!
It's not just important for your peace of mind to have a trusted moving company when it comes to having someone else do your packing for you, but it's also important because a company that doesn't take care when packing your personal items is a company that's also not going to take the necessary care when moving those items!
How Do I Pack…?
One of the most commonly asked questions of our Tampa local movers is "how do I pack…?" The assortment of items that end this question are countless, but here are some of the most commonly asked about items and our answers!
Waterbed? – Completely drain the bed or in the case of fiber-filled beds, have them professionally vacuum-drained before your move!
Fireworks? – Explosive items like fireworks are NOT permitted when it comes to having professional movers because they pose a real threat of explosion which can not only cause serious damage to your property, but they can also seriously injure our employees!
Plants? – If you're taking plants with you on your move, you should pack those items carefully in your personal vehicle and move them yourself. Plants simply do not do well in a confined moving truck where they can be jostled or overheated. Please remember that plants are living things!
Large appliances? – Depending on the large appliance in question, there may be special requirements to properly move them, so it's important to contact your movers ahead of time and let them know what needs moving so that they can take the necessary precautions to get those appliances moved properly. For example, a washer must have a stabilizer installed for it to be moved.
Pets? – You'd be surprised how often we're asked this question, but your local Tampa moving company should NEVER move your pets for you! Transport your pets safely in your own vehicle while they are contained in appropriate safe containers!
Have More Questions For Your Friendly Tampa Local Movers?
If you have more unanswered questions for Tampa local movers here at Big Boys Moving and Storage, just give us a call! We'd be happy to help you to answer any of your questions, so pick up the phone, dial 813-936-2699, and let us know how we can help you!