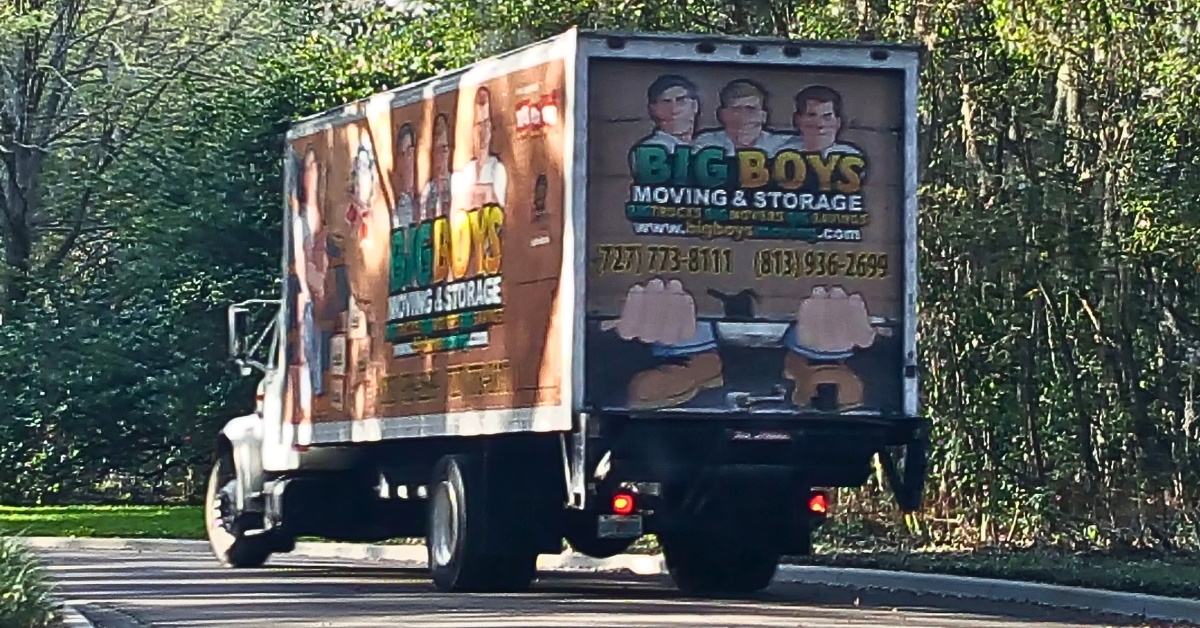 In the bustling city of Tampa, finding a reliable moving company is akin to finding a needle in a haystack. But worry not, because the search is over. The results are in, and the accolade of the Tampa Bay Times Best of the Best 2023 has been awarded to the most deserving contender in the moving industry: Big Boys Moving & Storage.
With an unparalleled track record of excellence spanning over 18 years, this family-owned business has once again proven why we are the first choice for Tampa movers. Let's delve deeper into our remarkable journey and the sterling services that have propelled us to win this prestigious award for the 14th consecutive year.
Tampa Movers Shine: Big Boys Moving & Storage Wins 2023 Tampa Bay Times Best of the Best Award

A Legacy of Excellence
As a family-owned and operated business, Big Boys Moving & Storage has been the epitome of reliability and excellence in the Greater Tampa Bay area. Our journey, marked by dedication and customer-centric services, has been nothing short of inspiring. Winning the Tampa Bay Times Best of the Best 2023 is a testament to our unwavering commitment to providing top-notch moving services.
VIDEO: Tampa Bay Times Best of the Best Movers 2023
Moving Services Beyond Comparison
Comprehensive Packing and Moving Solutions
When it comes to moving, we are specialists in every aspect. Whether it's packing your precious belongings with utmost care or ensuring a smooth transition to your new home, we have got it all covered. Our team of experienced professionals is trained to handle moves of any scale, ensuring no move is too big or too small.
Last-Minute and Same Day Moving Services
In the fast-paced world we live in, plans can change in the blink of an eye. Big Boys Moving & Storage understands this, offering last-minute and same-day moving services to accommodate any unforeseen changes in your moving schedule.
A Fleet Ready for Any Move
With a fleet of modern moving vehicles equipped with the latest technology, we are prepared to undertake moves of any magnitude. Our extensive experience allows us to foresee potential challenges and address them proactively, ensuring a hassle-free moving experience.
Diverse Range of Moving Services
At Big Boys Moving & Storage, we pride ourselves on offering a wide array of moving services to cater to the diverse needs of our clients. Here are some of the specialized services we provide:
– Apartment Moves: Tailored solutions for a smooth transition to your new apartment.
– Assisted Living Facility Moves: Compassionate and careful moving services for seniors transitioning to assisted living facilities.
– Residential Moves: Hassle-free residential moving services to make your home relocation a breeze.
– Office Moves: Efficient and organized office relocation services to ensure minimal downtime.
– Commercial Equipment Moves: Expert handling of commercial equipment to guarantee safe transportation.
– Restaurant Equipment Moves: Specialized services for the safe and secure relocation of restaurant equipment.
– Furniture Moves: Professional furniture moving services, ensuring the safety of your valuable items.
– Gym Equipment Moves: Expertise in moving gym equipment with utmost care and precision.
– Piano Moves: Skilled in transporting pianos safely, protecting your valuable instrument throughout the move.
In addition to these, we also offer moving services for single items such as couches, desks, file cabinets, artwork, gun safes, hot tubs, office cubicles, refrigerators, and safes, ensuring the utmost care and safety during transportation.
Additional Services That We Offer
We are committed to offering a comprehensive range of services to meet all your moving needs. Here are some additional services we proudly offer:
Local Moving Services: Expert local moving services to make your relocation within Tampa seamless and stress-free.
Labor Only Moves: Providing skilled labor to assist with your move, handling your belongings with care and professionalism.
Junk Removal Services: Efficient junk removal services to help you declutter and organize your space.
Moving and Packing Services: Comprehensive moving and packing services to ensure the safe and secure transportation of your belongings.
Load and Unload Services: Expert services to help you load and unload your belongings with ease and efficiency.
Secure Storage: Offering secure storage solutions to safeguard your belongings during the moving process.
Pickup and Dropoff Services: Convenient pickup and dropoff services for a hassle-free moving experience.
Customer Testimonials
Don't just take our word for it; the glowing testimonials from satisfied customers are a testament to the high standards maintained by Big Boys Moving & Storage. Our consistent efforts to exceed customer expectations have not only won us awards but also the trust and loyalty of the Tampa community.
Community Engagement
Being a family-owned business, we believe in giving back to the community that has supported us throughout our journey. Our active participation in community events and initiatives showcases our commitment to being more than just a business entity in the Tampa Bay area.
2023 Tampa Bay Times Best of the Best Conclusion
In a time where excellence is sought but rarely found, Big Boys Moving & Storage stands as a beacon of reliability and quality in the moving industry. Our recent accolade, the Tampa Bay Times Best of the Best 2023, is a reflection of our consistent efforts to provide unparalleled moving services in the Greater Tampa Bay area.
With a legacy spanning over 18 years, we have not only mastered the art of moving but have also earned the respect and trust of the community we serve. Our dedication to customer satisfaction and community engagement sets us apart as the best choice for Tampa movers.
Are you planning a move in the near future? Choose the best to assist you. Contact Big Boys Moving & Storage, the award-winning Tampa movers, and experience a hassle-free and seamless moving process. Remember, no move is too big or too small for the Big Boys. Reach out to us at 813-936-2699 to schedule your move today!