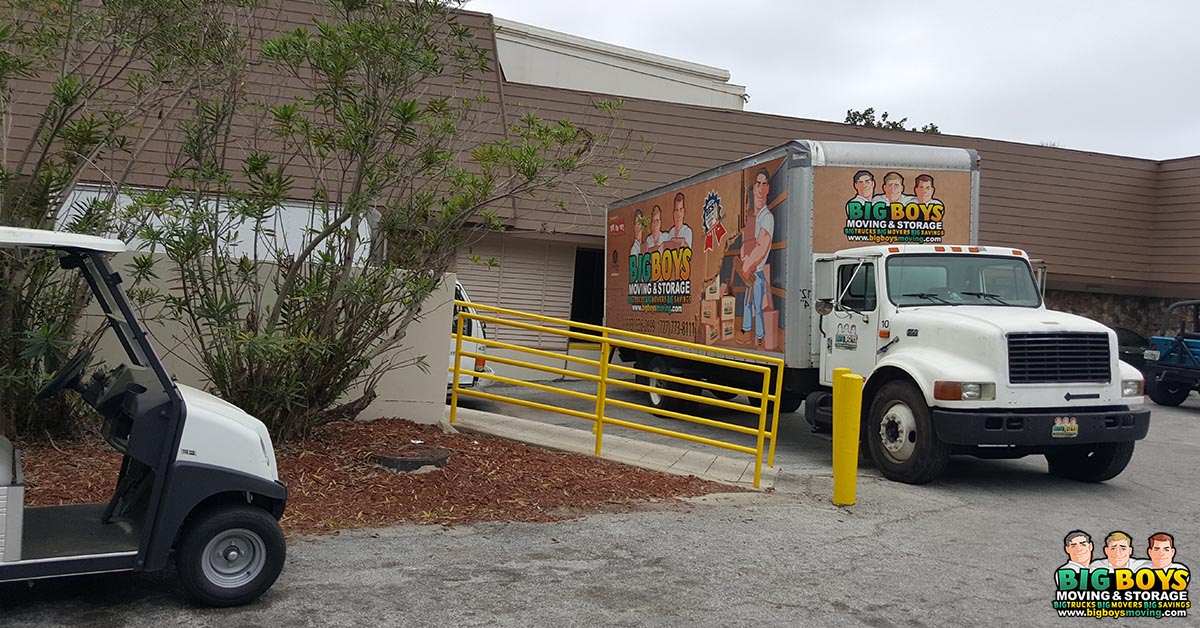 Tampa moving companies…there are plenty of them to choose from, in fact, deciding which is the best moving company for you can be quite overwhelming. How do you determine which Tampa moving companies are just talking the talk and which are actually walking the walk? Lucky for you, that's exactly what we're talking about today!
Tampa Moving Companies: Don't Get Lured in By The Hype
Don't Fall For "Cash Discounts!"
Some moving companies out there will offer you a discount on your move if you agree to pay cash rather than use a credit card or check. While it may be appealing to opt for this "money saver" it's much safer to use a method of payment that provides you with recourse should things fail to go according to plan. If you're looking to save money when paying for your move, try paying with a cash-back or rewards points credit card option so that you can still benefit from saving money but in a safer way!
Here at Big Boys Moving and Storage, we offer a year-round schedule of coupons, savings, and discounts that can help you save on your Tampa move without having to risk being ripped off by paying in cash.
Don't Pay For Your Move Up Front
Depending on the Tampa moving companies you interview before hiring them, you may find that they ask you to pay upfront for the cost of your move. Think about this twice. Why? Because you wouldn't pay for a haircut before you got the haircut, would you? The same principle applies to your move. Until your move has been completed, you don't know how smoothly the move went, whether any damages occurred, or whether your movers were clumsy and disrespectful. A reputable moving company may request that you make a small deposit to reserve your movers and their trucks, but any company that asks you to pay everything up front before your move should send you running in the opposite direction.
A reasonable deposit for your move is common practice, but if your movers ask you to pay before they've even provided you with a service, be skeptical. Here at Big Boys Moving and Storage, we don't believe that you should have to part with your hard earned money without receiving anything in return.
Unfounded Claims
Many Tampa moving companies make unfounded claims – for example, they're the best moving company in Tampa. Without any proof to back up this claim, however, it's easy to be deceived and hire a company based on nothing but their words alone. So, how do you be sure that a company who claims that they're the best Tampa moving company is actually the best moving company in Tampa? You look for or ask for proof!
Here at Big Boys Moving and Storage, you will often see us refer to the fact that we've been voted Tampa's best movers for ten years in a row. You will also see that each time we make mention of that fact we include a link to the facts behind that claim! If you see a company making claims that they can't back up and you ask them for an explanation and they can't give one, sidestep that company and continue looking for a more reputable one!
They Shy Away From Answering When Asked About Licensing, Bonding, or Insurance
We talk a lot about the importance of hiring Tampa moving companies that are licensed, bonded, and insured here on the Big Boys Movers blog. The reason we emphasize this so much is that it's a crucial factor in determining the success of your move and the ethics of the company that you're thinking of hiring. Every moving business is required to hold a business license and bonding and insurance is necessary for protecting you against the theft or damage of property during your move. If a moving company is reluctant to answer your questions about licensing, bonding, or insurance, or they simply refuse to answer at all, walk out of the door and look for a more reliable company who is upfront and honest.
A Moving Company Without Professional Moving Trucks or Equipment
Tampa moving companies that advertise how incredible their moving services are, yet they use rented trucks or even their own cars and vans to move clients, are also companies to avoid. A reputable moving company will ALWAYS have their own fleet of moving trucks that display the name of their business and a valid DOT license. If a moving company you are considering doesn't have their own marked trucks it doesn't always mean that they're a bad choice of moving company, but it is a good reason to research that company a little more before trusting them with your move. We recommend beginning with the Better Business Bureau and online feedback and review sites.
A Good Moving Company Will Provide a Written Estimate After a Walk-Through
Different moving companies have different moving practices, but a great moving company will take the time to do a walk-through of your home so that they can give you a more accurate estimate on the cost of your move. They will also provide you with a written estimate of that quote so that you don't end up getting ripped off when it comes time to pay for your move!
Here at Big Boys Moving and Storage, we are always happy to work with you to get you as accurate of a moving quote as we can so that you don't face any surprises when you're all moved into your new place!
Tired of Screening Tampa Moving Companies?
If you're tired of spending time screening Tampa moving companies and you're ready to hire a company who devotes themselves to getting the job done rather than just talking a good game, Big Boys Moving and Storage can help! Just pick up the phone and give us a call at 813-936-2699 or drop us a message on our contact form located here!