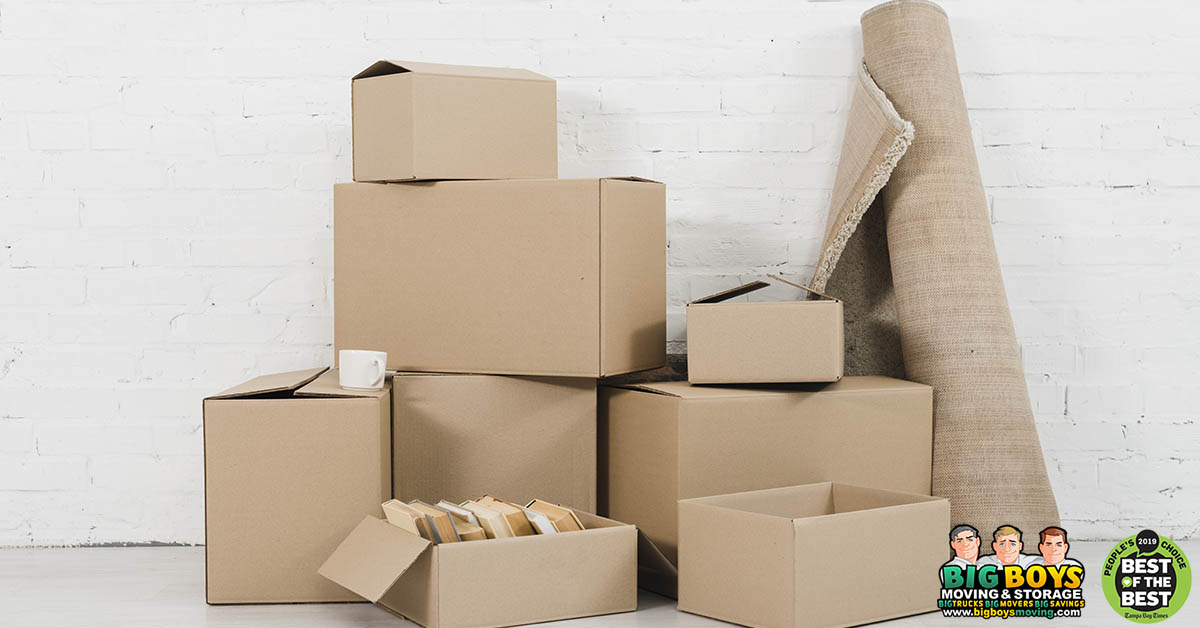 If you're looking for Tampa storage units, it's important to know exactly what you are looking for. Most people shopping for storage units come in knowing the size of the unit they need or the amount of stuff they want to be stored, but that's about it. Today we're going to take a look at what else you should know when shopping for your storage unit.
Tampa Storage Units: What to Look For in Your Storage Solution
So, when you're shopping for the perfect storage unit for your belongings, what is it that you should look for?
Size
Firstly, it's important to find a storage company that offers storage units in a size that suits your needs. Most storage companies offer at least two sizes of storage units, one for larger storage needs and one for those people looking to store just a few things. Some companies offer a wider range of unit sizes, though. You want to find a company that has a size that suits your needs but who also offers the other features that you're looking for.
When it comes to choosing the right size storage unit, it can be a little hard to visualize what you need. To help you to get a better idea, we've put together some references that are easier to work with…
5×5 – a 5×5 storage unit is large enough to fit the contents of a large closet.
5×10 – a 5×10 storage unit is large enough to accommodate a single room.
5×15 – a 5×15 storage unit is large enough to accommodate two rooms.
10×10 – a 10×10 storage unit is large enough to fit the contents of three rooms.
10×15 – a 10×15 storage unit is large enough to fit the contents of four rooms.
10×20 – a 10×20 storage unit is large enough to fit the contents of five rooms.
10×25 – a 10×25 storage unit is large enough to fit the contents of six rooms.
Temperature Control
Not all storage unit providers offer temperature-controlled rooms. Here at Big Boys Moving and Storage, however, we do. Temperature-controlled storage is the optimal choice for storage because it ensures that your items will be stored at a steady temperature and they won't be warped by heat or cold. This is particularly important if you are going to be storing irreplaceable items or collectibles. When you drive past indoor storage unit providers, those units are almost always going to be temperature controlled.
What does "temperature-controlled" actually mean? It means that there is a thermostat that ensures that all storage units within the area are kept at a steady temperature. This prevents significant drops and rises in temperature that can damage items. Temperature control also helps to regulate humidity or levels of moisture in the air that can warp items and lead to mold growth which can be very expensive to resolve and cause you to suffer a considerable loss.
Security
Another important consideration when it comes to putting anything in storage is security. You need to know that anything that you put into storage is still going to be there when you return to pick it up. This means having a security system in place and a fire safety system that will keep your items from being stolen or lost to a fire. Not every storage unit provider has these types of security solutions in place so it's important to ask and to be sure that these solutions are included in your rental.
Another security factor that you should look for when shopping for a storage unit is a location that offers gated access. This means that there is a locked gate in place that stops just anyone from walking into the area where storage units are kept. For most facilities, this gate stays open during the day when there is a staff at the facility to keep a watchful eye out, but once business hours are over, the gate is locked so that only those with a storage unit can get access using their keycard or gate key.
Friendly and Helpful Staff
Not all storage unit locations have staff on duty, but when they do, you want to pay attention to how friendly and helpful these staff members are. You want to feel comfortable around anyone who will be monitoring your storage unit. You also want to be sure that these staff members are attentive and know what is going on around them while working. For example, if you find that the staff spends a lot of time standing around gossiping or playing on their phones, then you don't necessarily want to leave these people in a position where they are in charge of keeping your property safe.
Shopping For Tampa Storage Units?
If you're shopping for storage units in Tampa, Big Boys Moving and Storage can help! We've got the best deals on the most secure storage units in the area and best of all, if you need help moving your storage items into a new home later, we can help with that too! Just give us a call today at 813-936-2699 and let us know what you're looking for in your storage unit!