Local Movers Company in Tampa Fl
Looking for a Local Movers Company in Tampa?
Big Boys Moving and Storage are here for you!
Big Boys Moving and Storage has been the local movers company of choice for Tampa residents for more than a decade. We specialize in local moves in and around the Tampa, Florida area and we can help you with your move too!
FREE MOVING QUOTES
Local Movers Company of Choice for Tampa Residents
When it's time to move, whether you are making a residential move or a corporate move if you are moving within the local area, a local movers company can help you to get the job done quickly, efficiently, and within your budget.
Making a local move can be just as stressful as making a move to another city or state because no matter where you are headed, you still have to pack up everything you own and transport it to somewhere new. Fortunately, hiring a great local moving company to help with the job can take a load of that weight off your shoulders LITERALLY!
WHO ARE BIG BOYS MOVING COMPANY?
As a local movers company, here at Big Boys Moving and Storage, we spend a good deal of time helping local residents to move to and from local neighborhoods here in Tampa and the surrounding areas. We have to admit, that it's one of our favorite perks of the job because as a family-owned business founded in Tampa, it gives us a chance to play a role in building our local community.
Despite being a family-owned business, we are also a moving service that can take on any level of move, so whether you are making a corporate move, a single bedroom apartment move, or just moving that large safe in the back bedroom, we want you to know that we've got you covered.
Our movers are all professionally trained and through our hiring process, we make sure that each of them is dedicated to treating you and your possessions with respect during your move.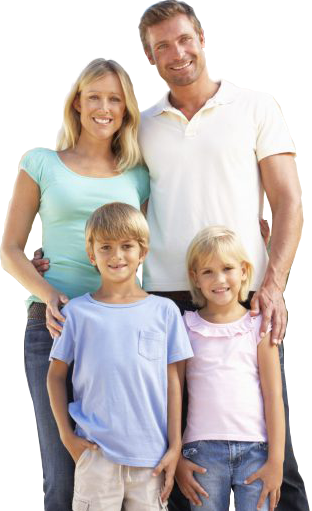 BIG BOYS LOCAL MOVERS COMPANY OFFERS THE FOLLOWING SERVICES
Moving services from local to long distance whether you are moving into town or out of it!
Moving staff who are expertly trained, polite and friendly.
Climate controlled and non-climate controlled storage units for short or long-term storage needs.
Quilt-padding for your larger furniture items before loading them on our truck and moving them for you.
Packing up your moving boxes when you don't have the time.
Dismantling and reassembly of larger furniture pieces to make moving easier and safer.
Unpacking moving boxes once your move is complete.
Moving prices to fit any budget
A rewards system for our clients to help you to save more when you move!
In addition to all of the above services, as a company founded and built in Tampa, we have a depth of knowledge of the area that you won't find anywhere else which means that if you want recommendations, we've got them!
WHY BIG BOYS ARE THE RESIDENTIAL, CORPORATE, AND LOCAL MOVERS COMPANY TAMPA LOVES BEST
It's easy enough to find a moving company when it comes time to pack up and move house, but do you want any old mover doing the job for you or do you want a moving company that knows the Tampa area and has been voted best moving company in Tampa for 10 years running!
WHY BIG BOYS LOCAL MOVERS COMPANY TAMPA DO WHAT WE DO
Here at Big Boys Moving and Storage, we know that moving is never easy. It's a hectic and stressful process, but we believe that with the right moving company on your side, it doesn't have to be quite so awful! As active members of our community and a family who genuinely loves the city we live in, we strive to welcome all newcomers to the Tampa area by making your move as smooth as possible and doing it with a smile!
You don't have to be making a full-sized move to take advantage of our services here at Big Boys Moving, though! We even provide pickup services for bulky purchased items, Craigslist purchases, and single-item moves!
So, if you need Local Movers Tampa can rely on or if you just need a hand with your upcoming move, give us a call at 727-773-8111 or 813-936-2699. We are the best moving company Tampa has to offer and we will get you set up with a fast free moving quote! If you're not near a phone, don't worry, you can also request a free quote online via the form below!