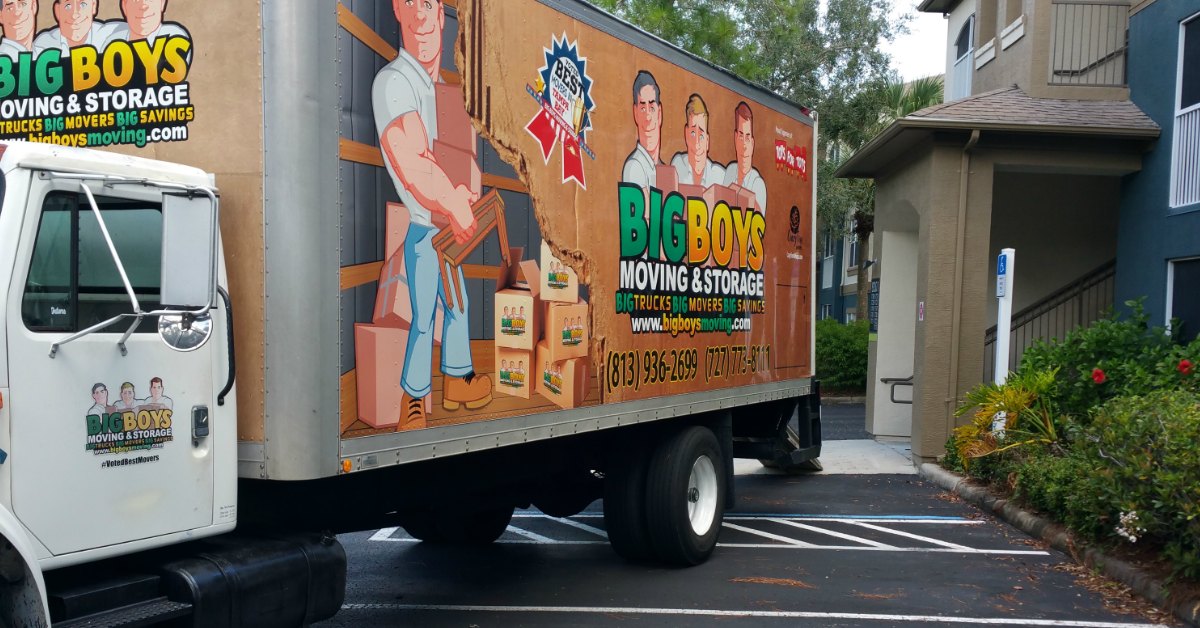 If you live in the Tampa area and are looking for an apartment moving company, then you're in the right place! Here at Big Boys Moving we have been voted as the area's best apartment moving company for eight years in a row. What makes us so special? Allow us to tell you!
Why Big Boys Are the Best Apartment Moving Company in the Area!
Being a moving company means asking families to trust you with their most precious belongings and here at Big Boys, we take that very seriously. That trust in us is why we strive to offer the best service to every one of our clients every single time they call on our services. What do those services consist of?
All of our movers are friendly, courteous, reliable, and CAREFUL! That means that you can trust us to handle your treasured memories with care.
We offer everything from boxing your belongings to a full-service move where we pack, load, move, and unpack for you. This leaves you to deal with all the little details involved with moving house while we take care of everything else!
We take care of in-town and out of town moves so you can rely on us for your every moving need.
Our team is trusted by everyone in the Tampa area, just ask around! From local families to local celebs, we have handled moves for them all and every one of them has been happy with our services.
We are a family-owned business and as a family-owned business, we know that it's the little things that matter. What does that mean for you? It means that we know exactly how hard you work for every dollar you make and we never take that for granted by overcharging or working slowly to increase your bill.
We're local! Living in the Tampa area, we know our local communities and that means that your move will go faster, smoother, and best of all, we know exactly where to unload your boxes before we even get into your apartment!
How to Hire Our Apartment Moving Company For Your Next Move
If you have an upcoming move and you're looking for the best apartment moving company in the area, just give us a call! You can reach us at 727-773-8111 or 813-936-2699 for a quick quote on your move or you can request a free quote online here. We look forward to hearing from you soon!