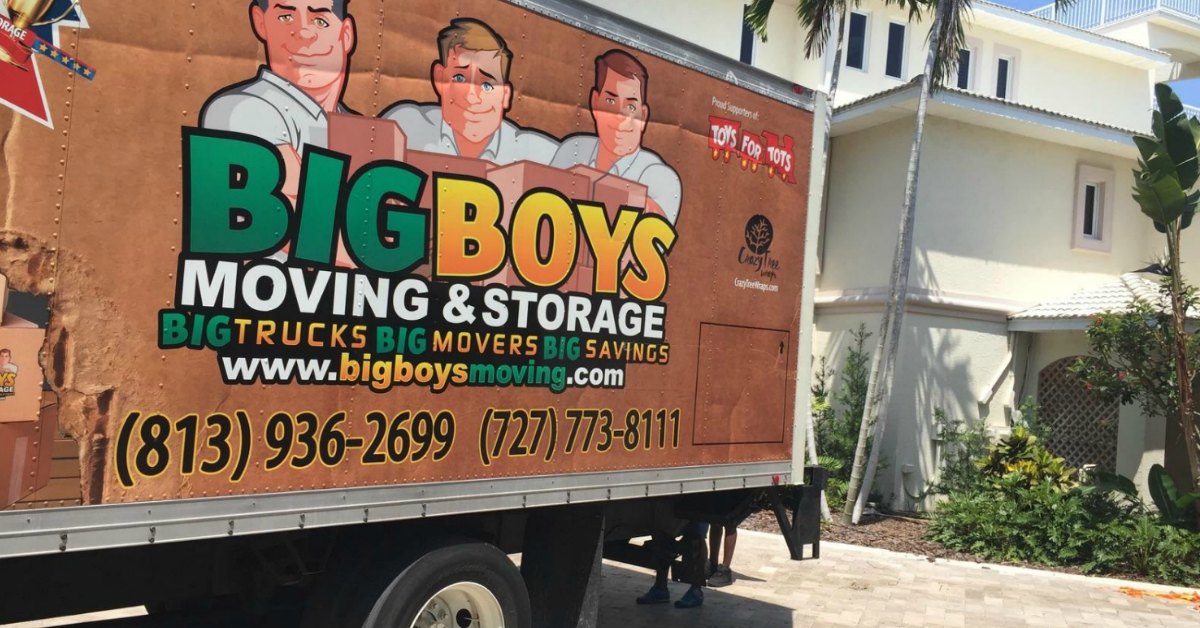 When you're searching for "affordable movers near me" you will be met with plenty of search results, but will any of those movers be able to move your stuff on short notice? The last thing you want to do is have to click through every suggested website to find out! Fortunately, if you live in the Tampa area, you don't have to worry because Big Boys Moving has you covered!
Affordable Movers Near Me that Can Move My Stuff on Short Notice
Here at Big Boys Moving and Storage, we are always reminding our clients that we are a small, family-owned business. Why? Because when our clients ask us questions like "can you move me on short notice" we want to remind you that as a family run business, we understand!
The staff here at Big Boys Moving are so much more than employees, they're family and as a family, we know that sometimes things happen. For us that might mean one of our professionals needing to take a day off with this nasty flu that's going around. For you that might mean needing help with your move ASAP because you wrote down your move date incorrectly. The point is though, that we understand that sometimes things happen and when they do, we want to do everything we can to help! It's for this very reason that we here at Big Boys Moving offer short notice moving services.
When it comes down to it, freaking out over having just a couple of days to vacate your previous is going to do nothing but leave you even more flustered. So, instead of panicking, why don't you pick up the phone and call Big Boys Moving and Storage?
Big Boys specialize in all types of moving plans including last-minute moves for any reason so if you live in the Tampa area then you're in luck! All you need to do is pick up the phone and give us a call and we'll squeeze in that project even at the very last minute! And unlike our competitors, we don't ask you for your life savings to get your last minute move in! We work hard for our money and we know that you do too which is why we don't take advantage of your situation when you find yourself stuck in the lurch!
Call Big Boys Moving and Storage For Your Last Minute Move Today!
There's a reason that Big Boys Moving have been voted the best moving company in our area for nine years straight! Pick up the phone and call us today at 813-936-2699 to get started on your last minute move!