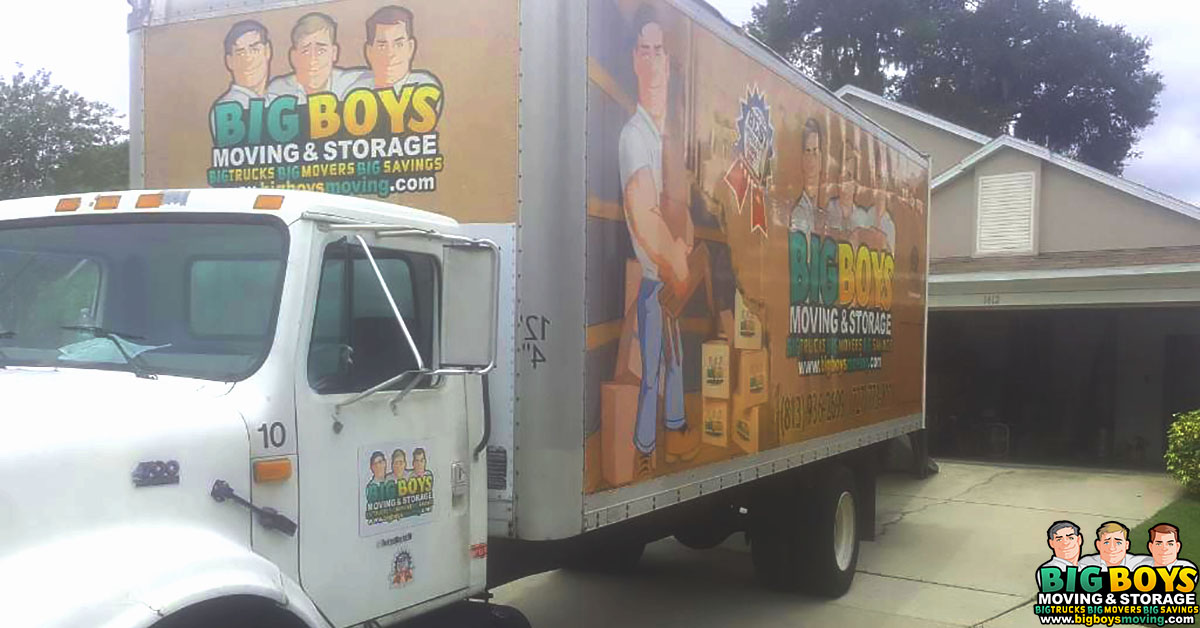 It's official, yet again, Big Boys Moving and Storage has been named the best moving company in Tampa and we couldn't be prouder if we tried!
Best Moving Company in Tampa: 2019 Big Boys Moving and Storage Win!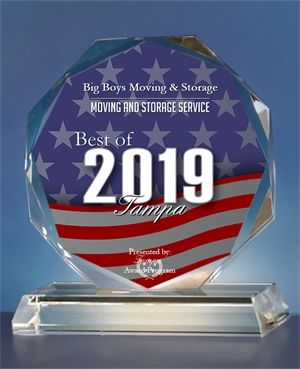 Here at Big Boys Moving and Storage, we have been named the best moving company in Tampa for over a decade and we're thrilled to say that this year is no different! Big Boys has officially been given the 2019 Best of Tampa award as the best moving and storage service in Tampa!
What Does This Award Mean?
What does the 2019 best movers in Tampa award mean? Well, it means that of all of the moving companies in the Tampa area, we have been named the best. It means that our service is above and beyond. It means that we are a company that you can trust. It means that we have a reputation you can count on to provide you with top of the line service.
That's what the award itself means, but what it means to us? Well, that's a different story. To us, it means that all of our hard work is worth it. It means that our vision of providing quality service to our community has been realized. It means that despite close to fifteen years of serving Tampa and the surrounding areas, our moving teams are still dedicated to providing a pleasant and stress-free moving experience. It means that we still absolutely LOVE what we do after a decade and a half. And to us, that's more than we could ever ask for.
Our Appreciation
Of course, we couldn't have done this alone. If it weren't for the amazing support of so many families and businesses in and around Tampa, we wouldn't be where we are today. It's because of you all that we have been able to achieve the status of the best movers in Tampa and we remember that every single day that we have the opportunity to serve our community.
Why Are We the Best Moving Company in Tampa?
If you're new to our company and are wondering what it is that makes us the best moving company, allow us to tell you what some of our clients have named as their reasons for nominating our company for so many years.
Variety of Service
One of the biggest things that our clients name as their favorite thing about our company is our variety of services. Unlike most traditional moving companies who only offer basic moving services, we offer a full range of services including:
Residential moving services
Commercial moving services
Packing services
Labor only moving services
Large item pickup
Piano moving
Storage
Junk removal
Art moving services
Assisted living moving services
Commercial equipment moving services
Hot tub moving services
Luxury moving services
Licensing, Bonding, and Insurance
We've shared a few articles before about the importance of licensing, bonding, and insurance and why they're important for your move. Not all companies are licensed, bonded, and insured and this puts your property at risk and puts you at risk of losing sentimental items and being out of pocket when you have to replace items that are replaceable. Most often, these companies are not official moving companies and are simply people with a truck looking to earn money. While these people can move your property, you have no assurances that they are trained to move your items properly so that they avoid injury on your property and avoid breaking or damaging your items.
All of our movers are professionally trained to ensure that your items are packed and moved with care. Should something unexpected happen, you also have peace of mind that we will always make it right.
Courtesy
Apparently, not every moving company provides service with a smile, but at Big Boys Moving and Storage, we do. We don't just smile and provide courteous service because it's expected of us, though, we do it because we truly love what we do. We feel lucky to wake up each morning and be able to serve our community and to know that what we do actually does make a difference in the lives of our clients.
When you arrange for us to take care of your move, you will have a professional team of movers show up at your door. They will be on time and prepared to help you with every aspect of your move. More than that, though, they will always treat you with kindness and courtesy. They will provide you with service with a smile and they will treat your property as if it was their own.
Looking For the Best Moving Company in Tampa?
If you're looking for the best moving company to take you to your new home, whether you are moving into or out of Tampa, Big Boys Moving and Storage can help! Just give us a call today at 813-936-2699 and let us know how we can help you with your move.