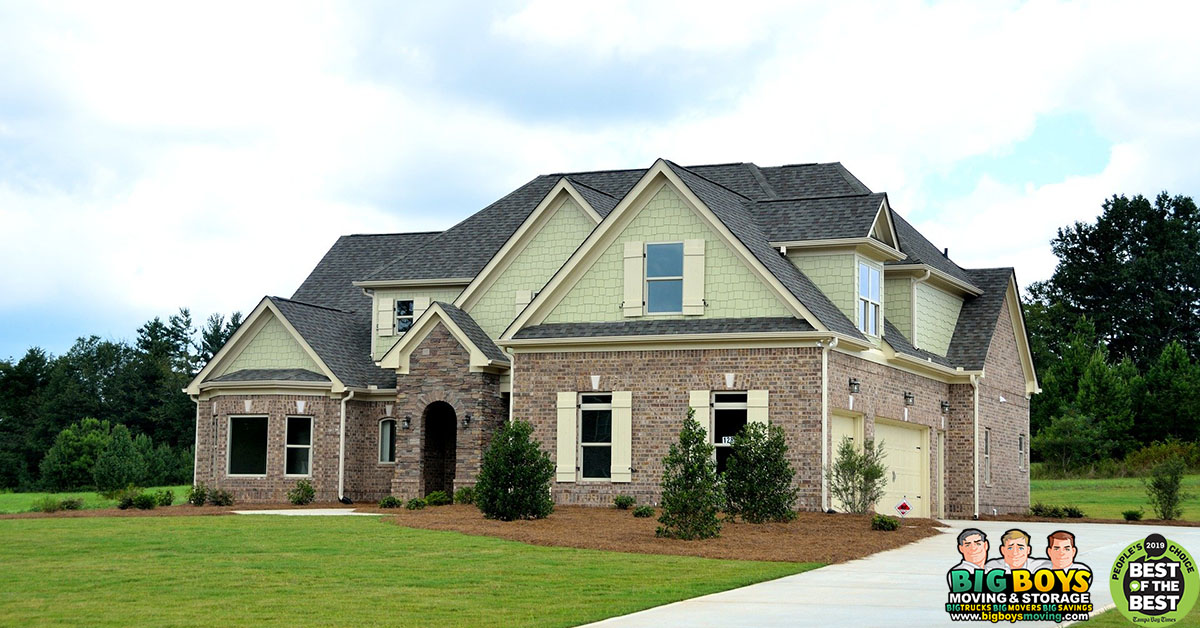 As one of the leading moving companies, we here at Big Boys Moving and Storage want to see every one of our clients have a successful move and that means avoiding these common mistakes…
Moving Companies: 6 Common Mistakes to Avoid When Moving
1. Failing to Measure Your New Home
When you move into a new home, the dimensions of doorways and rooms can be quite different. It's important that you measure those dimensions before you move so that you know whether your furniture and boxes will fit in your new home! If your furniture won't fit you have the option to sell that furniture before you move or to find a new place to move to. Not taking measurements prior to your move can leave you and your movers with a lot of problems come moving day, so plan ahead!!
2. Packing Items That Shouldn't Be Packed
One of the best reasons to have professional movers do your packing for you is that they know how to pack and what to pack. Unfortunately, when homeowners pack their own belongings, they often accidentally pack items that should not be packed. A great example of this is flammable household products. Packing items like this can result in explosions or fire which can hurt anyone involved with your move and destroy your property.
3. Leaving Packing Until the Last Minute
One of the most important parts of moving is planning. You need to plan your moving timeline, to plan the connection and disconnection of your utilities, to plan your packing… All of this planning makes sure that your move goes smoothly and that you and your movers don't have to scramble at the last minute to get things done. Leaving your packing until the last minute can even mean that your move has to be postponed because your movers can't get the job done on time. Avoid this by starting your packing as far in advance as you can and set a deadline for yourself so that you are ready to go when moving day comes!
4. Not Being Diligent About Your Moving Supplies
The integrity of your moving supplies is crucial because, with supplies that are not in good shape, you could wind up with broken belongings and adding additional time to your move. One big mistake is using boxes that have been used repeatedly and are warped or using boxes that haven't been rated for moving. This can result in boxes collapsing and depending on where those boxes collapse, your belongings can be damaged and people can be hurt.
5. Not Labeling Your Moving Boxes
Labeling your moving boxes accurately is about more than making sure that your moving boxes wind up in the right rooms of your new house, it's also about efficient unpacking. Properly labeling moving boxes allows you to unpack items in order so that things can be put in their rightful place and it also helps you to locate items that you may need that were packed accidentally or packed without thinking about your needing them later.
6. Not Researching Your Movers
The movers you hire to help with your move are the key to a successful moving experience and failing to research your movers can result in a complete disaster! Failing to research the moving company that you hire can result in any number of problems including:
Hiring a scam company who winds up stealing your possessions or holding them hostage!
Hiring a moving company that is not licensed, bonded, and insured.
Hiring an unreliable moving company that doesn't show up on time and keeps postponing your move.
Hiring a moving company that does not screen employees so that you allow questionable characters into your home.
Hiring a moving company that isn't a moving company at all and winding up with a couple of "handymen" looking to make some extra money. This means no license to do business, no professional guidelines, and no licensing, bonding, or insurance!
7. Being Rude to Your Movers
As a rule of thumb, it's important to be polite and cordial to everyone you meet. Moving days can be stressful and this can lead to everyone being on edge, but make sure that you remain polite and considerate to everyone who is helping with your move. Your movers, friends, family, etc. are there to help and being considerate of them and how they feel means that you will get the best possible service or help from them. Being rude can mean losing people from your moving team which means dragging out your move, increasing your cost, and in the case of friends and family – creating rifts in friendships and relationships.
8. You Don't Clear Out Before You Move Out!
If you are a packrat or if you simply have too much stuff in your current home to fit in your new home, consider clearing out items by holding a yard sale, donating items to charity, or selling items online. If you can't bear to let go of any of your things, look into securing a storage unit where you can store your overflow items while you decide what you want to do with them! Attempting to move too much stuff into your new home doesn't just mean that you're paying more than you need to for your move, but it also means that you are going to feel extremely overwhelmed by possessions when you start unpacking in your new home!
Are You Looking For Moving Companies in Florida?
If you live in or around Tampa, Florida and you're looking for a reputable moving company that can help you to make that move seamless, Big Boys Moving and Storage can help! Just give us a call today at 813-936-2699 to reserve your moving slot today!