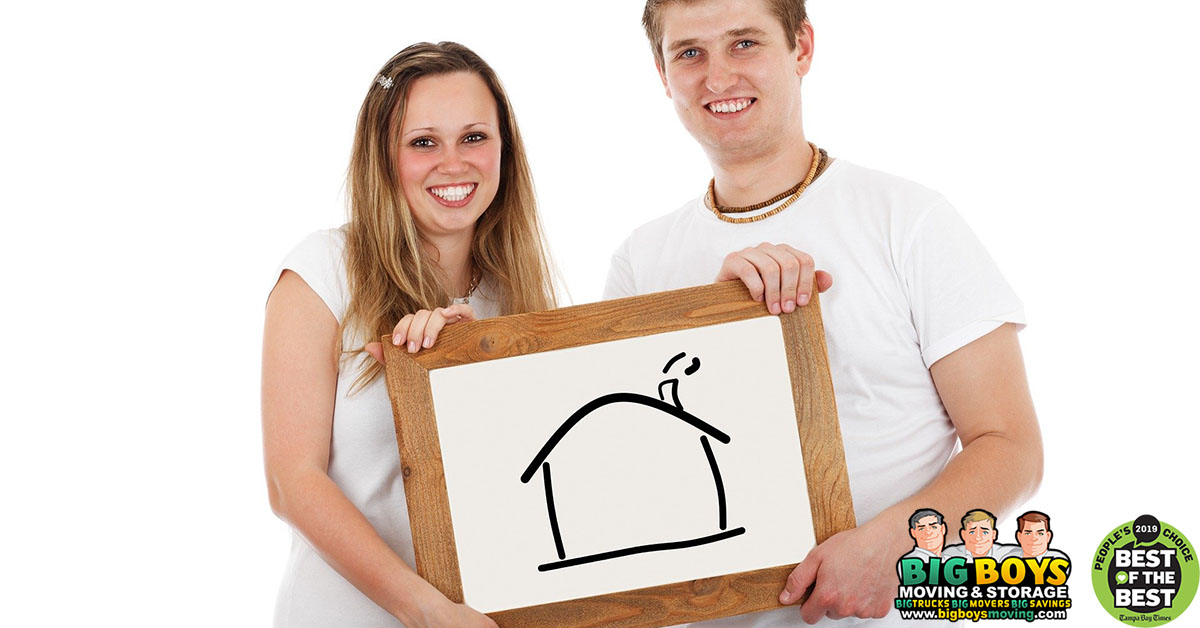 If you are moving in Tampa and it's your first time moving to a bigger city from a much smaller locale, there are a few things that you should keep in mind. Big city moving can be quite overwhelming, but with some of these tips under your belt, you should find the process a little less shocking!
Moving in Tampa: Tips For Moving to a Bigger City
Moving to a bigger city from a smaller area can feel pretty overwhelming, but there are a few things that you can do to help to make your transition a little easier!
Have a Job in Place Before You Move
Many people think that because they are moving to a big city, there will be plenty of jobs available. This results in their moving to the city first and finding a job later. This isn't ideal. Finding a job before you move to the city will allow you to pick a new home that is close to work or public transportation. Finding a job first also ensures that you're not stuck moving to a city where you can't find a job, which can cause a whole host of problems!
Do Your Research Before You Move
Life in a bigger city is pretty different from life in a smaller town, so it's important to do plenty of research before you move. You don't just want to research places to live, moving companies, and jobs, you also want to research other important information about the area. For example, you want to find out the average cost of living in the city you are moving to so that you don't get in over your head with expenses. You want to make sure that you can manage the everyday costs of living as well as your bigger expenses like rent or mortgage payment and health insurance, without draining your bank account completely. Even things like groceries can be more expensive when you move to a larger city, so be as thorough as you can be when planning your expenses.
Plan For Your Space
One of the biggest mistakes that people make when they move to a big city from a smaller area is not planning for the space they will be moving into. Instead, people frequently pack up everything from their home and cart it over to their new place only to find that they don't have the room for it all! In most cases, big city living means having to live in a smaller space than you were living in when you lived in a smaller town, so bringing everything from your larger home isn't going to work out too well! Try to plan ahead for the space you will be moving into. Take the essentials and the sentimental items, and store the rest until you get yourself settled. This gives you plenty of room in your new place to get things set up without having to walk around clutter or packed boxes!
Hire Professional Movers
Moving to a big city is a big change and it's always best to put the move in the hands of experienced movers who are familiar with the area that you are moving to. This will avoid your getting stuck in traffic or on side roads while you're driving a moving truck. This will also help you to get your move done as quickly as possible without damage to your items being moved.
Another benefit of using a moving company like Big Boys Moving and Storage is that we offer storage as well as moving services! So, when you have our movers help you to move into Tampa, we can take everything for you and transport what's needed to your new home and put the rest in a secure storage unit until you get settled in.
Introduce Yourself to Your Neighbors!
Moving from a smaller area to a big city often means leaving behind family and friends. This can leave you feeling pretty lonely, especially when you feel like such a small fish in a big pond. One of the best ways to keep those feelings of loneliness at bay is to introduce yourself to neighbors. Don't be overbearing, but just drop by and say hello and introduce yourself as the new neighbor. This is helpful not only to make new friends but knowing your neighbors is always beneficial in case you should ever need their help.
Find Local Interests
If you have interests that you took part in when you lived outside of the big city, find a way to indulge in those activities while you're living in the big city too. Doing this will help you to feel less uprooted and it will also give you a great way to meet new friends in your new city! A good way to find out about classes or places where you can take part in activities is through your local neighborhood smartphone app or through a local newspaper!
Moving in Tampa?
If you're planning on moving in Tampa and need help from the areas best-reviewed, most recommended Tampa moving company, we're here for you! Just give us a call today at Big Boys Moving and Storage at 813-936-2699!