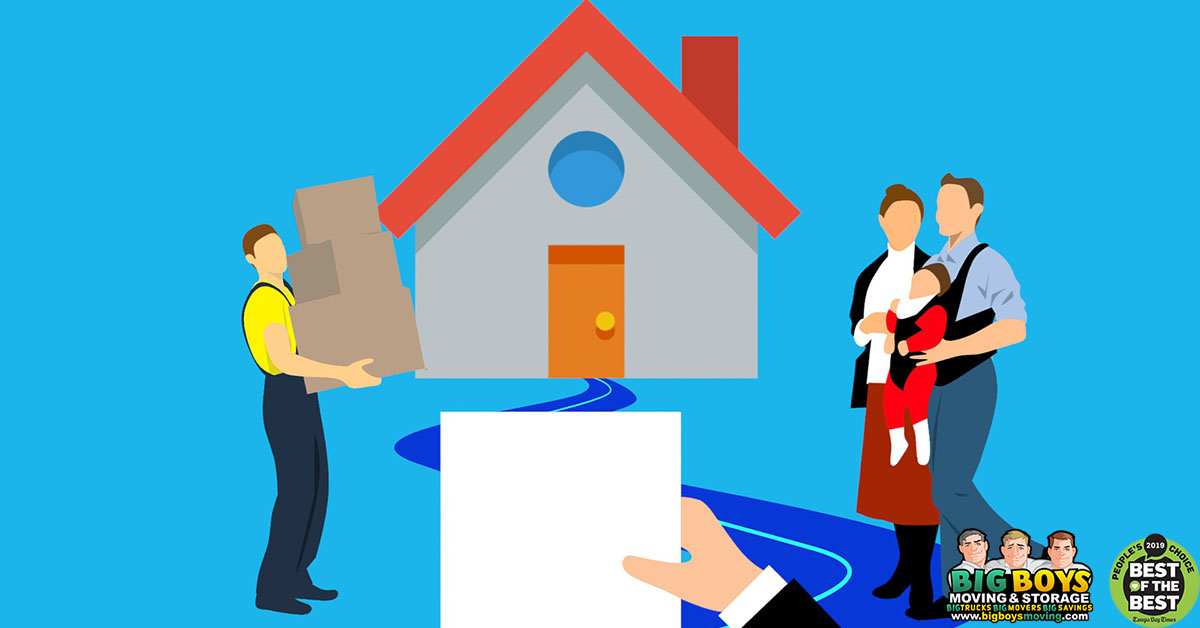 As one of the most affordable moving companies with award-winning service here in Tampa, Big Boys Moving understands the importance of being able to plan for every expense when it comes to your move. That's why today we're going to talk a little bit about some of the most forgotten expenses associated with moving.
Affordable Moving Companies: Often Forgotten Moving Expenses
Saving money isn't just about clipping coupons and looking for deals, it's just as important to plan for as many upcoming expenses as possible. This is particularly important when it comes to moving because those upcoming expenses can be quite costly.
Utility Deposits
Depending on where you move to, you may need to pay for deposits on utility services. If you are moving within a limited range of your current home your utility company may be able to simply switch your services over without closing your current account with them, but not all companies will or can do this. To plan for this type of expense, be sure to call your utility company ahead of time and ask about their deposit policy and what type of deposit you would be looking at paying if you are required to pay one. The earlier you find out about how much you will be expected to pay for a deposit, the sooner you will be able to start saving.
Apartment Deposits
If you are going to be moving to an apartment or other rented property, you may have to pay a deposit. This deposit ranges in amount depending on the property you will be renting, but it's always best to plan for the first and last month's rent as well as a security deposit. We recommend calling ahead and talking to the property management company to find out how much you will need to put down as a deposit on your new place so that you can start saving now!
Traditional Homeowner Costs
One of the biggest surprises for first-time homeowners is the additional expenses that come with owning a home. Living in a rented property you may be used to deposits and utilities as well as rental insurance, but there are additional costs that come with owning a home. These costs include homeowners' insurance, HOA dues, and property upkeep costs. These expenses can be quite costly and should always be considered BEFORE it's time to move into a new home! These expenses are regular ones that you should budget for because failing to budget can wind up in your living far outside your means.
Home Inspections and Deposits
The process of buying a new home is costly (as we're sure you know!) so it's important that you plan meticulously to ensure that you can afford them even before you purchase a new home. These costs include things such as your deposit for the home and any inspection fees. If you are working with a realtor, you may be able to negotiate your inspection fees to have the seller of the home cover all or part of the cost, but this isn't always the case, so be sure to plan efficiently.
Time Off Work
This is one expense that many people forget to plan for when moving – time off work to get the move taken care of or to get settled into your new home. Not everyone needs or wants to take time off work so that they can make their move, but sometimes there is no other option. If you think you will need to take time off work to take care of your move, be sure to plan as far in advance as possible. Don't just account for requesting time off work, account for the impact that this time off may have on your paycheck! All too often, people remember to ask for time off work for the day of the move, but they don't plan for the hit that this time off will have on their paycheck. This means that when that pay period gets paid out, the check you receive will be "short" and will impact the money you have available for that period. By this time, you will likely already be living in your new home and paying for all of those additional costs that come with moving to a new place. Don't get caught short on your budget!
Childcare and Pet Care Expenses
Moving day is always much easier when you don't have to worry about your kids being underfoot or your pet trying to make a break for it! This is why many people arrange for their children to stay with friends, family, or a babysitter and for their pets to go to "camp". Not having to worry about those little feet running around will help your move to go faster and will keep everyone safe on moving day. If you have friends or family who owe you a favor or who are willing to care for your children or pets, you may only have to plan to compensate them with a pizza or a small token of appreciation. If, however, you use professional services, you will need to plan for the cost of those services.
Looking For Reliable and Affordable Moving Companies in Tampa?
If you're looking for a reliable and affordable moving company in Tampa to help with your upcoming move, Big Boys Moving and Storage can help! To get more information on how we can help you to save money on your move, just give us a call today at 813-936-2699!